Azuki is an NFT collection that comprises 10,000 generative avatars NFTs. The NFTs were launched on January 12, 2022. Just like other Profile Picture (PFP) NFTs, every token of the Azuki collection is created from a random selection of traits.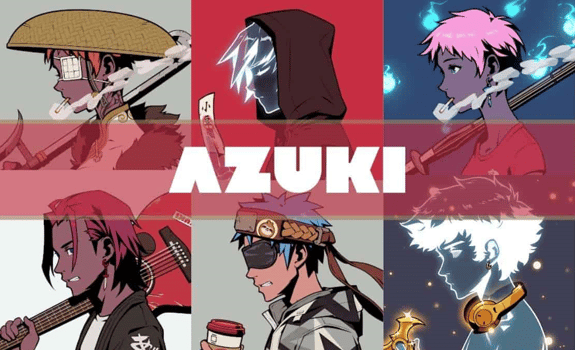 The initial plan was to launch Azuki through Dutch Auction, a style of dropping NFTs in which the NFT sale starts at a particular price and keeps on dropping to the final sale price. The mint price for Azuki was set to start at 1 ETH and drop by 0.05 ETH every 20 minutes until the Azuki price gets to 0.15 ETH.
However, Azuki never reached a price of 0.15 ETH. The Azuki price barely reached the first price reduction as the NFT collection was sold out in about 3 minutes at its initial price of 1 ETH. The quick sell-out of the Azuki NFT project can be attributed to hype and influencer support. However, the major reason for this was the expansive roadmap of the NFT project. The capital raised and the community support that Azuki received during the primary sale made many NFT enthusiasts believe in that the possibilities of the project were endless.
Azuki created 8,700 NFTs during the public sale. Each was priced at 1 ETH, which was equivalent to $3,400 at that time. It means that the Azuki founders made around 8,700 ETH on the day of the sale, which was equivalent to about $29 million. The private whitelist sale was launched a day later, and an undisclosed number of Azuki NFTs was minted for 0.5 ETH, each NFT generating $2 million.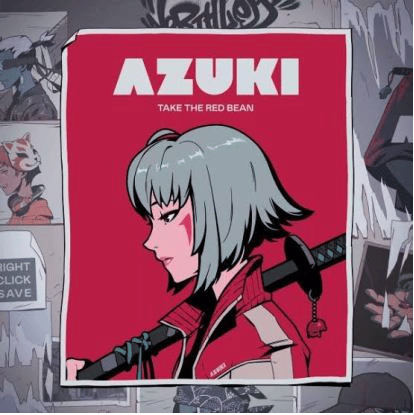 Some weeks after the launch of the Azuki NFT, the collection generated about $300 million in secondary sales across NFT marketplaces. The early accomplishments achieved by the Azuki NFT caused the price of the project to skyrocket.
Who Created Azuki?
The Azuki NFT project was created by Ciru Labs, which is a group of artists and developers based in Los Angeles. The developers have a background in crypto, gaming, and technology. The group is made up of pseudonymous members and is led by Zagabond, an ex-big tech entrepreneur. Azuri aims to be bigger than just an NFT project and a list of sectors is expected to be launched under the Azuki brand.
The Azuki NFTs are generated algorithmically from elements that have been drawn in an anime style. Each NFT has 11 varied characteristics including type (human, spirit, red, or blue), special (nine special decorations that include lighting, water, and fireflies), clothing, eyes, neck, mouth, ears, and others. By varying these characteristics, it becomes possible for the algorithm to generate unique NFTs and create rarity.
Other than being a beautiful NFT collection, Azuki NFT avatars grant exclusive admission to The Alley, which hides a secret portal to The Garden, in which art, community, and culture are merged to create magic.