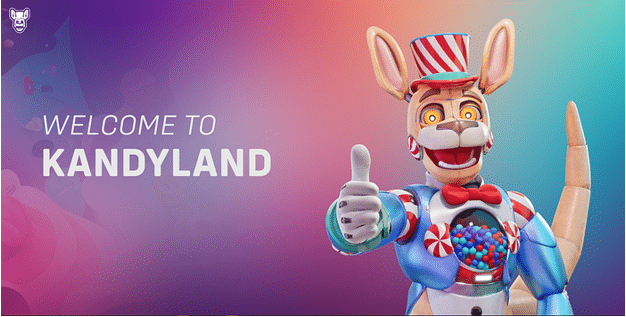 Kandyland NFT is a project aimed at bringing the horror film sector to Web3 using NFTs. It is a collection of 7,777 NFTs based on four famous characters, Tooki Toucan, Mr. Smiles, Kandy Kangaroo, and Suzy Snacktime. The first trailer of the project has already been published on social media platforms. Let's take a closer look at Kandyland NFT and discuss how you can benefit from the project.
An overview of Kandyland NFT
Kandyland is an NFT project whose aim is to create an original horror-themed animatronic web series, featuring CGI short films. They have already released their first animation trailer, "Meet Kandy," across social media platforms. Kandyland NFT has partnered with Goldenlane Studio to help create the Kandyland animations. Goldenlane Studio is the producer and director of the popular Five Nights at Freddy's web series.
The project planned to create 6,666-8,888 NFTs during the Q1 of 2023. The primary goal is to create high-quality content and expand their IP by managing growth across social media platforms to get new opportunities, such as sponsorships, affiliate payments, ad revenue, and future Vtuber capabilities with the Kandyland characters.
Kandyland NFT has already recorded significant growth on social media, with over 160K followers on Twitter, more than 200K followers, and 40M views on TikTok, and over 10M views on YouTube since December 2022. Additionally, persons who engage Kandyland NFT on social media platforms may receive a "golden ticket" that grants them entry to Kandyland and VIP status.
Although the project has four characters, the team plans to expand their content team to grow their characters as Vtubers and continue ongoing web2 and web3 advisory.
The project understands the need to monetize its IP and is planning to create new income streams, including YouTube shorts, games, and merchandise. It also has plans to secure VC funding for its development.
Why Buy Kandyland NFT?
There are many reasons why you should invest in Kandyland NFTs. The project is committed to growth and expansion. Other than characters and animations, the project intends to create a comprehensive and diverse ecosystem. It also intends to expand its intellectual property, contributing to the project's sustainability and long-term success.
Community is at the core of the Kandyland NFT project. With a huge following on Twitter, TikTok, and YouTube, Kandyland is actively engaging with its community. Kandyland also encourages interaction and engagement, providing opportunities such as the "golden ticket," which grants the holders entry to Kandyland and VIP status, creating a sense of belonging and exclusivity among the community members.
You can learn more about the power and the importance of an NFT community here.
Kandyland is not only about selling NFTs but also creating substantial value for its community and NFT holders. The team focuses on creating high-quality content, exclusive benefits, and additional perks for Kandyland NFT holders, giving the NFTs an intrinsic value that goes beyond the initial purchase price. This approach is meant to give Kandyland NFTs a long-term appreciation, making it a worthy project to invest in for persons who believe in its vision and potential.
Kandyland's partnership with Goldenlane Studio shows its commitment to delivering top-notch horror animations. It is a testament to the project's dedication to quality and excellence, ensuring that its NFT holders get access to exceptional content that is engaging and valuable.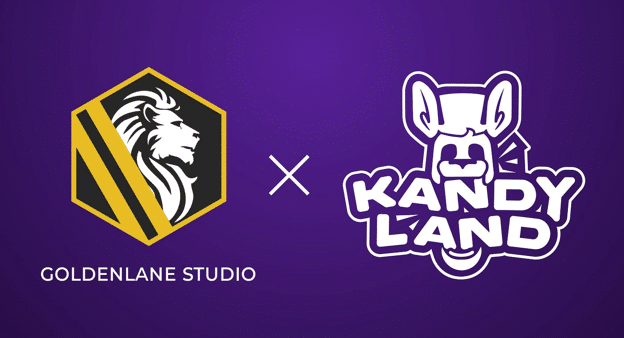 Kandyland uses a community-centric approach, setting it apart from other NFT projects. It is not just about transactions, but also building a vibrant community of like-minded individuals with a passion for horror-themed content and NFTs.
Kandyland NFT Gameplay
Kandyland NFT introduces the sweetest place on earth. It is home to the most delicious candy and thrilling rides in the world. It's fun for the whole family.
As a lone guest, you return to Kandyland to enjoy your cherished childhood memories, but instead, you find yourself trapped in a chilling game of survival. Your goal is to outwit the beloved characters who once brought you joy, to escape the park. The characters will do everything they can to ensure that you don't leave.
You can use special contraptions that you find along the way to uncover the secrets and mysteries offered by the park. Each character has special abilities to keep you trapped within Kandyland. You have to stay vigilant and solve puzzles to escape the park.
Kandyland NFT Price
At the time of writing, Kandyland NFTs had a floor price of 0.009 ETH on OpenSea. The collection had a total trading volume of 1,059 ETH. There were also 2,191 Kandyland NFT owners, 28% of them unique.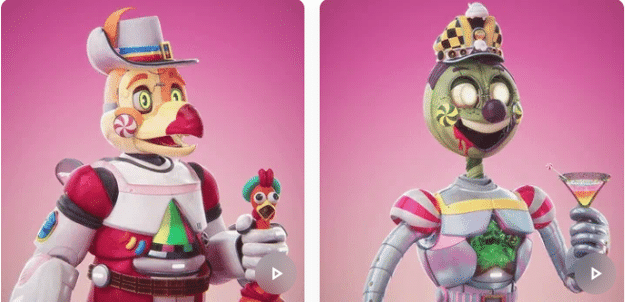 The floor price of the collection had dropped by 20% over the past 7 days, while the sales and the trading volume had risen by 850% and 531% respectively.
The Future of Kandyland NFT
Kandyland NFT continues to grow and evolve, and its future looks bright. With its planned expansion of content and characters, new NFT releases, and a commitment to community and value creation, Kandyland NFT will record great success in the future. It is an NFT project worth watching and engaging with, offering its users not just NFTs, but an enriching and comprehensive experience.
Buy and Sell NFTs for a Profit
You can grow your crypto earnings by buying NFTs and selling them for a profit. NFTCrypto.io has made this even easier for you via their NFT signals trading system. They find profitable flips in the NFT market and share the signal with you in real time. Join NFT Signals now and become a successful NFT trader. The platform users have so far earned a total group profit of over $1 Billion.