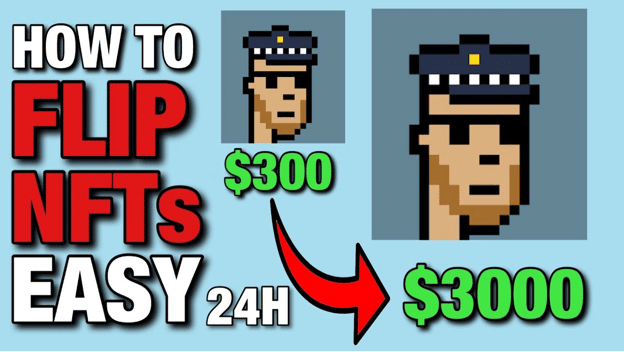 Non-Fungible Tokens (NFTs) are a new blockchain innovation that has disrupted the crypto space. In late 2021 and early 2022, the average NFT trading rose from $64 million to billions of dollars on NFT marketplaces such as OpenSea. Artists such as Beeple have also sold their NFTs for millions of dollars. This has left many people wanting to know how to flip NFT for profit.
So, are you considering making a quick profit from NFTs?
If yes, you've come to the right place.
In this article, we have compiled everything that you need to learn about flipping NFT.
What is Flipping NFT?
Flipping is the process of buying items at low prices and selling them for a profit. It has existed for a long, from the days of toys, cards, and comics, and it is now taking the NFT space by storm. The time limit between buying the item and selling it can range from one minute to one year, and it is decided at the discretion of the user. Thus, with NFT flipping, you don't have to mint NFTs.
Flipping is only applicable to valuable items, and NFTs have proven to be valuable, attracting all types of investors. Other than holding Bitcoin and altcoins or creating and collecting tokenized art for the long term, you may want to make quick returns from high-volume NFT projects. Although flipping NFT can be risky, learning how to flip NFT can be a fast way of boosting your portfolio.
NFTs are rare, which makes their demand high, creating a flipping opportunity for investors. Flipping NFT can be done on NFT marketplaces such as OpenSea, Rarible, and others.
Jump Start your NFTs Success by getting early on game-changing Projects
Join our Discord Channel Today!
How to Identify Hot NFT Projects for Flipping
Just like with any financial market, making profits requires you to analyze some metrics to make the best decision. One of the metrics to consider when looking for how to flip NFT is value or price. Generally, people like to buy items that are undervalued or they expect their price to rise.
One of the major steps in how to flip NFT is finding your niche and doing quality research. Some of the common niches for flipping NFT include animal-themed art, collectibles, abstract paintings, and virtual pieces of land.
The following are the key factors that determine how well an NFT will perform and should be considered when learning how to flip NFT:
#1: Number of items
Scarce items have a high demand, and that is why the number of items is important when learning how to flip NFTs. NFT collections with a limited number of items are most likely to give you profit.
#2: Floor price
The floor price refers to the lowest price that you can buy an NFT for and it should be considered when learning how to flip NFT.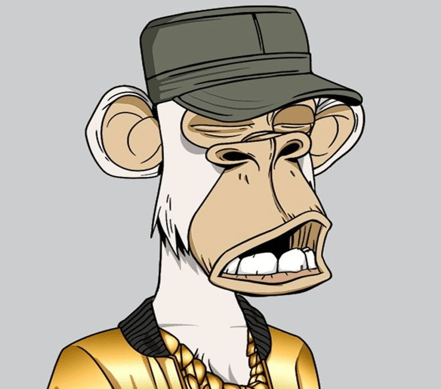 Your goal when flipping NFT is to buy NFTs with a low floor price and a minimal supply.
#3: Volume
Liquidity is an important factor to make a profit in any market. You should pitch your investments with platforms that have a high trading volume. You will improve your chances of finding collectors willing to buy your NFTs.
#4: The team behind the NFT
One of the best ways to understand how to flip NFT is by researching the team that developed and created an NFT project. The crypto space is full of scams and many NFT space members have lost huge sums of money to NFT rug pulls. When learning how to flip NFT, you must research the team behind various NFT projects to know the legitimate ones.
Checking the website of the developer team is a good starting place. Information about the list of founders and developers is a reliable indicator of the legitimacy of an NFT project. Following the project's developers is also a good way of knowing more about the project. You can also check the number of followers for the website to establish whether the number has been inflated or not. You also need to look at other projects, whether crypto-related or not, that have been developed by the team and how they have performed in the market.
#5: Utility
NFTs represent the ownership of different types of assets, including precious items and real estate. Some NFTs are found in online games, in which they represent in-game items or territory. When learning how to flip NFTs, choose NFT collections representing valuable items.
#6: Interoperability
The interoperability of an NFT is important in understanding how to flip NFTs. The interoperability of an NFT is its ability to be used in a wide variety of applications. For example, consider an NFT that represents a weapon. If that NFT can be used in many games, its value will increase.
Flipping NFTs: Where to Find NFT Projects
In learning how to flip NFT, you must know where to find NFT projects suitable for flipping:
#1: Special Sections on NFT Platforms
NFT platforms play a great role in guiding users on how to flip NFT. They also help them to spot potentially hot assets. For example, AirNFTs has sections for "Top Artists" and "Exclusive Drops" that you can look at when considering flipping NFTs. OpenSea also has the "Rankings" and "Activity" pages that can help you in learning how to flip NFTs. You can compare the pricing of an NFT with your budget to know whether to choose it for flipping or not. Such sections can also help you find brand-new NFT projects in the market, allowing you to get a better deal.
#2: Social media
Artists and NFT influencers are known to announce new NFT projects on their social media pages, Twitter, Telegram, Reddit, Instagram, and Discord. Watching their pages is a good idea in learning how to flip NFT. NFT marketplaces also have active social media pages where they promote hot NFT projects which can be viable opportunities for flipping NFT.
#3: Online NFT Calendar
NFT calendars are one of the best ways to stay updated on the upcoming NFT projects when learning how to flip NFT. They are good for those looking to buy or sell NFTs as they will help them know when new NFT projects are set to be released. By knowing the number of people tracking events, the user will know how sought-after they are. This is very important information for flipping NFTs.
#4: NFT Tools
There are many tools good for those looking for how to flip NFT. Some of these tools provide consumers with a market overview and help them to dig deeper into NFT data. These tools can show the whole history of an NFT to avoid wash trading. This can help those in the business of flipping NFTs determine the fair value of the NFT they want to flip.
Jump Start your NFTs Success by getting early on game-changing Projects
Join our Discord Channel Today!
How to Flip NFT
The following are the steps on how to flip NFTs:
Step 1: Select the NFTs to Flip
There are many NFTs listed on NFT marketplaces that offer an NFT flipping opportunity. Your goal should be to identify an NFT that is undervalued and hence, suitable for flipping. Since the NFT is undervalued, its value will continue to appreciate with time, and selling it will earn you a profit.
Step 2: Visit the NFT Marketplace
After identifying the NFTs to flip, visit the NFT marketplace. The marketplace should have the NFT listed. OpenSea is the largest NFT marketplace today and has all types of NFTs. All these NFTs present you with a flipping opportunity.
Step 3: Connect your Crypto Wallet
For you to purchase the NFT, you must connect your cryptocurrency wallet to the NFT marketplace. MetaMask is the most popular cryptocurrency wallet for flipping NFTs. Most NFT marketplaces accept Ethereum payments, so it will be safe to connect your Ethereum wallet to the marketplace. The process of linking the marketplace and the cryptocurrency wallet is straightforward on most platforms as it only requires you to click a "Connect" button.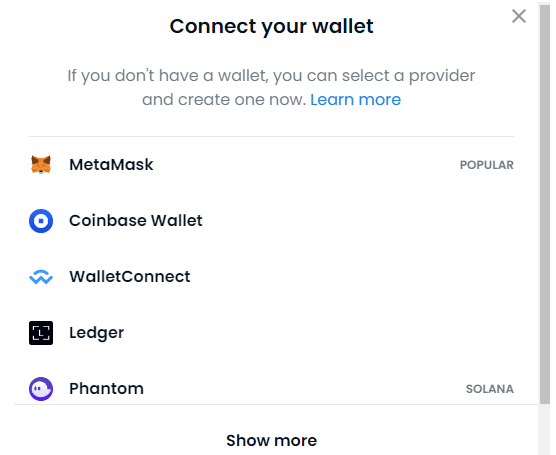 Step 4: Buy the NFT
You can now buy your desired NFT. The NFT marketplace will deduct some crypto coins from your cryptocurrency wallet. You will then become the new owner of the NFT.
Step 5: Flip NFT
This is the last step in how to flip NFT. After buying the NFT, you can flip it and make a profit. You only have to list the NFT on an NFT marketplace and set your desired price. You may decide to hold the NFT for time for its value to appreciate before listing it for sale.
That is how flipping NFTs works.
Buy and Sell NFTs for a Profit
You can grow your crypto earnings by buying cheap NFTs and selling them for a profit. NFTCrypto.io has made this even easier for you via their NFT trading signal system. They find profitable flips in the NFT market and share the signal with you in real-time. Join NFT Signals now and become a successful NFT trader. The platform users have so far earned a total group profit of over $1 Billion.