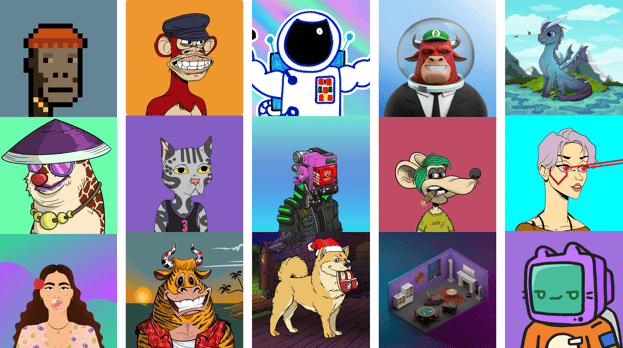 Cryptocurrencies and the blockchain are just beginning to find real-world use cases. Non-Fungible Tokens (NFTs) are one of the popular ways of utilizing them and they are currently commanding great attention, especially among speculators, artists, and art collectors. If you have decided you want to own one but you don't know how to buy NFT, or even why you should buy NFT, you've come to the right place. In this article, we have put together everything that you need to know about how to buy an NFT. But first, let's get an overview of what is an NFT.
What is an NFT?
Before learning how to buy NFT, it is good to have a good understanding of the technology.
NFTs (Non-Fungible Tokens) are records of digital files with unique information that is stored on the blockchain. NFTs can be digital records of collectibles, artwork, sports, domain names, trading cards, and virtual property that can be traded on the blockchain.
It's worth noting that NFTs are not an asset class but simply blockchain technology that validates the ownership of the digital item or commodity. Thus, you can view NFTs as certificates or deeds that show digital ownership of intangible assets that cannot be replicated.
The transactions are recorded on the blockchain, which serves as a public digital ledger for recording deals on the web, providing some transparency. The nature of the blockchain also ensures that NFTs are immutable.
Jump Start your NFTs Success by getting early on game-changing Projects
Join our Discord Channel Today!
How to Buy NFT: Where to Buy NFTs?
You indeed want to learn how to buy NFT, but where do you buy NFTs from?
NFTs are bought and sold on NFT marketplaces. NFT marketplaces are online platforms where assets backed by NFTs can be bought, sold, and traded. NFT marketplaces display different types of NFTs, including art, video clips, music, trading cards, in-game assets, memes, and more.
OpenSea is the largest NFT marketplace today. The platform primarily deals with Ethereum but it also accepts payment in 150 other tokens.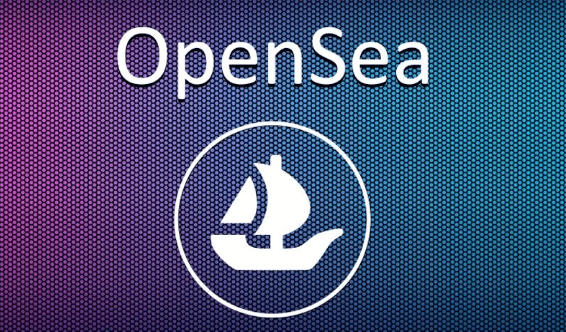 OpenSea has been leading in terms of Ethereum NFT sales for a long time, but Blur has recorded the highest number of Ethereum NFT sales over the past two months. Other NFT marketplaces with a wide variety of collectibles include Rarible, Foundation, and Binance NFT. All these platforms facilitate the process of how to buy NFTs.
NFT marketplaces can run horizontal or vertical trades. Horizontal trade is where an NFT marketplace sells different types of NFT assets for a generic audience. Vertical trade is where an NFT marketplace sells specific NFT assets that target a niche audience.
Whether you are looking for how to buy an NFT representing a website domain name, video game items, collectibles, or art, there is an NFT marketplace that offers what you are looking for.
The Role of Crypto Wallets in How to Buy an NFT
Although crypto wallets play an important role in how to buy NFTs, they are not important only for buying NFTs. After buying an NFT, you will need to store it. Some of the crypto wallet options when learning how to buy NFTs include the Coinbase wallet, MetaMask, and Binance wallet. There are also wallet options for security NFTs and crypto offline outside of an account that is directly connected to an exchange, also known as cold storage. For example, Trezor and Ledger are companies that offer real hardware wallets for storing crypto wallets, hence, they facilitate the process of how to buy NFT. When combined with a private security key, the hardware wallets provide an additional layer of security for storing NFTs. This is good for the security of your NFTs.
How To Buy NFTs: How to Find an NFT you like
Before understanding how to buy NFT, you should know how to find the NFT that you desire to buy NFT. The following are some good places to explore:
#1: Creators you know
You can check out your favorite creators to see if they have any NFT projects that you like. Traditional creators such as Damien Hirst, Snoop Dogg, and Gary Vee are very active in the NFT space and they can make your journey of learning how to buy NFTs easier.
#2: Marketplaces
NFT marketplaces provide good platforms for discovering NFTs. On OpenSea for instance, you can look at explore by category, "Trending" charts, and such. You can also sort and filter the NFTs using criteria such as price. Such features reduce the time you take to find the NFT of choice when learning how to buy NFT.
#3: Twitter
Most conversations about existing, new, and upcoming NFT projects happen on Twitter, hence, it is a good platform for those looking for how to buy NFTs. You can follow topics, accounts, and hashtags that you have an interest in. You will stay updated about new and upcoming NFT projects.
Steps on How to Buy NFT
NFTs are stored on the blockchain, mostly the Ethereum blockchain, hence, they require payment in Ethereum or the native token of the blockchain network on which they are stored. For example, NFTs running on the Solana blockchain require payment in SOL.
The following are the steps on how to buy NFT:
Step 1: Create an exchange account and set up a crypto wallet
The first step how to buy NFT is to create an account on a cryptocurrency exchange. A cryptocurrency exchange is an online platform where you can buy and sell crypto. To buy an NFT, you must create an account with an exchange of choice. Different exchanges operate differently, hence, you must research how the exchange of your choice handles crypto wallets, public and private keys, trading fees, and more. This will be the process of how to buy NFTs easier for you.
Crypto wallets don't store the coins or tokens but store the keys that grant you access to your assets. You will be assigned a unique phrase that you can use to access the wallet.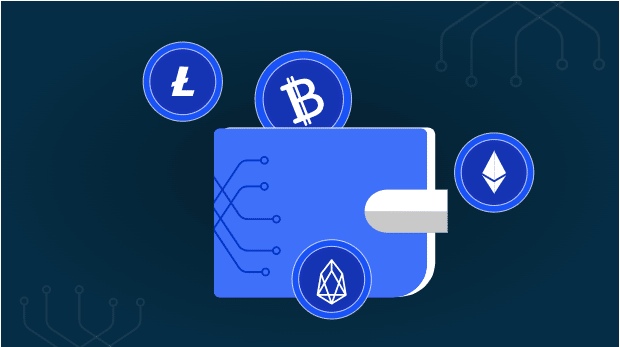 Since you want to use the wallet to buy an NFT, it is recommended that you use a wallet that is supported by the Ethereum blockchain as most NFTs run on the Ethereum network. MetaMask is the most preferred option for creating a crypto wallet, but there are many other options.
Jump Start your NFTs Success by getting early on game-changing Projects
Join our Discord Channel Today!
Step 2: Buy Ethereum
As you learn how to buy NFT, it is worth noting that most NFTs are stored on the Ethereum blockchain. The Ethereum blockchain records and distributes transactions to members on a shared ledger. Ethereum (also ETH) is the native currency of the Ethereum network. Ethereum is a cryptocurrency just like Bitcoin and it can be bought, sold, traded, or held for speculation purposes.
Step 3: Transfer the Ethereum into your Crypto Wallet
This is the third step on how to buy an NFT. You need to transfer the Ethereum into your crypto wallet. How to do this will depend on the crypto exchange you've chosen, your crypto wallet, and where you want to buy the NFT.
For example, if you are using a cold or hardware wallet, you must link the wallet to a third-party connection to the NFT marketplace such as Coinbase or MetaMask wallet.
Step 4: Connect the Crypto Wallet to the NFT Marketplace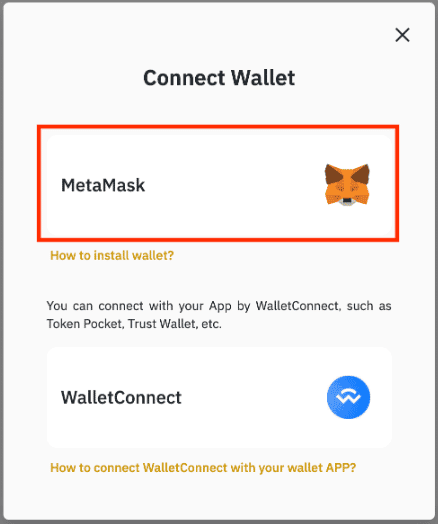 If you are interested in knowing how to buy NFTs or how to invest in NFTs, you should subscribe to various marketplaces to be receiving news about NFT drops.
After creating an account on the best NFT marketplace of your choice, connect your crypto wallet to it. The process is the same in most NFT marketplaces, with some providing a way of creating a crypto wallet from within the site.
Some marketplaces also have proprietary wallets which might come with discounts. However, you may incur additional gas fees for using external wallets, hence, this is worth noting as you learn how to buy NFT. You also need to evaluate various marketplaces and choose the best NFT marketplace from where to buy NFTs.
Step 5: Buy NFT
This marks the last step in how to buy NFT. You must know the best NFT to buy instead of buying any NFT. Well-known NFTs sell quickly, so your crypto wallet should be funded before the NFT is dropped. You should note that buying an NFT doesn't give you copyright rights unless that is part of the agreement between the creator and the buyer. Also, every marketplace may have different rules governing the NFT that you have just purchased.
Buy and Sell NFTs for a Profit
You can grow your crypto earnings by buying cheap NFTs and selling them for a profit. NFTCrypto.io has made this even easier for you via their NFT trading signal system. They find profitable flips in the NFT market and share the signal with you in real-time. Join NFT Signals now and become a successful NFT trader. The platform users have so far earned a total group profit of over $1 Billion.