The craze around the Solana NFT marketplace has lately gone down as marketplaces push back to honor creator royalties. The trading volume for Solana NFTs is going down, and the cause could not be the bear market only, but its new rival blockchain, network, Aptos, is stealing both funds and the attention of many Solana NFT traders.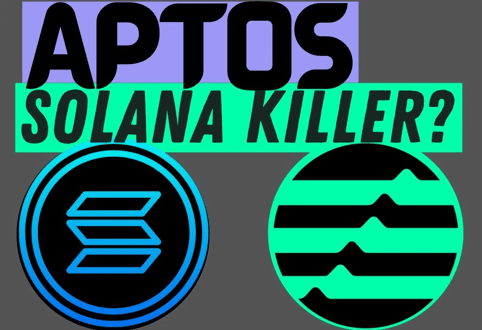 Aptos has been dubbed the "Solana killer," and launched its mainnet last week.  Aptos is backed by $350 million in VC funds. However, crypto observers criticized the distribution of its native token, APT, and some stated that the Aptos blockchain was underwhelming.
Despite the criticism, Aptos NFTs have been selling, with its top project being Aptos Monkeys. Aptos Monkeys has topped other NFT collections on both Solana and Ethereum blockchains in terms of 24-hour trading volumes.
So far, the Aptos NFT marketplace, Topaz, has generated $5.46 million from NFT trades since its launch on October 18. Since their launch on Tuesday, Aptos monkeys alone have generated over $2.3 million in trading volume, which is equivalent to 253,000 APT. This is according to data obtained from the Topaz NFT marketplace. CryptoPunks is also among the top-selling NFT collections on OpenSea, having generated about 440 ETH in the last 24 hours.
The NFT trading volume on the Topaz NFT marketplace is doubling each day.
Aptos does not have an NFT data analytics platform that aggregates public blockchain data, but the data provided on Topaz reflects the transactions that have been recorded on other NFT marketplaces.
The trading volume reported on Topaz is almost similar to that provided by Magic Eden, a Solana NFT marketplace. According to Magic Eden, NFT trades worth 58,100 SOL (about $1.8 million) have been conducted, while Topaz reports $1.71 million in NFT trades over the same period.
Data collected by Dune, an analytics platform, shows a downward trading volume trend for Magic Eden in the last few days, from 100,700 SOL on Friday to 58,400 SOL on Monday. However, the marketplace saw a rise in trading volume on Tuesday to about 79,400 SOL.
According to Nansen, a data analytics platform, the Solana NFT trading volume has sunk by 33% in the last 30 days compared to the previous span that recorded a drop from 3.08M SOL to 2.08 million SOL, with wash-trades removed from the data. The Ethereum NFT market has risen by 6% during the period.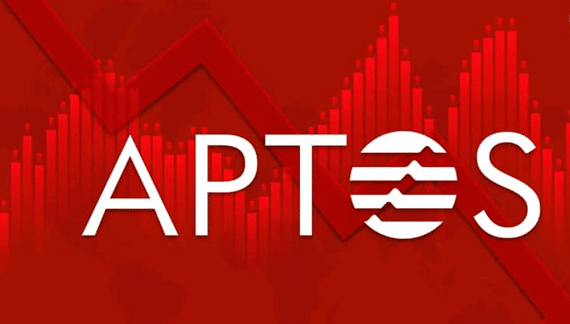 There are many Solana NFT traders on Crypto Twitter expressing their desire to jump over to the Aptos space, some saying it reminds them of what happened during the early days of Solana. These shifts could be the reason behind the swings in both markets.
Although Aptos Monkeys has made the largest impact, the flamingo-themed, pixel art, Aptomingos has also made a significant impact by generating about 100,000 APT (which is equivalent to about $882,000) in trading volume so far. The cheapest Aptomingos NFT is currently listed at 78.5 APT (about $700).
In the last 24 hours, Aptos Monkeys has generated more trading volume than the leading NFT project, Degods. The change of events is also pushing potential creators from Solana, with NFT projects such as Mogu Dragonz, Zodiac World, and Aptos Top Sharks expressing their desire to take advantage of the ongoing Aptos hype.