With the increasing demand for the most scalable and safest layer 1 blockchain increasing, Aptos launched its mainnet on Tuesday last week. This comes after four years of development and a valuation worth $1 billion. FTX, a leading cryptocurrency exchange platform, is expected to list the APT token, which is the native token of the Aptos blockchain.
Aptos has been dubbed by many as a potential "Solana killer." It is the latest high-profile attempt in the blockchain industry to create a blockchain network suitable for smart contracts. Smart contracts are pieces of code that support NFTs, DeFi, and DAO. The Ethereum blockchain network has been popular as the most suitable blockchain network for smart contracts.
However, the Ethereum blockchain receives a high number of transactions, which results in a slow transaction speed. Users also incur high gas charges. As a result, many blockchain networks have been developed to provide an alternative to the Ethereum blockchain. The Solana blockchain is seen as one of the best alternatives to the Ethereum blockchain. However, Solana's occasional outages have left the door open for the invention of other options such as Aptos.
After testing, Aptos claimed to have handled 130,000 transactions per second. This is far better compared to 30 transactions per second on the Ethereum blockchain.
The Aptos ecosystem also has an affiliated coding language named the Move programing language, with priority for scarcity and access control. Before the launch, Aptos Labs managed to raise $150 million in a Series A funding round organized by FTX ventures earlier this summer. This large amount of money Aptos raised within a short time left many in the Web3 circles believing that investors are ditching Solana for Aptos.
Last month, Aptos chose Anchorage Digital as one of its preferred institutional investors, a move that comes after years of collaboration. Diogo Mónica, the Anchorage President and Co-Founder, previously worked as a member of the Diem technical steering committee.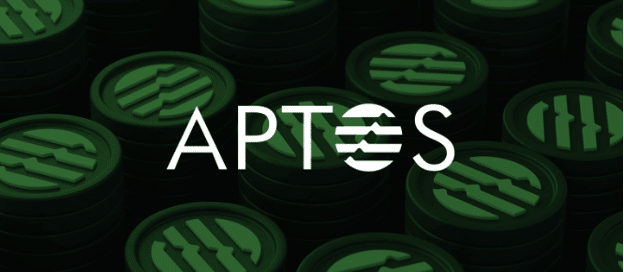 According to Aptos, the last week's launch was a milestone in a "movement aimed to bring the masses to Web3."
"We are proud to arrive here together, for the people," Aptos wrote on Medium.
"This is step one in a long journey to create universal and fair access to decentralized applications for billions of people through a safe, scalable, and upgradable blockchain."
Only time will tell whether Aptos is the silver bullet to transaction execution and if it will attract a good number of blockchain developers.
Siddhanjay Godre, a Singapore-based blockchain engineer, praised the launch of Aptos, stating that its strong community and parallel execution of transactions "is likely to compete with ETH in near future."
With the launch of Aptos, many blockchain developers are now waiting for the incoming launch of the Sui blockchain. This blockchain uses the Move programming language and shares a lot with the Aptos blockchain.