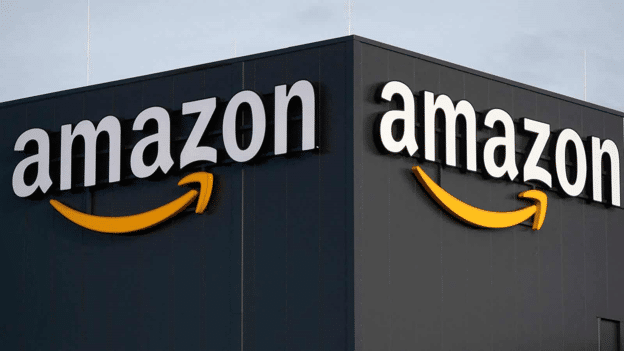 Amazon, the world's leading online retailer, has announced plans to venture into the fast-growing world of NFTs by launching its own NFT marketplace in April. The move by the tech giant is no surprise, considering the rise in demand for NFTs and their surge in popularity among art collectors, enthusiasts, and investors.
Reports indicate that Amazon plans to launch the NFT marketplace, dubbed the "Amazon Digital Marketplace" on April 24, with 15 NFT collections available from the launch date. The platform will start by offering its services only to U.S. customers and then spread to other countries.
The reports further indicate that Amazon will begin by offering 15 NFT collections on the day of launch. Additionally, the NFT collections will be available on the official Amazon website and one can view them by clicking the "Amazon Digital Marketplace" tab. The NFTs will only be bought from the Amazon account using a credit card.
The NFT service via the Amazon platform will make it possible for people without crypto wallets such as MetaMask to buy NFTs. Amazon has been planning to launch the NFT services since last year. However, the launch of the Amazon NFT Marketplace was delayed following the collapse of the FTX crypto exchange.
Crypto Linked to Amazon NFT Marketplace
This is not the first time Amazon is involved in the world of NFTs. Amazon Web Services partnered with Ava Labs in January in its efforts to accelerate the adoption of blockchain technology. Amazon also launched a documentary series "NFTMe" to explore NFT culture and disruptions. AWS had also partnered with Chainlink (LINK) for the node-creation solution. The Launch of an NFT marketplace marks another step by Amazon to enter into the Web3 ecosystem. Moreover, AWS had joined hands with the VeChainThor public blockchain for blockchain-based carbon blockchain services. It seems Amazon is planning to play crypto games and reward users with free NFTs. However, Amazon is not the first tech firm to launch an NFT marketplace and it won't be the last. Other tech giants such as Meta, Google, Microsoft, PayPal, and Visa have started to explore the potential of NFTs. However, Amazon's reputation as a reliable and trusted online retailer will give it an edge over other NFT marketplaces that have not earned the same level of consumer trust. Additionally, Amazon's advanced e-commerce infrastructure and large customer base will make it easy for users to buy and sell NFTs.
Buy and Sell NFTs for a Profit
You can grow your crypto earnings by buying cheap NFTs and selling them for a profit. NFTCrypto.io has made this even easier for you via their NFT trading signal system. They find profitable flips in the NFT market and share the signal with you in real-time. Join NFT Signals now and become a successful NFT trader. The platform users have so far earned a total group profit of over $1 Billion.