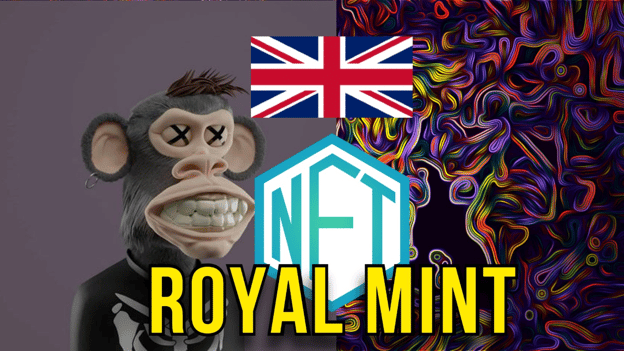 A high-ranking official in the UK government announced that the country would issue its own NFTs (Non-Fungible Tokens) in April 2022. Rishi Sunak, the former finance minister of the country, had asked Royal Mint, the maker of British coins, to create royal mint NFT representing the country's "forward-looking approach" towards crypto assets.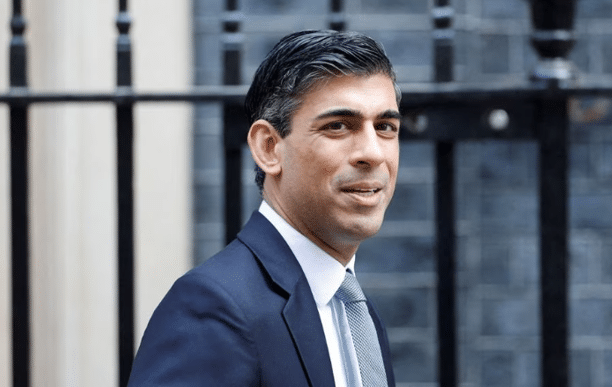 An NFT is a unique digital token stored on the blockchain representing a physical asset such as a piece of art. NFTs saw a rapid rise in popularity in 2021, with some selling for huge sums at auction. The Royal Mint NFT may replicate the success of Beeple, a digital artist who sold an NFT for $69 million at Christie's in March 2021. However, NFT industry experts have stated that for a government-issued NFT to succeed, it must encompass both utility and community. The experts added that the royal mint NFT could grant their holders access to events or moments with the queen.
The Royal Mint stated that it will develop some royal mint NFTs, but it didn't comment on whether the NFT royal mint will have other use cases.
Jump Start your NFTs Success by getting early on game-changing Projects
Join our Discord Channel Today!
What is the Royal Mint?
The Royal Mint Limited is a company owned by the U.K. government and it produces coins, medals (like the 2012 Olympic medals), and metal bullions for the U.K. as well as several other countries and organizations. The mint has existed in some form for more than a thousand years, and the decision to introduce graphic cards alongside its smelters is a major historical landmark in the historical landmark for the UK and cryptocurrency. The move by a national entity that prints the nation's money to launch the royal mint NFT confers great recognition to the NFT ecosystem.
What will the Royal Mint NFT Range Be Like?
NFTs run on the blockchain and are purchased using cryptocurrency.
While NFTs represent the ownership of something, mostly an image, they don't give the owner copyright of the image. NFTs of freely available and widely shared online images have been resold.
The most popular NFTs are in the form of digital cartoon apes such as the Bored Ape Yacht Club (BAYC), which is the leading NFT project in terms of NFT floor price at the moment. At the time of writing, it had a floor price of 65.60 ETH.
Royal Mint said that it will release a range of royal mint NFT tokens and that as "one of the world's leading providers of premium collectibles, making this a natural progression for us."
NFTs usually represent pieces of digital art, but the company has not shared what the royal mint NFT will represent. Since Royal Mint is the provider of coinage for the country, the NFT royal mint tokens may represent the ownership of particular coins or coin designs, but we have to wait for more details about the project to be unveiled.
The company has also not announced the cryptocurrency that will be used to purchase the royal mint NFT tokens, or whether buyers will be able to pay with pounds.
How much will the Royal Mint NFTs Cost?
There is no information on how much the royal mint NFT will cost. After the announcement of the launch of the royal mint NFT, industry members were divided on how much the royal mint NFT should cost. "Let's charge one for 10 million British pound sterling ($12 million) … maybe you could get a week's holiday with the queen," said Neil McFarland, the CEO of First Light Games, a U.K.-based NFT and metaverse company. "Don't underestimate the willingness of people to show off their wealth."
The suggestion by McFarland to charge millions for the royal mint NFT is not far from reality. Grand displays of wealth are not strange in the NFT world. In December 2021, Pak sold his artwork titled "The Merge" for $91.8 million with a starting price of $575.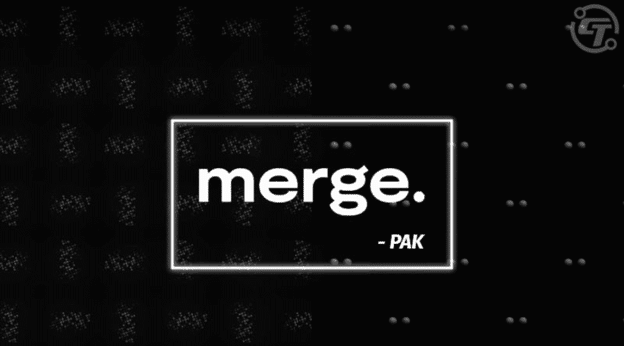 The UK government royal mint NFT should not be solely for millionaires because this would exclude the majority of the people in the country. McFarland said that the UK could release royal Mint NFTs targeting different income groups, but even 50 British pound sterling could be a lot to some people, considering the high food and energy prices.
"But my question is are NFTs meant to be used by governments to raise money from their citizens? I'm not sure," said Gauthier Zuppinger, a co-founder of Non Fungible, an NFT data provider.
Royal Mint sells some collectible coins at a price of about £10, but some are meant for extremely wealthy buyers, selling for six figures.
Investors are eager to know the potential long-term value of the royal mint NFT, but it is almost impossible to predict this. With the Mint's coins, it is easy to estimate how much they will cost by evaluating how much similar coins are selling on secondary marketplaces. However, for the royal mint NFT, this is far more complicated.
Are NFT Royal Mint Tokens Worth Buying?
The NFT market didn't do well in 2022, but it has already shown signs of spiking in 2023. The January 2023 NFT sales spiked by 41.96% from December 2022 NFT sales. When Royal Mint was announcing the launch of the royal mint NFT, it claimed that "by creating NFTs we plan to help customers own digital collectibles in a secure and trusted way, while engaging a new audience."
Jump Start your NFTs Success by getting early on game-changing Projects
Join our Discord Channel Today!
This combined with the rising NFT sales means that NFTs may be a reliable way of making a fortune in 2023. Andrew Shirley, the editor of the Wealth Report, said "The same things that make items valuable still surely have to apply even if they are virtual. So rarity is important, and so is provenance. A lot of people wouldn't understand why you would pay good money for Tracey Emin's messy bed. But some people will because she has provenance as an artist."
Shirley has a strong belief that NFTs will still be there in 10 years to come, and a good number of artists will make a good reputation. However, Shirley warns that "an awful lot of NFT art that people have bought this year won't be worth a sausage."
Royal Mint NFT Utilities and Community
The utility is an important factor for any NFT project to thrive. Popular NFT projects such as the Bored Ape Yacht Club come with many exclusive perks for their holders, such as access to real-live events, free NFTs, and limited-edition merchandise.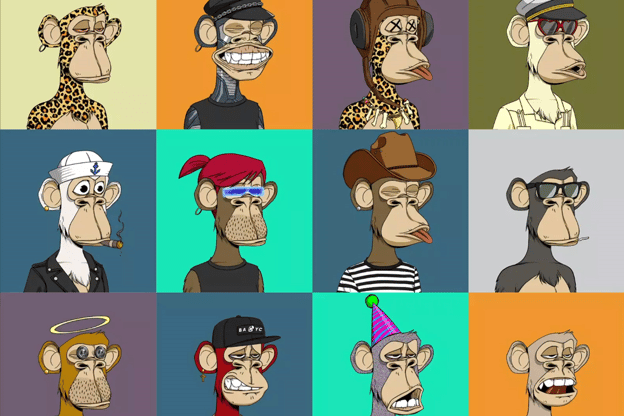 "How are they going to reward their owners for being part of their collection, of their community?" Pedro Herrera, a senior blockchain analyst at DappRadar asked.
The U.K. government could offer the royal mint NFT for specific events, or offer discounts for train rides.
Some NFT industry members believe that the move by the U.K. to issue collectible NFTs without attaching utilities is a good move.
Robby Yung, the CEO of Animoca Brands, a venture capital firm for blockchain-based game providers, had this to say:
"We've seen the Royal Mint issuing collectible coins for generations, and there's no reason why they shouldn't do the same in an NFT format and embrace a new generation of collectors."
The royal mint NFT could also be used to commemorate events such as the Queen's Jubilee or be used to redeem a physical coin. The collectible coins created by the Royal Mint range between 20 and 10,165 British pound sterling (or between $23 and $11,838.62).
Community is also an important factor for an NFT project to succeed. However, the entire UK population may not have enough knowledge and understanding of NFTs to engage with them properly. The process of purchasing NFTs also takes a process, including creating a digital wallet and storing the private keys safely.
The decision by the UK government to venture into NFTs by launching the royal mint NFT is an indication that the UK is taking the technology seriously and it's acknowledging its potential. It also demonstrates the level of confidence in the ability of the British government to effectively regulate digital assets.
UK's slow approach to the technology is also the right approach, considering how the technology has frustrated those in the crypto-community due to rapid adoption. An unsuccessful launch of an untested technology can damage all parties involved.
The move also demonstrates a change of approach regarding the blockchain. This coupled with actions taken earlier this year, which led to football clubs being sanctioned for predatory NFT advertising activities, shows an emerging acceptance of the potential of the technology in the UK.  Having an international economic player in the world embrace NFTs will promote the acceptance of the technology among laypeople.
Buy and Sell NFTs for a Profit
You can grow your crypto earnings by buying cheap NFTs and selling them for a profit. NFTCrypto.io has made this even easier for you via their NFT trading signal system. They find profitable flips in the NFT market and share the signal with you in real-time. Join NFT Signals now and become a successful NFT trader. The platform users have so far earned a total group profit of over $1 Billion.