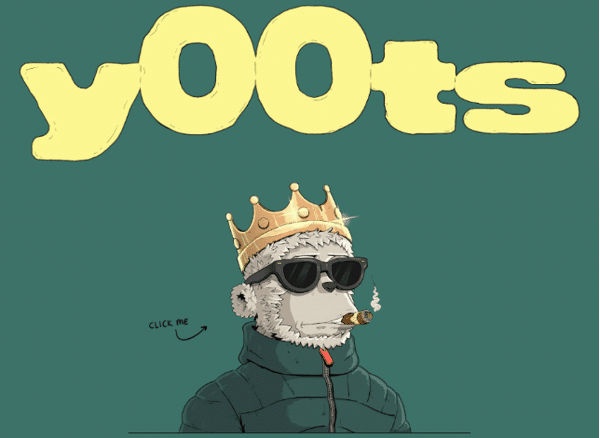 Y00ts, the Solana profile picture (PFP) NFT collection is the most popular NFT project to date to migrate from one blockchain to another, with early data suggesting that the NFT holders are supporting the move. Over 77% of the NFTs have been successfully migrated to Polygon since the Monday launch.
DeLabs, the Web3 company behind both yoots and the famous DeGods project on Solana, announced in December that the two NFT collections will undergo the process of "bridging" to another blockchain in the coming months, y00ts to Polygon and DeGods to Ethereum. Both moves were scheduled for March.
DeLabs and Dust Labs, its associated tech startup, launched the migration of yoots late Monday night through a "burn and mint" process that enables the NFT holders to burn or destroy the original Solana version of the NFT and get a new Polygon version of the NFT on the other end of the bridge, which is based on Wormhole.
In just over 24 hours, 75% of the yoots NFTs (11,362 of 15,000) had already been moved to Polygon. 11,506 NFTs, or 77% of the total NFT collection, were migrated in less than 2 days after the launch of the migration tool
OpenSea data shows that the y00ts NFT collection has a floor price, or the price of the cheapest listed NFT in the collection, of 1.79 ETH (or $3,230). This means that almost $37 million worth of NFTs had been migrated in less than 2 days. Since some of the NFTs have a higher value than the floor price, it means that the actual tally can be higher than $37 million.
DeLabs has incentivized the NFT holders to have them to the migration swiftly. Any NFT holder who moved in the first 24 hours would get a reimbursement of the gas fees by Magic Eden NFT marketplace, plus $5 in USDC stablecoin for listing the NFT on the platform. They would also get fee-free yoots trading for 30 days.
Leaving Solana
DeLab and Dust Labs plan to commence the migration of DeGods from Solana to Ethereum blockchain on March 31st.
Speaking in February, DeLabs founder Rohun "Frank" Vora, revealed that the idea to move yoots to Polygon didn't originate from the $3 million grant given by Polygon Labs, but was inspired by the many corporate giants launching their projects on the network, including Reddit, Starbucks, Disney, NatGeo, Nike, and others. Polygon has also partnered with Immutable to expand the Web3 gaming ecosystem.
Buy and Sell NFTs for a Profit
You can grow your crypto earnings by buying cheap NFTs and selling them for a profit. NFTCrypto.io has made this even easier for you via their NFT trading signal system. They find profitable flips in the NFT market and share the signal with you in real-time. Join NFT Signals now and become a successful NFT trader. The platform users have so far earned a total group profit of over $1 Billion.