After announcing the launch of a new NFT project within the Bored Ape Yacht Club (BAYC) ecosystem, Yuga Labs launched its Sewer Passes for minting on Wednesday, generating more than $10 million in total sales volume in less than 24 hours after the launch.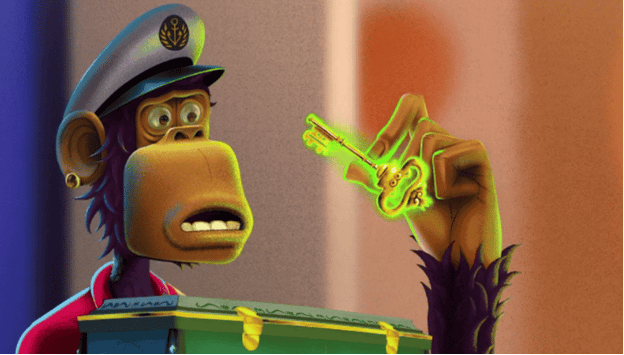 On Thursday morning, OpenSea data showed that the total trading volume of the collection had risen to 6,694 ETH (more than $10 million). On Wednesday, holders of either the Bored Ape Yacht Club (BAYC) or Mutant Ape Yacht Club (MAYC) NFTs were allowed to claim a free Sewer Pass. The Sewer Passes are the key to playing a skill-based game known as Dookey Dash. Any holder of a Sewer Pass, whether minted or bought from the secondary marketplace, will be able to play Dookey Dash from January 19 to February 8. The scores accumulated from the gameplay will be part of a broader narrative experience known as "Chapter 1" at a later date.
The Sewer Passes were divided into four tiers, depending on whether the BAYC or MAYC holder also holds a Bored Ape Kennel Club in their digital wallet. At the time of writing, the Tier 1 Sewer Passes had a floor price of 1.488 ETH on the OpenSea NFT marketplace.
Bored Ape Yacht Club wrote in a tweet that the official Sewer Pass collection had been listed on OpenSea for secondary resale. The Sewer Passes had particular conditions coded into their smart contract, including a blocklist of some wallet addresses, which stirred up a conversation on Twitter. Some of the blocked wallet addresses are from other major secondary marketplaces such as NFTX and LooksRare.
This is getting noticed more than warranted, as it reflects the decision by Yuga Labs to enforce a 5% creator royalty fee on OpenSea.
OpenSea's developer guide reads: "OpenSea supports on-chain enforcement of creator fees if you want to enable them for your new project. This works by adding a simple code snippet to NFT contracts that restrict NFT sales of your project to only marketplaces that enforce creator fees."
In October, LooksRare, one of the platforms blocked by the move, decided to make royalties optional. Other platforms such as X2Y2 also opted to make the same move. However, NFT creators have opposed the move, claiming that it denies them the opportunity to make an ongoing profit from their artistic works.
A Yuga Labs spokesperson has affirmed their company's belief in protecting creators' royalties. "We've always been a creative-first company, and we believe that creator royalties must be protected."
"The Sewer Pass free claim will only be traded on platforms respecting creator royalties," the spokesperson added.
Buy and Sell NFTs for a Profit
You can grow your crypto earnings by buying cheap NFTs and selling them for a profit. NFTCrypto.io has made this even easier for you via their NFT trading signal system. They find profitable flips in the NFT market and share the signal with you in real-time. Join NFT Signals now and become a successful NFT trader. The platform users have so far earned a total group profit of over $950M.