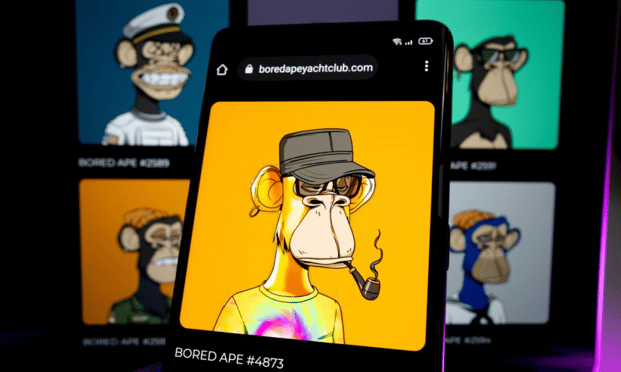 A federal judge ruled yesterday Monday that Greg Solano and Wylie Aronow, the co-founders of Yuga Labs, must face deposition in the ongoing trademark infringement lawsuit between the company and Ryder Ripps, an internet provocateur and a conceptual artist. Yuga Labs is a $4 billion company behind the famous Bored Ape Yacht Club NFT project and other NFT projects.
The ruling is the latest escalation in the lurid saga involving one of the key players in the cryptocurrency space. In early 2022, Ripps raised allegations that the Bored Ape Yacht Club NFTs had hidden and intentional racist and pro-Nazi imagery. In May, Ripps sold a copycat collection of 10,000 Bored Ape NFTs, which he termed as a politically charged statement of artistic expression.
According to Ripps, the collection showed Yuga Lab's Nazi ties and legal questions about the reproducibility of NFTs. Yuga claimed that this was trademark infringement and sued Ripps in federal court.
Since then, Yuga Labs, the most dominant brand in the NFT industry, has tried to walk a tightrope between silencing the critic and unintentionally giving him more ammunition.
Yuga has done its best to reduce the chances of the artist leveraging the lawsuit to his benefit. They sued Ripps for trademark infringement, rather than defamation or copyright infringement, in what seems to be a very specific legal strategy, which may have been meant to prevent the artist from making the case a referendum on the reproducibility of NFTs.
However, the recent developments in the lawsuit could have steered it on a path toward more sensationalism.
Yuga Labs tried to prevent Ripps's counsel from deposing Solano and Aronow, stating that the two co-founders were "apex witnesses" in a January 5 filing. Apex witnesses are high-level company employees who can sometimes be exempted from deposition if lower-level employees can testify on the same information.
On Monday, the judge labeled the arguments as "deficient on the merits" stating that only the Yuga Labs co-founders could speak about the origin of the Bored Ape mark.
The judge went further to admonish Yuga Labs for "lack of diligence" citing the failure of the company to respond to many requests from Ripp's counsel to discuss deposition scheduling. The Yuga Lab's co-founders were asked to submit to deposition soonest possible.
Buy and Sell NFTs for a Profit
You can grow your crypto earnings by buying cheap NFTs and selling them for a profit. NFTCrypto.io has made this even easier for you via their NFT trading signal system. They find profitable flips in the NFT market and share the signal with you in real time. Join NFT Signals now and become a successful NFT trader. The platform users have so far earned a total group profit of over $700M.