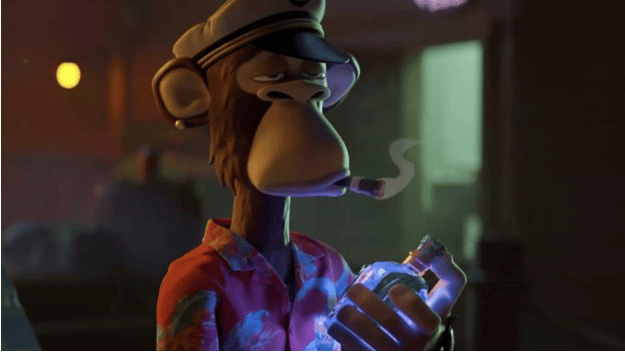 Yuga Labs, the creator of Bored Ape Yacht Club and other top NFT collections and facing a trademark dispute was hit with a counterclaim, according to court documents filed on Monday.
Two business partners, artist Ryder Ripps and Jeremy Cahen requested the court to declare the Bored Ape Yacht Club NFT images as not entitled to copyright protection "having been generated by an automated computer algorithm where no humans were involved in determining which of the 10,000 BAYC Images were selected," in their filed lawsuit.
NFTs and Intellectual Property (IP) rights have been a hot topic. The new countersuit comes at a time when Yuga Labs has an ongoing trademark infringement lawsuit against Cahen and Ripps, the founders of the RR/BAYC NFT project.
Yuga Labs stated that Cahen and Ripps are selling copycat NFTs to mislead consumers, while the defendants claimed that NFTs are "unique by design and cannot be copied."
They further stated that Yuga Labs does not have copyrights on the images used in the BAYC NFTs based on the terms and conditions of the project which state that the BAYC NFT holders acquire all the intellectual property rights on their NFTs, "from the underlying Bored Ape, the Art, completely."
Yuga Labs got a small victory on December 16 after a US district court of Central California denied a request by the defendant to dismiss the case.
Lawyers representing Ripps filed an anti-SLAPP (Strategic Lawsuit Against Public Participation) against Yuga Labs to stop the lawsuit. The defendants claimed that "the RR/BAYC project is considered expressive artistic work that should be protected by the First Amendment."
However, the court ruled that the anti-SLAPP motion could not be applied since "the RR/BAYC NFTs do not express an idea or point of view," but they "point to the same online digital images associated with the BAYC collection."
A Yuga Labs spokesperson stated that the defendant's arguments were "heinous lies" and were "unrelated to the case."
"Our lawsuit to hold Ripps and Cahen accountable for their obvious and blatant theft of Yuga Labs' trademarks rightfully moves forward with this ruling," said the spokesperson.
The outcome of the new lawsuit is most likely to set precedent for the entire NFT ecosystem considering the high value of the Bored Ape Yacht Club NFTs.
The BAYC NFTs currently have a floor price of 73.50 ETH and are ranked #1 in terms of NFT floor price.
Buy and Sell NFTs for a Profit
You can grow your crypto earnings by buying cheap NFTs and selling them for a profit. NFTCrypto.io has made this even easier for you through their NFT trading signal system. They find profitable flips in the NFT market and share the signal with you in real time. Join NFT Signals now and become a successful NFT trader. The platform users have so far earned a total group profit of over $700M.