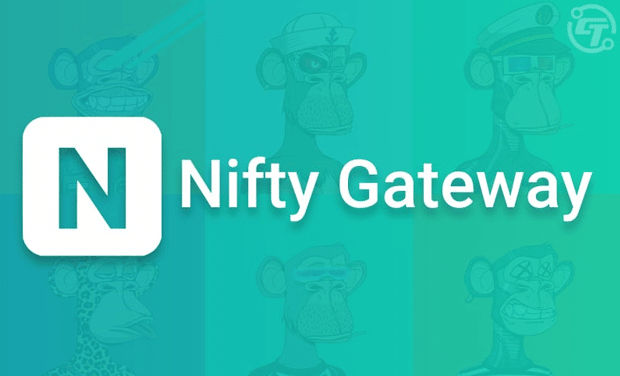 Nifty Gateway is an NFT platform that runs on the Ethereum blockchain. The platform was founded in 2018 by Duncan and Griffin Cock Foster who were brothers. Nifty Gateway all0ws people to sell various forms of artworks and songs. The platform was initially created to create opportunities for young artists and help them embrace the blockchain.
To list your NFT Nifty Gateway, it must be approved by the Nifty Gateway staff. You can also buy many versions of a unique artwork at different rates. The staff also validates the accounts of visual artists who sign up regularly.
The Nifty Gateway NFT marketplace is used by popular visual artists including Trevor Jones, Beeple, Cryptokitties, and others. It is also home to several cryptocurrency celebs including Gramatik, 3LAU, Ozuna, Lil Yatchy, and Carl Cox.
Nifty Gateway was bought by the Winklevoss twins through Gemini LLC in 2020. This boosted the popularity of the NFT marketplace. In 2020 alone, NFTs worth over $11 million was sold on Nifty Gateway. It has also hosted an NFT airdrop worth $6.6 million run by Beeple, a famous NFT artist.
The goal of Nifty Gateway is to become a unique NFT marketplace. It combines collectible art with cryptocurrency technology to build a rich portfolio of tradable assets that provide a new investment opportunity.
How to Buy on Nifty Gateway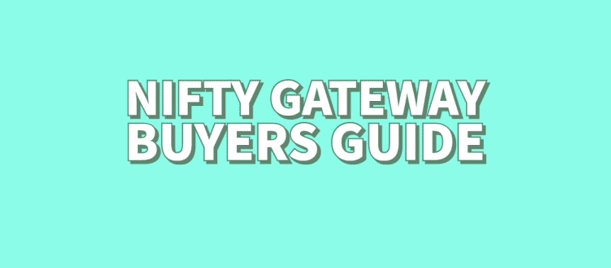 The process of buying NFTs on Nifty Gateway is very simple.
First, you must sign up for an account with the platform. You will be required to verify your email address. You will then have to connect your external crypto wallet to the platform. It's still possible to keep your NFTs on the platform after buying them. However, it's good to note that sending them to your wallet will increase their security.
There are different ways to acquire NFTs on Nifty Gateway. First, the Nifty Gateway organizes silent auctions. You are required to place a bid on the item you desire to buy. You will then know the auction results at the end.
Nifty Gateway also allows you to make a direct offer on the NFT you desire to purchase. The marketplace will then notify the owner of the NFT, who can accept your offer or reject it. The platform also organizes "open editions." It has many NFTs listed for sale for a specific period.
Nifty Gateway also has a selling method that is similar to a lottery. You simply bid for an NFT and if they pick you, you become its official owner.
That is how to buy on Nifty Gateway.
How to Sell Art on Nifty Gateway
You may ask yourself:
Can anyone sell on Nifty Gateway?
Unlike other NFT marketplaces, NFTs can only be created and listed in a primary business on the NFT marketplace. Considering OpenSea vs Nifty Gateway, the former permits the minting and exchanging of NFTs.
Selling art on Nifty Gateway is known as art drops, and to get started with it, you need a digital wallet, that is, a Gemini wallet for purchases or coin payouts and a MetaMask wallet for Ethereum operations.
To create and list your first NFT on Nifty Gateway, click here. Click the "APPLY NOW" button and fill in the vetting Typeform.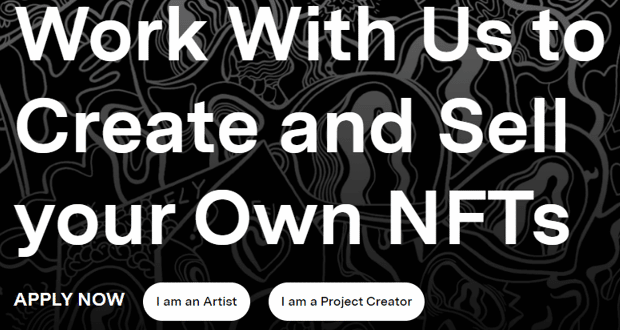 You will be asked to provide information about your name, links to your social media accounts, and NFT portfolio. You should also add a hyperlink that leads to your video. This can be a YouTube video or a Google Drive clip.
Nifty Gateway will also want to know more about your artistic aspirations. This is just to know whether you are sure of what your artistic works are about and to boost the quality of work uploaded to Nifty Gateway.
You will then be asked to set your project style. It can be NFT audio, artwork, or sports. The survey should take you not more than 10 minutes, but it may take some days for your NFT Nifty Gateway to be ready depending on the number of pending applications. You can also publish NFTs by minting them on another system and distributing them on Nifty Gateway.
If you have acquired an NFT and you are wondering how to sell art on Nifty Gateway, open your Nifty Gateway Omnibus wallet in MetaMask and select the NFT that you want to sell. Give it a good price and click Put on sale.
Once cleared by the Nifty Gateway staff, the NFT will be listed on the marketplace for sale.
Nifty Gateway Fees
Nifty Gateway generates revenue by taking royalties on a percentage for every sale made, even from secondary sales made through the platform. The platform deducts 5% from the sale price of the NFT after a successful sale and 30 cents to cover the transaction fees. However, the Nifty Gateway fees are not transparent and some users have complained that the "gas fees" can increase unexpectedly.