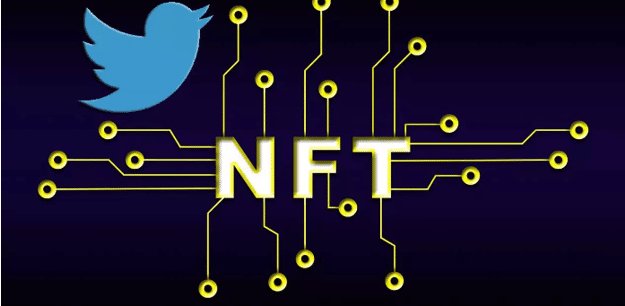 Recently, there has been a craze over the internet about NFTs. NFTs (Non-Fungible Tokens) can be bought and sold just like other physical objects, but they sometimes represent curious items, digital or physical.
NFTs are digital assets that can be stored on the blockchain. The blockchain is also the technology that powers cryptocurrencies such as Bitcoin. It facilitates decentralized processing of NFTs and ensures that every NFT is unique and cannot be duplicated or reproduced. NFTS can be used to represent any type of media or digital file.
NFT tweets are created by turning tweets into NFTs and selling them for cryptocurrency. For example, Twitter CEO Jack Dorsey tweet NFT sold for $2.5 million. To get there, Jack Dorsey created an NFT representing his tweet on a platform known as Valuables. This was the first tweet NFT sold. This means that you can create a digital token for each tweet and auction it off to the highest bidder that you get.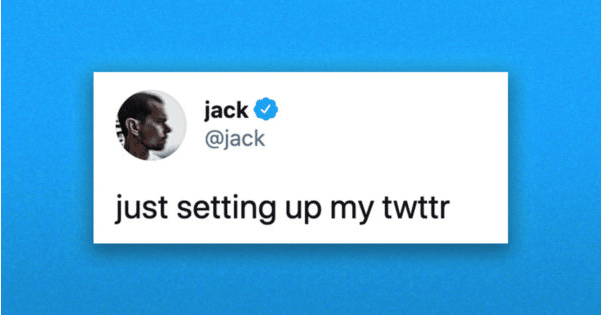 Twitter's CEO is not the only person who has been using NFT tweets. Recently, a good number of social media users have been making money from their old social media messages by converting them into cold hard cryptocurrency. Changpen Zhao, Binance CEO, sold his famous "slap yourself" NFT tweet sold for $6,600. Singer Madonna NFT tweet also stated that she has joined the metaverse and bought a Bored Ape NFT.
However, NFT tweets are not only for the rich, the famous, or those with a huge following on Twitter. Any Twitter user can sell a tweet that they have created. And if you have been wondering how to buy a tweet NFT, you can buy any NFT tweet created by anyone.
How to NFT a Tweet
You can use Valuables to see if someone can buy your tweets. Valuables is a website that lets you turn your tweet into NFT and sell it for cryptocurrency. The following are the steps on how to NFT a tweet with Valuables:
Step 1: Understand how NFT Tweets work
The first step is knowing more about NFTs and NFT tweets. NFTs represent digital ownership. Digital items can be copied, downloaded, and reproduced, making it difficult to have ownership rights over something and transfer the ownership of an item from one person to another. NFTs provide a way of assigning ownership over digital assets to allow their transfer from one individual to another.
Technically speaking, an NFT allows you to hold a piece of code that represents an image stored somewhere on the internet. So, in the case of NFT tweets, the NFT will have the tweet's text (stored on the blockchain) and it will be connected to the image of the tweet stored on a server).
Thus, buying and selling NFT tweets can be a way of making money while having fun.
Step 2: Set up a Digital Wallet
It is now time to sell your NFT tweets on Valuables.
You need a digital wallet. The purpose of the wallet is to store the cryptocurrency that you receive as payment for your NFT tweets.
MetaMask is the best digital wallet to use in buying and selling NFT tweets. It runs on your web browser. Download it from its official website. Downloading it from the official website will save you from falling for the fake MetaMask wallets online.
MetaMask will guide you through the process of setting up an Ethereum wallet. You will then be able to send and receive Ethereum and Ethereum-based tokens through the wallet.
If you intend to get cash from selling your NFT tweets, you will have to transfer the funds from the crypto wallet to a cryptocurrency exchange and do a swap with your desired currency.
Step 3: Create NFT Tweets on Valuables
Now that you have set up a MetaMask wallet, you can get started with Valuables. Visit the website by clicking here and login in using MetaMask. By this, you will have connected your digital wallet to the site ready to mint NFT tweets. You will also be required to sign in using Twitter to give it access to your account.
After that, there will be not much required from you. You will have to set up Valuables so that people can bid on your NFT tweets. Once you connect your Twitter account and digital wallet to Valuables, the website will automatically convert all your tweets into NFT tweets ready for sale. Those looking for how to buy a tweet NFT can then place their bids on any of your NFT tweets. However, the marketplace will not allow you to accept any of the bids.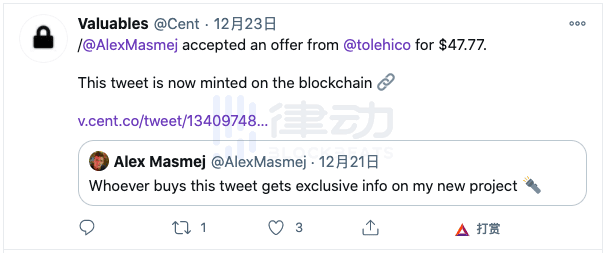 After visiting your profile on Valuables, you will be able to see any bids that have been placed on your NFT tweets. However, there is a possibility that you won't find any bid there. This does not mean that you give up because you haven't made potential buyers aware of your NFT tweets.
To make your tweets known, you only have to share them. Identify one of your interesting tweets and copy its link. To get the link, simply click the share button and you will see the option for copying its link. You can also copy the URL found at the top of the screen.
Paste the copied URL on the search bar of the Valuables site. If the tweet belongs to you, Valuables will be able to recognize it as yours. The site will give you a button that you can click to share the NFT tweet on Valuables. You can also paste the generated link on your Twitter account. Whoever clicks the link will be redirected to a page where they can bid on it.
That is how to NFT a tweet and start making money.