The launch of CryptoPunks in 2017 created a good example of an NFT crypto collectible. The CryptoPunks was a collection of 10,000 pixel-art profile pictures (PFPs) with varied traits.
CryptoPunks was a very successful NFT project, with NFT lovers paying tens of millions of dollars for the apes, zombies, and aliens. This was just the beginning for Larva Labs, the company that created the CryptoPunks.
Larva Labs launched Meebits in May 2021, another PFP project that runs on the Ethereum blockchain. Meebits has a double supply that of CryptoPunks and has an additional dimension.
So…
What are Meebits?
Meebits are a series of characters with traits generated randomly. It is made up of 3D characters displayed in voxels. There are a total of 20,000 Meebits. These Meebits are divided into 18,881 humans, 711 pigs, 256 elephants, 72 robots, 57 skeletons, 18 visitors, and 5 dissected (humans with no skins). Visually, the Meebits look like characters used in games such as Minecraft and Roblox.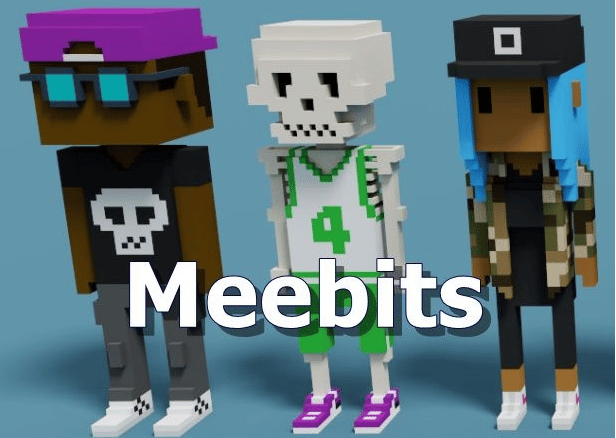 Meebits and the Metaverse
Larva Labs hopes that the 2D models used in Meebits will play a crucial role in the Metaverse, a shared virtual world where users interact using their avatars.
Some top technology firms are building centralized metaverses in which they will control all the virtual assets used on the Metaverse. However, Larva Labs and a few other Web3 pioneers have taken a different approach. They are building a decentralized metaverse where users will own virtual assets in the form of Non-Fungible Tokens (NFTs). It will be possible to migrate the assets from one metaverse to another.
With Meebits, if you purchase a 3D model of one of the blocky voxel characters, you will get the entire 3D model and a high-definition render for the Meebit. You can also use it in any metaverse project, provided it is supported.
The Meebits look very different from each other but have one thing in common, they are expensive. The rarer Meebits are more expensive than others. Meebit #6337, which is a 3D skeleton in a suit generated algorithmically, attracted a price of about half a million dollars at a Chritie's auction held in September 2021.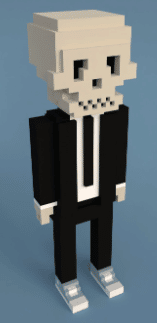 The 3D NFTs are traded as Ethereum ERC-721 tokens on proprietary NFT marketplaces at no fee, but they can also be traded on any Ethereum-based NFT marketplace such as OpenSea.
Meebits and Yugas Labs
Yugas Labs, the company that created the Bored Ape Yacht Club NFT project, purchased the intellectual property rights for Meebits and CryptoPunks in March 2022 from Larva Labs.
"This means that we now own the brands, copyright in the art, and other IP rights for both collections, along with 423 CryptoPunks and 1711 Meebits," said Yugas Labs.
Yugas Labs gave Meebit holders similar commercial property rights as the holders of Bored Ape Yacht Club NFT holders. This means that they can use the images of the NFTs for commercial purposes.
Meebits Floor Price and Sales Data
The current price floor of Meebits is 2.99 ETH. The NFT project has a 24-hour trading volume of 31.715 ETH with 10 sales. The price floor of Meebits has increased by 0.04% in the last 24 hours.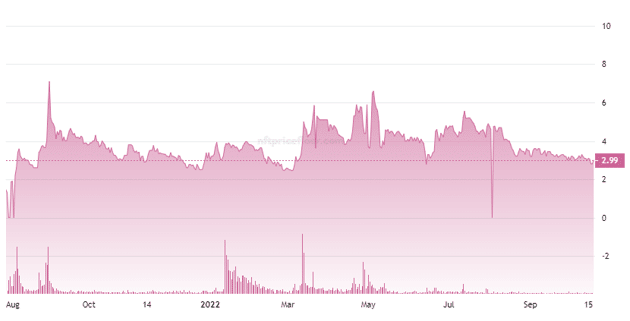 The NFT has a 7D average sale price of 3.5942 ETH, a 7D highest sale price of 9.00 ETH, and a 7D lowest sale price of 2.675 ETH. Meebits is currently ranked #15 in NFT Price Floor and it has a floor cap of 59,800 ETH. Its listed ratio is 5.48% and it has a maximum supply of 20,000.