Fidenza is an NFT collection that is hosted on Art Blocks and it is categorized as "NFT Art." Fidenza has made a name for itself for the creation of original, generative artwork using computer code.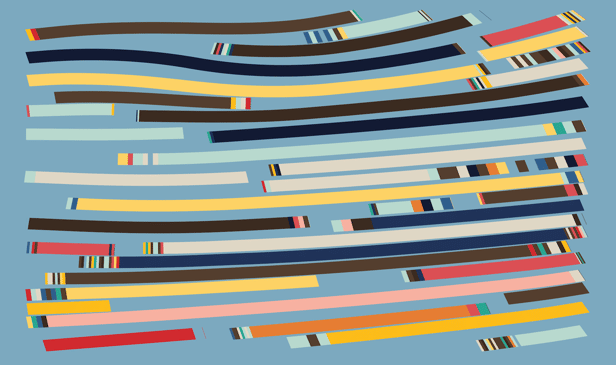 Tyler Hobbs is the artist behind the art collection, and he chose to use the name "Fidenza" after discovering an Italian town with the same name on Google Maps. Hobbs' website states that Fidenza is the "most versatile algorithm to date."
Although many traditional artists use NFTs and the metaverse to create a strong community around their artwork, generative art created by algorithms could be the next big thing to hit the digital art world. The invention of AI-powered generation art creation systems such as Midjourney and DALL-E 2 computer-generated artwork is set to make a great impact on the creative industry. If you want to stay updated about the latest projects making an impact in the creative industry, projects such as Fidenza are a must-watch.
Who is Tyler Hobbs?
Hobbs became popular in 2021 after the launch of Fidenza, but he had been experimenting with "flow fields" since 2016.
"Flow fields allow me to produce unpredictable, organic curves. These curves also have the nice aesthetic property of being non-overlapping," Hobbs says. "They will always run alongside neighboring curves without ever colliding."
Hobbs studied traditional portrait drawing, landscapes, and figure drawing for some time. The generative art industry combines Hobbs' passion for visual art and he has been practicing programming and creating algorithms for a long time.
Hobbs says, "The cycle of programming is very experimental", he says, "…(and) I'm looking for new things, testing out wild ideas, and occasionally adding bugs to the program that accidentally make it way better than it was before."
How Generative Art is created
Generative art is a new medium of expressing art that relies on AI and modern computer technology. The process of creating generative art involves writing code that gives the computer instructions for creating random work.
Sometimes, Hobbs starts in his sketchbook, in which he writes the guidelines to be followed in the coding process. In other cases, he starts to write code from scratch and waits to see what it generates.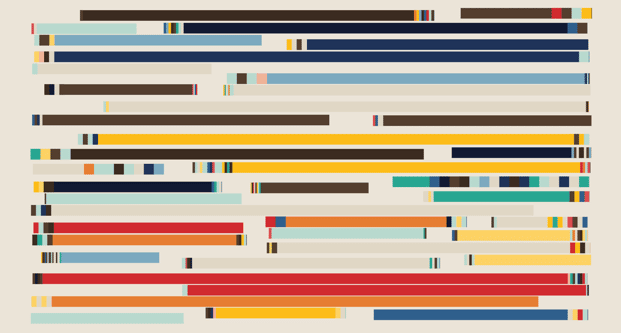 The artist states that after writing a simple program, he runs it to see what it outputs. He then starts to advance the program iteratively and re-run it. This process is done up to 200 times until the program is finished. This process normally ends with Hobby going through many images and choosing the ones that appeal to him emotionally.
Fidenza Price Floor and Sales Data
The current price floor of Fidenza is 86 ETH. The art collection has a 24-hour trading volume of 0.00 ETH. The price floor of Fidenza has dropped by 9.47% in the last 24 hours.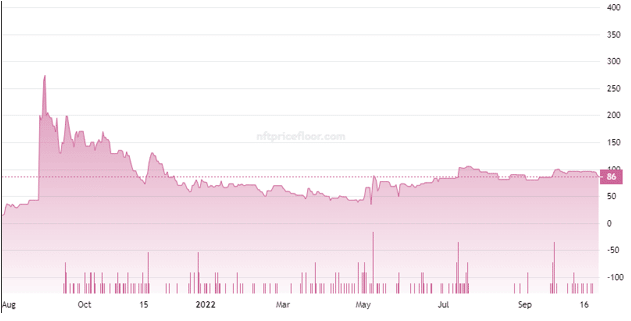 The 7D average sale price for the collection is 111.25 ETH, while the 7D highest sale price is 119.00 ETH. Fidenza has a 7D lowest sale price of 103.50 ETH. It is currently ranked #11 in terms of NFT Price Floor with a floor cap of 85,914 ETH. The collection has a listed ratio of 0.47% and a maximum supply of 999.