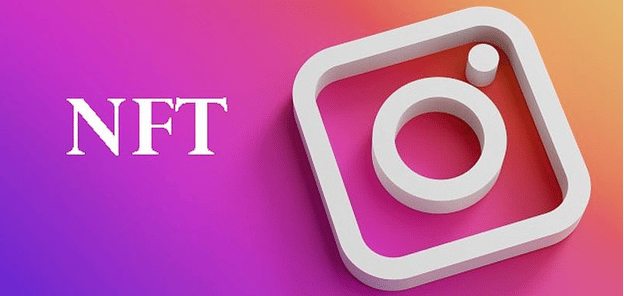 Instagram is one of the leading social media platforms globally, with about 2 billion monthly active users. Early in 2022, Meta Platforms, its parent company, started testing out NFT sharing, allowing selected users to connect to their digital wallets and show off the non-fungible tokens which they had bought or created.
The feature allowed NFT creators and collectors to showcase their digital assets to a wider audience of Web3 enthusiasts. Some even believed that the move by Instagram could steer the mainstream adoption of NFTs.
The positive feedback encouraged Instagram to start expanding its Digital Collectibles feature, allowing select digital artists to mint and sell NFTs on their platform. Early NFT sales on Instagram have been successful, with collections selling out quickly.
Bringing in Web3 builders
While some blockchain natives have been skeptical about Instagram's venture into Web3, the platform's partnership with leading artists has helped instill confidence among Web3 enthusiasts. Drifter Shoots (also Isaac Wright), Dave Krugman, Amber Vittoria, Refik Anadol, and Micah Johnson are some of the artists who have launched NFTs on Instagram over the last few months, selling out each time.
"Digital collectibles make a lot of sense when you consider where many of us do our social signaling," Krugman wrote on Instagram after his first NFT drop in November.
Popular artists such as Bobby Hundreds and Maliha Abidi have used Instagram to show their NFT creations, terming the feature an accessible way of reaching buyers.
"We're stoked to usher in the feature, not only because it brings up the conversation of NFTs to the platform, but because it gives us the chance to re-educate the bright future we see ahead for NFTs and Web3," wrote Adam Bomb Squad, Bobby Hundreds' NFT collection in a post.
With the much hype surrounding Instagram embracing blockchain art, the platform has ensured that it introduces digital collectibles using approaches that feel organic to both its Web3 natives and mainstream audience. For instance, Instagram users are allowed to share NFTs in their feed in the same way they share other images, but it has a separate tab for digital collectibles, creating a sense of both integration and content separation.
The company also chose the Polygon blockchain to launch the feature. Instagram's entry into Web3 demonstrates how crypto assets such as NFTs can be used to expand business offerings.
Buy and Sell NFTs for a Profit
You can grow your crypto earnings by buying cheap NFTs and selling them for a profit. NFTCrypto.io has made this even easier for you via their NFT trading signal system. They find profitable flips in the NFT market and share the signal with you in real-time. Join NFT Signals now and become a successful NFT trader. The platform users have so far earned a total group profit of over $800M.