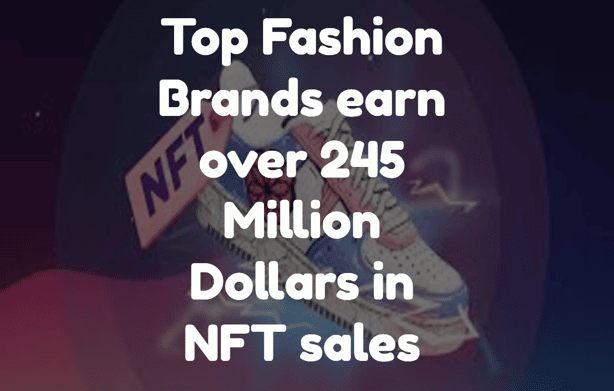 Many brands are exploring the metaverse seeking to create new revenue streams. Companies such as Adidas, Nike, and Tiffany's have already ventured into NFTs (Non-Fungible Tokens), earning over $245 million collectively.
Although most companies choose to partner with online gaming, invest in web 3.0 property, or venture into the realm of augmented reality, some top brands in the fashion industry have chosen NFTs to increase their revenue. This is the case with Nike, Gucci, Lacoste, Dolce & Gabana, Tiffany's, Adidas, and amongst others.
A recent NFT brand case study done by a user going by the name @kingjames23 on Dune, a blockchain analytics platform, reviewed the performance measured in terms of the number of transactions and revenue for some large brand' NFT projects on the Ethereum blockchain. 7 of the top 10 brands are in the fashion industry. The analysis considers the NFT sales volume, the value of royalties, and the total NFT sales dollar amount.
Nike Generates 185 Million Dollars from NFT Sales
Nike holds the crown when it comes to the early adopters of the Metaverse. In December last year, Nike Inc. announced that it had acquired RTFKT, a top brand that leverages cutting-edge innovation to deliver next-generation collectibles that combine culture and gaming.
The two did their first NFT drop in February, and since April, RTFKT has been releasing virtual licensed Nike sneakers into the NFT market known as the CryptoKicks NFT collection. The virtual sneakers have a total supply of 20,000 and they are sold for between 1,300 and 130,000 dollars.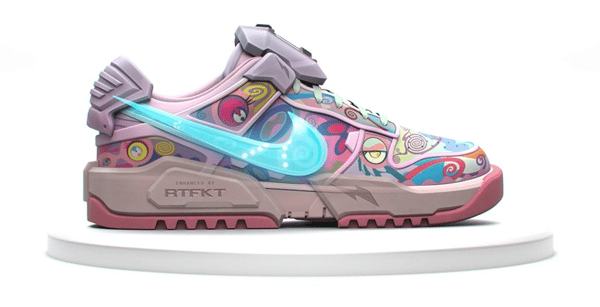 Dune data reveals that the sports apparel had made more than 70,000 transactions by October, earning 91.2 million dollars in royalties and generating a revenue of 93.1 million dollars. Thus, Nike NFTs have generated more than 184.31 million dollars.
Tiffany's launches its First NFT Collection
Earlier this year, Tiffany's entered into a partnership with Chain, a blockchain firm, to launch its first NFT collection called "NFTiff." Tiffany's explained that they are "taking NFTs to the next level. Exclusive to CryptoPunks holders, NFTiff transforms your NFT into a bespoke pendant handcrafted by Tiffany & Co. artisans. You'll also receive an additional NFT version of the pendant." Data available to the public reveals that Tiffany's NFT sales had generated a revenue of 12.6 million dollars by October.
The collection comprises 250 custom-built pendants designed with materials such as enamel, gemstones, and gold and was sold for about 30 ETH each.
Adidas Joins the Metaverse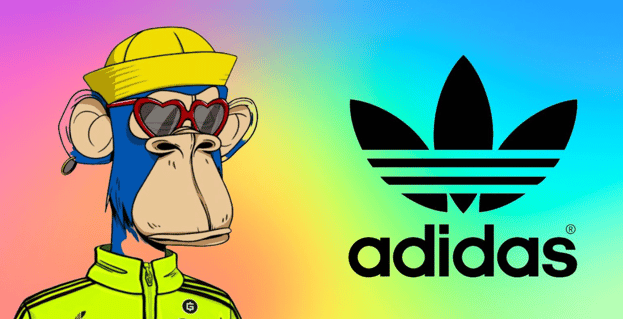 In late 2021, Adidas partnered with the Bored Ape Yacht Club (BAYC) to sell 30,000 NFTs for 0.2 ETH each. The NFTs were redeemable for physical items such as hoodies, beanies, and tracksuits. Adidas is already reaping benefits from the bet. The NFTs have generated over 52,770 transactions since then and sales worth over 6.2 million dollars and 4.7 million dollars in royalties revenue.
Buy and Sell NFTs for a Profit
You can grow your crypto earnings by buying cheap NFTs and selling them for a profit. NFTCrypto.io has made this even easier for you through their NFT trading signal system. They find profitable flips in the NFT market and share the signal with you in real-time. Join NFT Signals now and become a successful NFT trader. The platform users have so far earned a total group profit of over $700M.