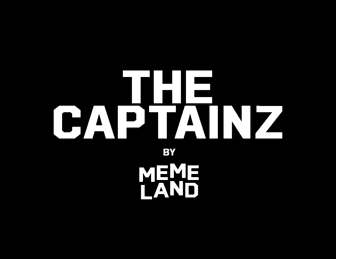 The Captainz, a premier NFT collection of the Memeland, began the week on a bullish trend that had started on Saturday morning and has persisted up to Thursday. The NFT collection shows no sign of reversing the bullish trend, with its total sales volume crossing the $13 Million mark.
The Captainz NFTs were sold 1746 times over the last 7 days, with the total sales volume for the collection hitting $13.33M. This is according to data obtained from NFT Stats. The NFTs had an average sale price of $7.1k. At the time of writing, OpenSea data shows that the Captainz NFT collection had a floor price of 5.195 ETH, having risen by 4% over the past 24 hours. The sales and volume for the collection had risen by 114% and 119% respectively over the same period.
About the Collection
The Captainz NFT collection comprises 9,999 utility-enabled PFPs (profile pictures) with rarity-powered traits inspired by internet memes, pirates, and pop culture. The Captainz makes the premier collection of Memeland.
The Captainz NFTs represent the premier-level membership of Memeland. The perks and utilities available to the Captzins will be made known in time.
Captainz comes with many perks, with the most anticipated ones being $MEME and Treasure Islandz. The Captainz govern the Memeland DAO.
The DAO will act like a community-led vehicle that powers the growth and development of the Memeland ecosystem. The DAO will invest resources in initiatives and projects that steer the Memeland mission.
All Captainz can become members of the DAO. The Captainz will make decisions about governance rules, DAO treasury, partnerships, and more.
The Captainz Signal had been identified
The Captainz signal had been identified by NFT Signals, an NFT trading platform, in advance and shared with users. Users who traded in the direction of the signal made a healthy profit.
NFT Signals comprises a team of highly skilled alpha callers who identify profitable trades early and share signals with users in real-time. Users can then trade based on these signals and grow their crypto earnings. Join NFT Signals now and start receiving profitable NFT trading signals in time on your phone or desktop. This will help you to grow your crypto earnings NFT Signals users have made a total group profit of more than $280K. Join the NFT Signals Telegram channel now and become a member of a community of successful NFT traders. Note that NFT Signals doesn't need or request access to your crypto wallet.