TAT (Twelve Anonymous Tournaments) has recorded a floor price of 0.017 ETH in the last 24 hours after making a 25.72% drop. The following graph shows the most recent floor price movement of Twelve Anonymous Tournaments.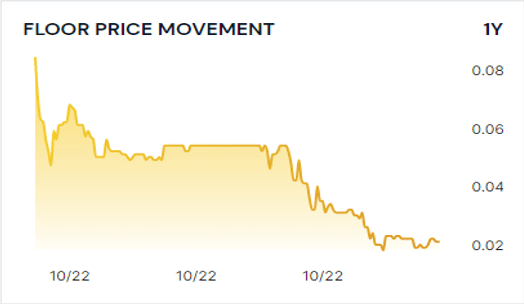 The NFT project has made 193 sales and its market cap is 102.46 ETH. The number of sales and market cap have each dropped by 41.16% and 34.57% respectively. Its 24-hour trading volume is $5.73k after dropping by 63.69%.
What are Twelve Anonymous Tournaments?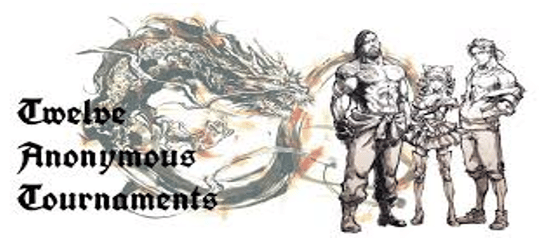 Twelve Anonymous Tournaments is a collection of 5,555 fighter NFTs that battle on the Ethereum blockchain. The NFT project was founded by Tomoya_Kreation, former CEO of Akatsuki and gaming expert. The project features artwork created by Iwamoto Tatsuro, a former Capcom artist. TAT is a free-to-play game in which the players battle out for the TAT Tournament Title.
The following prologue describes the origin of the Twelve Anonymous Tournaments:
After Hiro's father was killed in an "accidental" jiu-jitsu match, he was forced to go back to Japan in the company of his mother. It is here where Hiro trained to enter the same tournament where his father was killed. TAT is the largest tournament for the strongest and bravest fighters and it is held by the CEO of one of the leading Social Network Service companies globally.
There are 5,555 fighters in the tournament, which correspond to the number of available NFTs in the collection. 4,500 NFTs are for the community, 555 are reserved for prizes, and 500 are reserved for marketing, team, and additional prizes.
There are no rules and weapons in the battle and the winners get the spoils. To become the best fighter, you have to train like the best and fight other fighters in battles held daily. There are also weekly anonymous tournaments, allowing the fighters to showcase what they have trained for the entire week. There are also master anonymous tournaments, but only the best of the best fighters participate.