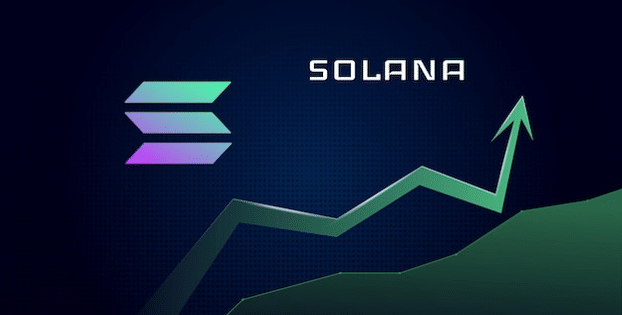 After dropping by 80 percent in 2022, Solana is having a good 2023. SOL, its native token, has seen its value rise by more than double this month. At the time of writing, SOL had a price of $23.37 after rising by 3.1% over the past 24 hours. This is according to data obtained from CoinGecko.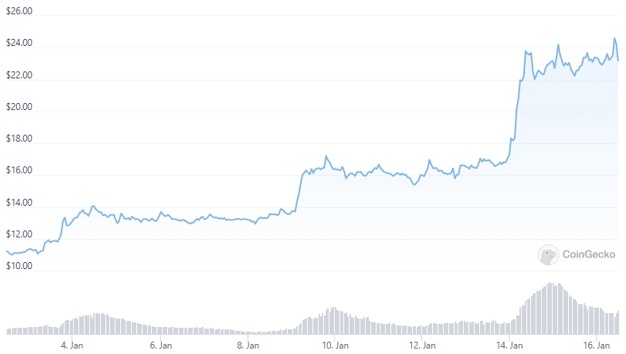 Solana, once dubbed the "Ethereum killer," recorded its highest trading volume since the week when the FTX cryptocurrency exchange collapsed. The spectacular collapse of FTX crashed Solana and most of the crypto market in November.
The new surge is a remarkable rebound for Solana. SOL closed the year down 94%, with its price hitting a two-year low of $8.17. According to CoinGecko data, this saw SOL drop out of the top twenty crypto coins.
Solana has now bumped Polygon MATIC out of the top 10 cryptocurrencies in terms of market cap, which cleared $9 million on Saturday. MATIC price is also at its highest since the collapse of FTX. Last weekend, SOL jumped by 21% within 24 hours.
The recent surge in the price of Solana was boosted by BONK, a Solana-based meme token, which created a buzz around Christmas, pushing the SOL price to a seven-day high at the start of the new year. Coin collectors were eager to celebrate the entry of a dog-themed coin into the marketplace, alongside DogeCoin (DOGE) and Shiba Inu (SHIB), an Ethereum-based token.
BONK spiked by 3300% in the first week of the year, hitting $0.00000487, according to data obtained from CoinGecko. However, a subsequent five-trillion token burn didn't push BONK upwards, with its price dropping by 69% last week, with a market cap of $57 million. The price of BONK has risen by 27% over the past 24 hours.
The planned migration of Helium to Solana could also have pushed the price of SOL upwards. The plan was announced in September, which pushed SOL price upwards a bit, but Helium's native token dropped. The Helium team has already stated the long-term benefits that Solana will provide. Helium is a distributed wireless network that rewards its users with crypto tokens for sharing their home internet service.
Solana is one of the best blockchain networks seen as an alternative to Ethereum for minting NFTs. Its users experience a high transaction speed which reduces the cost of minting NFTs.
Buy and Sell NFTs for a Profit
You can grow your crypto earnings by buying cheap NFTs and selling them for a profit. NFTCrypto.io has made this even easier for you via their NFT trading signal system. They find profitable flips in the NFT market and share the signal with you in real-time. Join NFT Signals now and become a successful NFT trader. The platform users have so far earned a total group profit of over $800M.