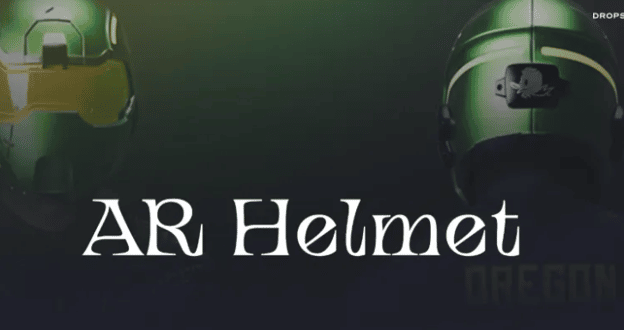 Top sports apparel brand Nike's RTFKT has partnered with Ducks of a Feather, Division Street's Oregon-based brand, to launch a limited-edition NFT collection of AR helmets.
The mission of the project is to support University of Oregon students who take part in athletics. To help the athletes to commercialize their Image, Name, and Likeness (NIL), the two firms in the partnership created 291 digital collectible AR helmets.
Division Street plans to use proceeds from the sale of the NFTs to boost its mission of supporting the student-athletes at the university.
Starting December 20, from 10:30 AM till 3:30 PM, holders of RTFKT Clone X, EST, and Flying Formation NFTs could register for an exclusive private mint draw. To qualify for the draw, one must possess an NFT from any of the above collections.
One must also have an RTFKT account, a crypto wallet compatible with WalletConnect, and a balance of at least 0.75 ETH ($908.78) in the crypto wallet.
Only one entry will be allowed for each RTFKT account and per wallet address.
A total of 291 winners were chosen randomly for the allowlist and permitted to mint on Wednesday, December 21 between 12:00 PM and 2:30 PM EST. 500 additional winners were selected for the whitelist and permitted to mint after 2:30 PM EST.
There will be no public mint, but the allowlist members can also mint on the waitlist allocated time. RTFKT supporters without NFTs but still interested in supporting the project can use the Snapchat app to try on the helmet in AR.
Other than getting future NFT gated access to RTFKT.com ahead of downloadable 3D wearable files of the helmet for digital wearability, the helmet NFT holders will also receive a limited license to the creative content of the helmet.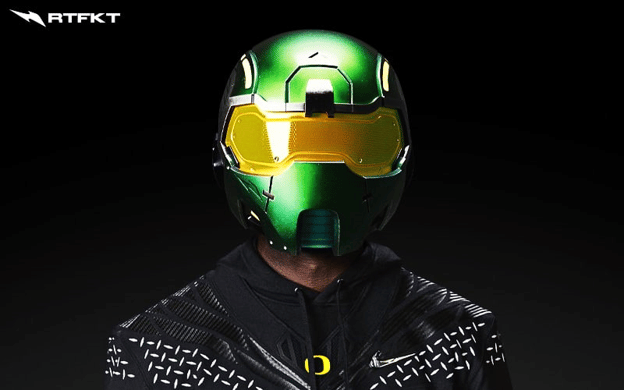 Collectors will also have permission to forge an exclusive 1 /291 physical football jersey when minting the helmet. Note that the AR football helmet NFT will not have a physical counterpart.
The physical jerseys were designed by Todd van Horne, who has designed Oregon football uniforms for the past 20 years. All of Horne's earlier designs have been combined in the limited-edition layout of the jersey.
10 of the 291 AR helmets will be digitally signed Phil Knight helmets. Phil Knight is a chairman emeritus and co-founder of Nike. 10 of the helmets will be minted on-chain during the private mint event.
Buy and Sell NFTs for a Profit
You can grow your crypto earnings by buying cheap NFTs and selling them for a profit. NFTCrypto.io has made this even easier for you through their NFT trading signal system. They find profitable flips in the NFT market and share the signal with you in real-time. Join NFT Signals now and become a successful NFT trader. The platform users have so far earned a total group profit of over $700M.