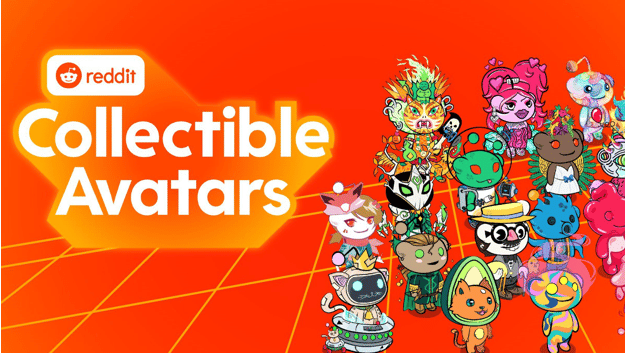 Reddit's NFT collection hit a new milestone on December 3rd after 255,000 of its avatars were minted in a single day.
The new minting record has beaten the previous all-time highs of August 30 and 31, during which more than 200,000 Reddit avatars were minted in a single day.
The Reddit NFTs are mainly used as avatars on social media platforms and are created by independent artists who use the Reddit platform. Reddit is an online forum where users can have discussions on topics of interest. The avatars give the owners some benefits as they use the Reddit platform. The platform will treat you differently from other platform users in the posts and comments section and makes your avatar stand out.
During the launch of the collection in July, the avatars were seen as a way of boosting the mainstream adoption of blockchain technology as Reddit did not permit the use of crypto for the purchase of the avatars and it chose to call them digital "collectibles" rather than avatars.
The Reddit avatars can be bought using local currency such as the U.S. dollar. This is not the case with other NFTs sold on NFT marketplaces as they can only be bought with cryptocurrency. You also need a crypto wallet such as MetaMask to store the crypto coins to be used in paying for the NFT. Once you buy your Collectible Avatar, you will be able to set it as your Reddit avatar immediately. Note that the person who buys the Reddit NFT becomes its official owner, meaning that you get a bundle of rights.
After the record mint day, there are now about 4.4 million Reddit Polygon-based NFTs in circulation. This is according to data obtained from Dune Analytics.
However, despite the high number of Reddit NFTs minted, Dune Analytics data reveals that more than 40,000 Reddit avatar NFTs have been sold since their launch, and the NFTs are currently held by about 3.7 million owners, meaning that the majority of the users choose to hold the NFTs.
On October 24, the sales volume for the Reddit collectibles hit an all-time high of $3.5 million with 1,991 buyers.
Some of the Reddit NFT avatars with rarer traits have fetched premium prices on secondary NFT marketplaces, with the most expensive ones being sold for over $300 on platforms such as OpenSea, but the platform's marketplace (avatar shop) only manages prices of about $50.
Flip NFTs, Make Money Today
Do you know the principle of buy low, sell high applies to NFTs? It is an easy way of growing your crypto earnings. NFTCrypto.io has made this even easier for you through their NFT trading signal system. They find profitable flips in the NFT market and share the signal with you. Click here to subscribe and start receiving NFT trading signals now. The platform users have so far earned a total group profit of over $270K.