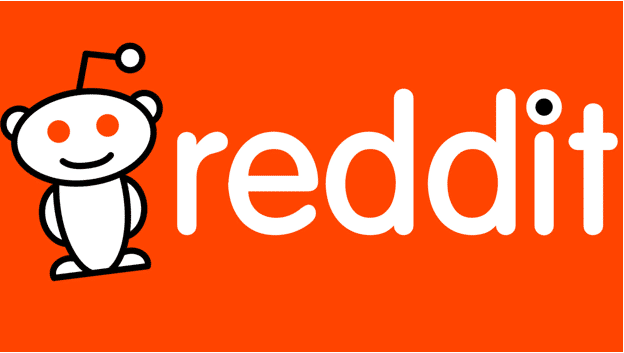 Reddit, the popular social platform, has released its third-generation Non-Fungible Token (NFT) collection, adding thousands of tokens from over 100 artists.
There was a high demand for the collection, bringing down Reddit's shop for the avatars for some time after the drop, with some users raising concerns about the failure of the team to implement anti-bot measures such as CAPTCHA.
The "future realities" themed Gen3 collection features "Snoo" collectible avatars, the character behind the platform's logo, according to a Reddit post. The NFTs are based on Polygon and they can be purchased via fiat currency. Reddit has stated that the avatars come with a degree of interoperability and enable artists to earn royalties from their work.
"Having collectible Avatars on the blockchain gives you, the purchaser, ownership over your Avatar, no matter where you want to take it, on or off Reddit," said Reddit. "It also provides artists a way to have their work life beyond the virtual walls of Reddit, and collect royalties on future sales."
One of the artists featured in the collection was Chris Torres, the creator of the "Nyan Cat" meme who even celebrated seeing their Reddit Gen3 NFT trending on OpenSea.
Torres tweeted the following:
"Thank you to everybody that collected my avatar today, all 1,000 have been claimed. My goal for this piece was to offer a fun new twist to my artwork that can reach a whole new audience and feel that plan succeeded. Excited to announce it's currently trending 8th on @opensea!"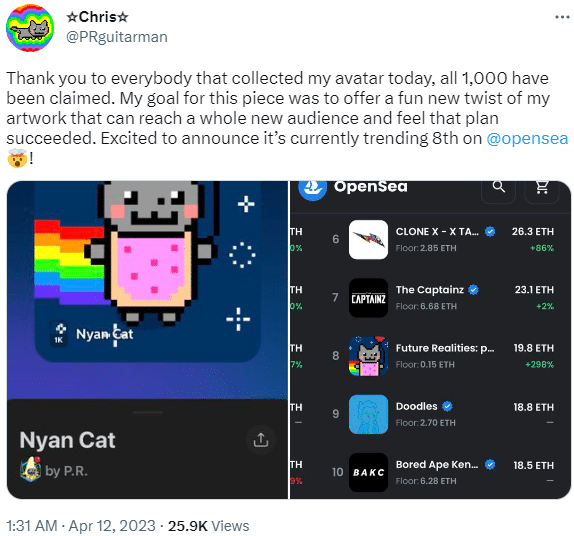 Data from Dune Analytics, a blockchain analytics platform, reveals that the collection has generated a sales volume of over $585,000. A chart also reveals that there are more than 7.4 million unique holders across all Reddit-based collections.
Reddit launched its NFT marketplace on the Vault digital wallet in July, opening up sales of its collectible collectible "Snoo" avatars. By October, more than 2.5 million users had created wallet accounts on the platform, and the collection's volumes jumped close to the NFT giant Bored Ape Yacht Club (BAYC).
Buy and Sell NFTs for a Profit
You can grow your crypto earnings by buying cheap NFTs and selling them for a profit. NFTCrypto.io has made this even easier for you via their NFT trading signal system. They find profitable flips in the NFT market and share the signal with you in real-time. Join NFT Signals now and become a successful NFT trader. The platform users have so far earned a total group profit of over $1 Billion.