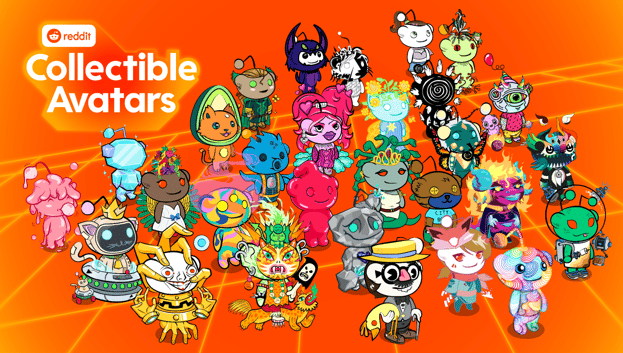 The current floor price of Reddit Cup 2022 x Reddit Collectible Avatars NFTs is 0.16 MATIC. This is according to data obtained from OpenSea, the largest NFT marketplace. The NFTs have generated 26,760 sales in the last 24 hours after spiking by 128%. The NFT project has made 38,520 sales in the last 7 days. The NFTs are owned by 88,784 collectors, with 53% unique owners.
What are Reddit Cup 2022 x Reddit Collectible Avatars NFTs?
These are Collectible Avatars developed by Reddit, an online platform that allows people to have online discussions. Reddit did not develop the avatars alone, but it partnered with independent creators. The Reddit Cup 2022 x Reddit Collectible Avatars NFTs owners have access to various benefits when using the discussion platform. The person who buys a Collectible Avatar automatically becomes its official owner. This permits you to use the Avatar the way you want. You can keep it, sell it, trade it, or even use it as an avatar on Reddit.
Using the Reddit Cup 2022 x Reddit Collectible Avatars as your Reddit Avatar comes with some benefits. The platform will give you special treatment in the posts and comments section, and your avatar will stand out.
How can you Purchase a Collectible Avatar?
The Collectible Avatars can be purchased from Reddit's Collectible Avatar Shop. The shop has Collectible Avatars created by Reddit in partnership with independent creators. It is in the shop where you will learn about various artists and creators. You can also set up a Reddit vault and start your collection.
The good thing with the avatars is that they can be bought using local currency such as the U.S dollar. This is not the case with other NFTs sold on NFT marketplaces as they can only be bought with cryptocurrency. You also need a crypto wallet such as MetaMask to store the crypto coins to be used in paying for the NFT. Once you buy your Collectible Avatar, you will be able to set it as your Reddit avatar immediately.
After buying a Collectible Avatar, you get or become an owner of a bundle of rights. This includes the right to display the avatar art that corresponds to the Collectible Avatar that you have purchased. You also get specialty avatar effects when you decide to use it as your Reddit avatar.
The rights are licensed to you by both Reddit and licensors, including the independent creators. You can also transfer the rights to another user by selling the Avatar.
The creators receive a payment for every collectible sold on Reddit. Once the Collectible Avatars are resold, the creators are also paid a royalty fee. Thus, the creators get continuous income even after selling their NFTs.