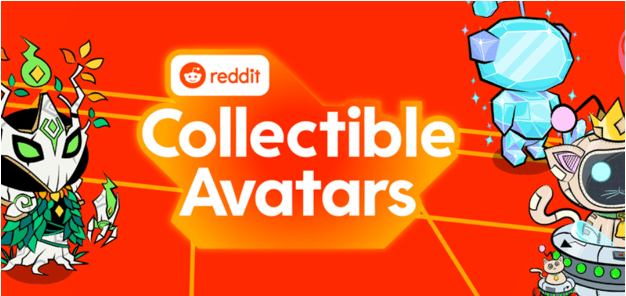 Reddit has added more than 4 million newly minted NFTs in less than two months. The platform has been one of the most successful mainstream brands that have ventured into the NFT space.
Dune analytics data reveals that Reddit had over 9 million NFTs as of February 7, all minted on Polygon, a Layer 2 Ethereum scaling blockchain. On December 12, 2022, Reddit had slightly above 5 million collectible avatars.
The rise in the number of collectible avatars is not the only interesting statistic to pick from Reddit's numbers. The social news aggregator platform also recorded a significant increase in the number of multiple NFT avatar holders, who rose from about 306k to 1.789 million in about two months.
The number of single NFT holders rose by 563k, reaching about 4.5 million, while the total number of NFT holders rose from 4.2 million to about 6.3 million.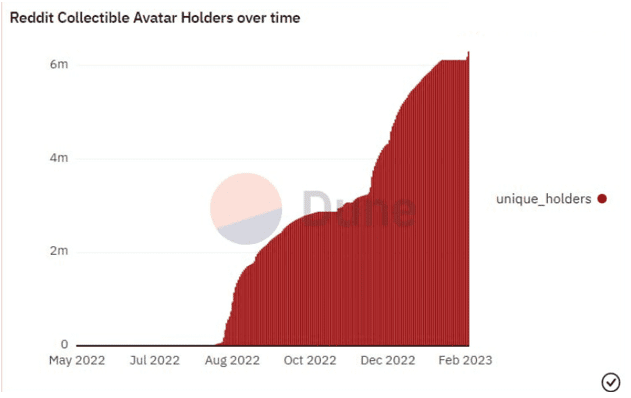 The rise in Reddit's NFT mint over the last two months comes ahead of the upcoming NFT 0ffer from the company in collaboration with the National Football League (NFL). Reddit has announced Super Bowl-themed NFTs for the two finalists competing for the trophy.
The football avatars are custom-designed and dress in the colors of the Philadelphia Eagles and Kansas City Chiefs. This enables NFL Redditors to show their support in the app.
Reddit has minted 500 thousand limited-edition Super Bowl LVII Collectible Avatars, and these went live on February 6. Every fan will be given chance to pick one free avatar NFT before the Super Bowl event on February 13.
On December 16, 2022, Reddit recorded the highest number of NFTs minted in one day, after registering 479,878 mints.
Reddit data reveals that the platform's r/NFL records about 195 million views each month. The company has also revealed that the Super Bowl mentions on the app have increased by 32% in 2022 than in 2021. The success story of Reddit dates back to October 2022 when the platform's NFT avatars generated sales worth over $10 million, only three months after the launch.
Buy and Sell NFTs for a Profit
You can grow your crypto earnings by buying cheap NFTs and selling them for a profit. NFTCrypto.io has made this even easier for you via their NFT trading signal system. They find profitable flips in the NFT market and share the signal with you in real-time. Join NFT Signals now and become a successful NFT trader. The platform users have so far earned a total group profit of over $1 Billion.