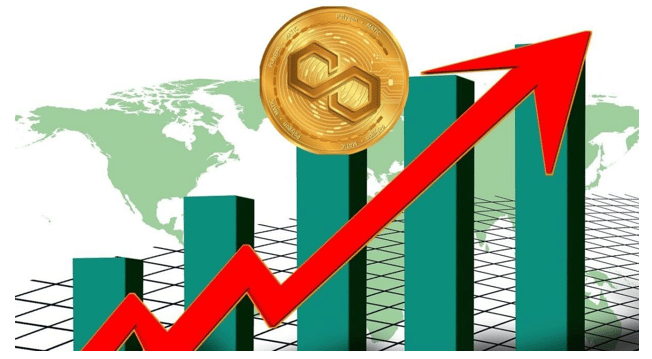 Over the last year, Polygon's MATIC blockchain network has been pushing toward new partnerships and key developments. This saw MATIC, the native token of the network, record a decent performance compared to other altcoins despite the crypto bear market.
In one of the latest developments, Fractal, a popular Web3 gaming platform, announced its plans to shift to the Polygon blockchain protocol. F Studio, the whole Fractal product suite, will be made available on the Polygon blockchain. This includes Fractal's game launcher, marketplace, developer SDK, Sign-in with Fractal service, and non-fungible tokens (NFT) launchpad.
Justin Khan, the co-founder of Fractal and the Twitch popular streaming video game platform, also announced support for NFT-powered games on the Polygon network. Fractal has been very instrumental in providing gaming developers with tools for solving blockchain and infrastructure needs.
The F studio developer tools help developers to incorporate Web3 technology easily and quickly into various projects. It offers features such as in-game marketplace APIs, a game-friendly wallet, on-demand NFT minting, and an account management system.
"Our goal is to support game developers, and part of that is being wherever the game developers want to be. And a lot of them want to be on Polygon, to be honest," Kan said.
Polygon's Growing Presence in Web3
The Polygon team has been focusing on expanding its offerings in the rapidly emerging Web3 space. Some of the big brands using Polygon include Reddit, Nike, Starbucks, and Meta.
Last summer, Reddit minted 8.5 million collectible avatars on the Polygon blockchain. Starbucks has also created a loyalty program designed around collectible NFTs. Nike is planning to launch its Metaverse fashion on the Polygon blockchain.
In its latest development, Fractal is planning to support 30 Polygon-based games at launch. Fractal will also work together with Polygon Labs to promote online events and tournaments before the Game Developers Conference (GDC) set to be held in March 2023. Sandeep Nailwal, a Polygon Foundation co-founder had this to say:
"Fractal has emerged as a crucial hub for the discovery of blockchain games. By teaming up with Fractal and combining their impressive suite of developer tools with our own, we aim to make 2023 the year we bring Web3 gaming to the mass market."
Other than Fractal, Polygon has also announced its partnership with Project Fox, another major NFT project.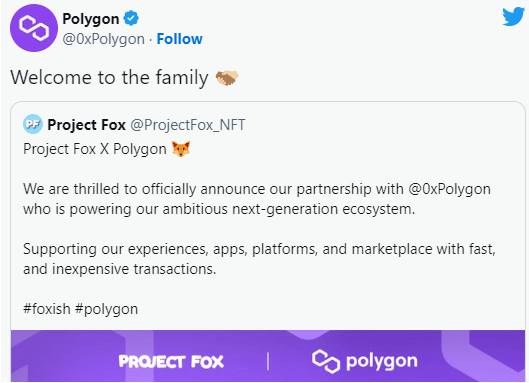 CyberStadium, the first closed loop 100% on-chain NFT game, is set to join the Polygon blockchain in the first quarter of 2023.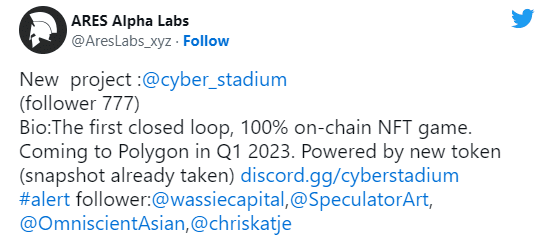 Buy and Sell NFTs for a Profit
You can grow your crypto earnings by buying cheap NFTs and selling them for a profit. NFTCrypto.io has made this even easier for you via their NFT trading signal system. They find profitable flips in the NFT market and share the signal with you in real-time. Join NFT Signals now and become a successful NFT trader. The platform users have so far earned a total group profit of over $1 Billion.