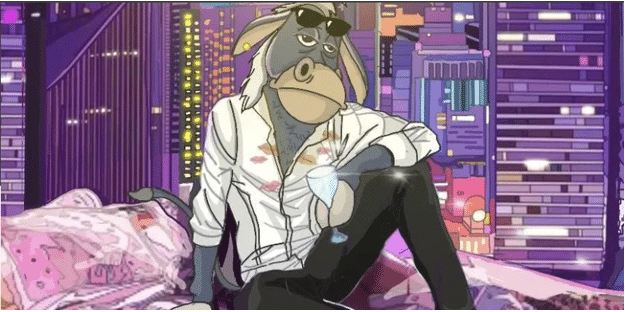 With NFT sales falling for 6 consecutive months and falling by 60% in Q3 and Q4 of 2022, it is clear that the NFT market is feeling pessimistic. This can be attributed to many factors including a hike in interest rates and the failure of some NFT projects to attract investor attention.
Pessimistic Donkey College hopes to reverse the NFT bear market by introducing an NFT project that offers a new investment opportunity that focuses on the long-term growth of an investor community. The new NFT project is set to be launched on January 15, 2023.
To support investors, the project will use a royalty-free model to encourage trading and participation in the project after its launch. This goes in line with the innovative stake system that will run alongside the project.
In addition to launching the NFT project, Pessimistic Donkey College will start producing a weekly mental health podcast to educate its audience and raise awareness about the topic. The approach of combining an NFT project with a socially conscious project is an indication that NFT projects can be used for the public good.
The new approach by the project and its commitment to bringing together pessimistic investors indicate that NFT projects should change from only offering investment tools to promoting community-driven agendas to enact a positive social impact.
About Pessimistic Donkey College
Pessimistic Donkey College is an NFT project co-founded by DEL, JAY, TT, Draco, and their teams. The goal of the project is to create interest in NFTs even in the bear market by providing a new collection of images, utilities, and a royalty-return system.
The project has plans to take NFTs to a higher level compared to the previous competitors.
Buy and Sell NFTs for a Profit
You can grow your crypto earnings by buying cheap NFTs and selling them for a profit. NFTCrypto.io has made this even easier for you through their NFT trading signal system. They find profitable flips in the NFT market and share the signal with you in real time. Join NFT Signals now and become a successful NFT trader. The platform users have so far earned a total group profit of over $700M.