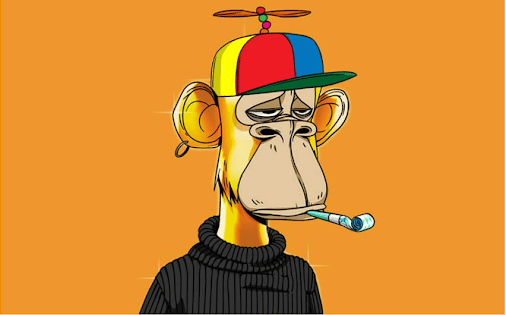 NFTS (Non-Fungible Tokens) recorded a 16.39% increase in overall sales closing out the third week of January 2023. The NFT market had 320, 580 active buyers last week, a 43.48% increase compared to the previous week. NFT sales worth $256.69 million were recorded in the week. $206.06 million were from Ethereum-based NFTs.
Ethereum Dominates NFT Market as Theta, Palm, Fantom, and Wax Blockchains Record Largest Gains in NFT Sales
Digital ownership is set to continue in 2023 with non-fungible token sales worth $244 million recorded in the past 7 days. This is according to data obtained from CryptoSlam. This is a 4.80% increase from the previous week. The number of NFT buyers has risen by 40.97%, hitting 348,362. However, the number of NFT transactions has dropped by 18.41%, reaching 1,270,014.
The Ethereum blockchain network dominated out of the 20 unique blockchain networks, with last week's sales worth $206.06 million coming from the ETH chain. ETH-based NFT sales rose by 24.78% over the past week. Solana came second after Ethereum in terms of NFT sales. Solana-based NFT sales recorded $36,378,730 during the week. However, the Solana-based NFT sales had dropped by 10.44% compared to the previous week.
The blockchain networks that recorded the highest increase in NFT sales were Theta (up by 239%) Fantom (up by 144%), Palm (up by 97%), and Wax (up by 73%) during the week. The top selling NFT collections during the week were the Mutant Ape Yacht Club (MAYC), Bored Ape Yacht Club (BAYC), Azuki, Bored Ape Kennel Club (BACK), and Otherdeed.
At the time of writing, the top three most expensive NFTs sold in the past 7 days were CryptoPunks #7674 which was sold for 286.69 ETH (about $451,987.90), followed by CryptoPunks #7641 which was sold 5 days ago for 272 ETH (about $418,591.09), and then Bored Ape Yacht Club #9234 which was sold 7 days ago for 260 ETH (about $407,086.19).
At the time of writing, the Bored Ape Yacht Club had the highest NFT floor price of 66.00 ETH, followed by CryptoPunks at 65.99 ETH, and then Mutant Ape Yacht Club at 12.99 ETH.
Buy and Sell NFTs for a Profit
You can grow your crypto earnings by buying cheap NFTs and selling them for a profit. NFTCrypto.io has made this even easier for you via their NFT trading signal system. They find profitable flips in the NFT market and share the signal with you in real-time. Join NFT Signals now and become a successful NFT trader. The platform users have so far earned a total group profit of over $1 Billion.