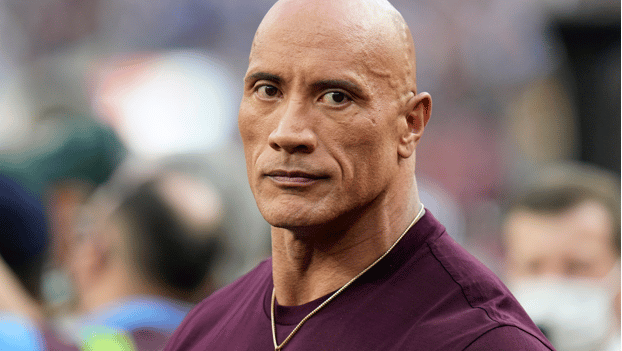 Despite what happened with DC and Black Adam in 2022, Dwayne Johnson, popularly known as "The Rock", remains one of the biggest movie stars on the planet. The moment his name was linked to an upcoming movie project, the market price of the company's token went up like a rocket.
Gala Games, an NFT gaming platform, started the New Year with a bang. Its native crypto token, Gala, rose 11 days in a row.
This comes after Gala Games announced a major partnership between their blockchain gaming platform and Dwayne Johnson and Mark Wahlberg, two popular actors. The price of the GALA token spiked by nearly 70% following the announcement.
Gala Games announced that it will be developing two films with Hollywood superstars. According to the team, movie ticket buyers will be able to scan a QR code and win digital assets. The platform also announced that the Gala Film will use GALA as its gas token.
"Just a little bit of information regarding our ongoing work with @TheRock and @markwahlberg.$GALA is the gas token in @GoGalaFilms and @GoGalaMusic as well! pic.twitter.com/u9fdXoNte1"
— Gala Games (@GoGalaGames) January 9, 2023
The GALA token was quick to react to the news, surging by more than 68% within 24 hours. At the time of writing, the token had a price of $0.03765. Despite the surge, the price of the token is far below its all-time high of about $0.80 registered in November 2021.
The Rock, who is popularly known for having played in "Fast and Furious" and Wahlberg, who is featured in blockbusters such as "The Fighter" and "The Departed" are yet to comment on their collaboration with Gala Games.
In November, some sources hinted that the Gala blockchain gaming platform had been hacked. However, in responding to this, the company stated that "everything is fine" and all assets were safe, including all GALA tokens on Ethereum and those on the GALA bridge. However, the speculation had a negative impact on the USD valuation of the token, as its value dropped by 90% on some cryptocurrency exchanges within some days.
Buy and Sell NFTs for a Profit
You can grow your crypto earnings by buying cheap NFTs and selling them for a profit. NFTCrypto.io has made this even easier for you via their NFT trading signal system. They find profitable flips in the NFT market and share the signal with you in real-time. Join NFT Signals now and become a successful NFT trader. The platform users have so far earned a total group profit of over $700M.