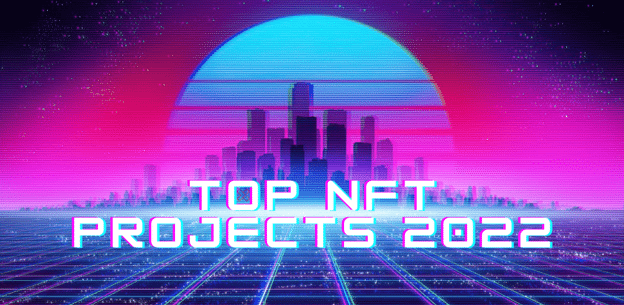 The year 2022 was a tale of two NFT markets; the first few months of the year were defined by speculative madness. This was followed by a steady decline that saw a huge drop in trading action and prices of NFT collections.
During both seasons, some NFT projects stood above others in terms of trading demand. In this article, we have compiled a list of the top-performing NFT collections from January to December 2022. They include the following:
#10: Axie Infinity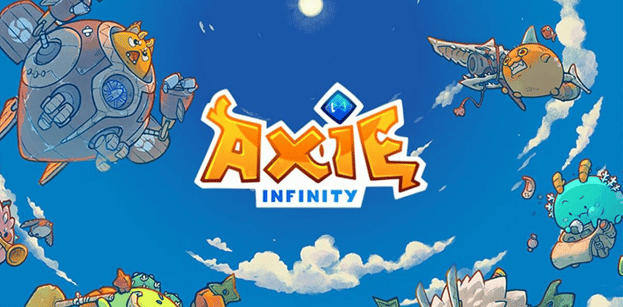 Axie Infinity was the largest NFT project in 2021 but its play-to-earn economy struggled in 2022. Axie Infinity generated a trading volume worth millions of dollars in 2021 as it managed to convince millions of players to buy the NFTs, but it lost momentum in 2022.
In January, the NFT project reported trades worth over $126 million but less than $1.5 million worth of trades in November. Although the entire NFT market is struggling, Axie Infinity has recorded a sharper fall than most other NFT projects.
#9: Sorare
Sorare has generated a trading volume of $318 million so far in 2022. Note that this trading volume was only generated on Sorare's original soccer platform. The project launched league-specific MLB and NBA platforms this year.
#8: Doodles
Doodles is a profile picture (PFP) NFT project launched last fall on the Ethereum blockchain. Doodles generated $391 million in secondary trading volume. The trading volume peaked in January after the collection generated sales worth $122 million. With big plans ahead and $54 million in VC funding, we will see whether Doodles will maintain its momentum in 2023 after recording a drop in price and trading volume in 2022.
#7: CryptoPunks

CryptoPunks is a profile picture NFT project owned by Yuga Labs. In February, one of the CryptoPunks was sold for $23.7 million, and then Yuga Labs obtained the IP rights of the collection in March. The collection generated sales worth $575.2 million in 2022.
#6: CloneX
CloneX is an anime-inspired NFT collection created from a collaboration between Nike-owned Web3 studio RTFKT and Takashi Murakami, a popular artist. The NFT project kept on thriving this year, generating a trading volume worth $600.5 million so far. This can be attributed to the collection's boldly stylized avatars and RTFKT's push to deliver benefits to the NFT holders.
#5: Moonbirds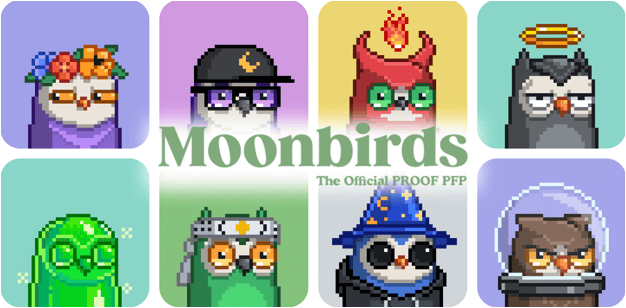 Moonbirds is a collection of 10,000-pixel owl avatars released in April. The collection generated a minting and trading worth $280 million within only two days after its launch. The collection has generated a trading volume worth $613.4 million so far this year.
#4: Azuki
Azuki is an anime-inspired NFT project released in January. The project was thriving until the NFT market started crashing in May. The collection has racked up a trading volume worth $849.9 million up to date.
#3: Otherside
Otherside is the Bored Ape Yacht Club's metaverse and probably the largest new NFT launch of 2022. The collection's mint and sales generated about $561 million within 24 hours after the launch. With Otherside, a person buys a plot of land, or Otherdeed, in the upcoming Otherside metaverse. The project has generated a trading volume of $1.1 billion so far.
#2: Mutant Ape Yacht Club
The Mutant Ape Yacht Club (MAYC) is an NFT collection owned by Yuga Labs. The mutant apes are created from bored apes. The Mutant Ape has twice the supply of Bored Apes. The collection has a trading volume worth $1.4 billion so far in 2022.
#1: Bored Ape Yacht Club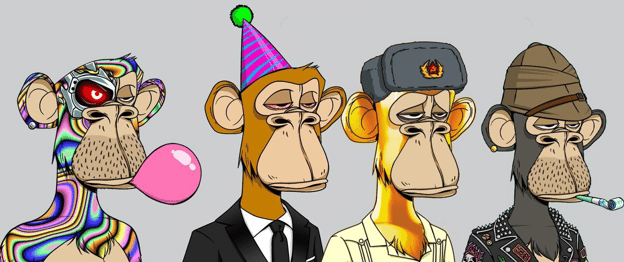 The hype surrounding the Bored Ape Yacht Club (BAYC) NFT project has seen the project generate a trading volume of $1.57 billion in 2022, making it the top NFT project for the year. The BAYC NFT project is also owned by Yuga Labs, the same company that owns CryptoPunks and the Mutant Ape Yacht Club NFTs.
Make Money Today Trading NFTs
You can grow your crypto earnings by buying cheap NFTs and selling them for a profit. NFTCrypto.io has made this even easier for you through their NFT trading signal system. They find profitable flips in the NFT market and share the signal with you in real time. Join NFT Signals now and become a successful NFT trader. The platform users have so far earned a total group profit of over $700M.