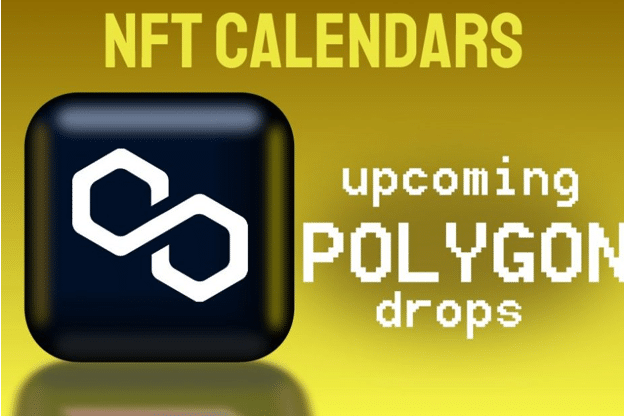 Polygon is one of the leading blockchains for minting NFTs today. This comes as NFT creators look for alternatives to the Ethereum blockchain for minting NFTs. The Polygon blockchain was built to fix issues with the Ethereum blockchain, including low scalability and slow transaction speed. With the number of Polygon NFT projects rising, staying up-to-date with the upcoming NFT calendar projects will ensure you don't miss out on any viable investment projects. In this blog, we discuss upcoming Polygon NFT drops that you can grab.
What are NFT Drops?
An NFT drop occurs when an NFT creator releases a limited number of NFTs to the public. An NFT is a unique digital asset stored on the blockchain that represents the ownership of a digital asset. Each NFT is unique and cannot be reproduced. This makes them ideal for authenticating the ownership of digital assets. An NFT can represent art, tweet, image, video, audio, etc. NFT drops are usually run for a specified time, normally days. They create excitement and demand among investors and collectors due to their scarcity and exclusivity.
Jump Start your NFTs Success by getting early on game-changing Projects
Join our Discord Channel Today!
The following are the features of NFT drops:
#1: Exclusivity
An NFT drop gives you the ability to own unique digital assets with great demand. Non-Fungible Tokens cannot be reproduced or replicated.
#2: Limited Supply                                                     
Each NFT drop has a pre-determined limited supply of unique digital assets. This creates scarcity and drives up the demand for digital assets. Once the NFTs are all sold, you can only get them from the secondary NFT marketplace.
#3: Time-Limited Availability
NFT drops only run for a specific duration, creating a sense of urgency among investors and a time-sensitive buying opportunity.
Benefits of Polygon NFT Drops
There are several benefits that you can enjoy for taking part in a Polygon NFT drop. These include the following:
#1: Community
Polygon NFT drops give investors and collectors a sense of community and shared experiences, allowing them to collaborate and network with others.
#2: Investment
NFTs are sold at lower prices during a drop. In most cases, the value of an NFT rises after the NFT drop. This means that you can earn significant returns by participating in the upcoming Polygon NFT projects. You can resale the NFT at a higher price on secondary NFT marketplaces.
#3: Access to exclusive content
NFTs are unique and rare digital assets. That is what an NFT drop helps you to acquire. Being an NFT holder comes with several benefits such as exclusive access to clubs and communities.
Where Can I Find Upcoming Polygon NFT Projects?
You can easily find new and upcoming Polygon NFT drops on the following platforms:
#1: Social media
Twitter is the primary channel of communication for most NFT projects. This makes it a good platform to stay up-to-date with NFT calendar Polygon projects. You can also find upcoming NFT drops on other social media platforms like Instagram, Facebook, YouTube, LinkedIn, and others. Follow influential people in the NFT space to get regular updates about the upcoming NFT drops.
#2: NFT marketplaces
It is easy to find a Polygon NFT drop on an NFT marketplace. NFT marketplaces put upcoming NFT projects in a specific section where users can filter through to catch NFT drops using different criteria such as category, blockchain, and more.
NFT marketplaces are in different shapes and sizes. Mass NFT marketplaces host a wide range of NFT collections about sports, digital art, trading cards, and virtual reality. Examples of such NFT marketplaces include OpenSea, Nifty Gateway, Rarible, and others.
#3: Instant Messaging Channels
Instant messaging platforms such as Discord and Telegram can help you to stay up-to-date with the Polygon NFT calendar events. People on these platforms discuss free upcoming NFT drops and NFT drops with low floor prices. However, some NFT drops promise what is too good to be true, hence, you must be keen to avoid falling for NFT scams.
#4: NFT Calendar Polygon
An NFT drop calendar will keep you updated about new and upcoming NFT drops today. The NFT calendars show the date and time for each NFT drop, as well as the countdown that can help you know the number of items that are remaining for the collection to be removed online. A good NFT drop calendar allows users to filter by free NFTs. Some of the best NFT calendar Polygon platforms include NFT Drop Scanner, NFT Calendar.io, Non-Fungi.com, Polyrare, and NextpolygonNFT.
Jump Start your NFTs Success by getting early on game-changing Projects
Join our Discord Channel Today!
NFT Calendar Polygon: Upcoming Polygon NFT Projects
The following are the top upcoming Polygon NFT projects that you can find on NFT calendar Polygon platforms:
#1: La Fusion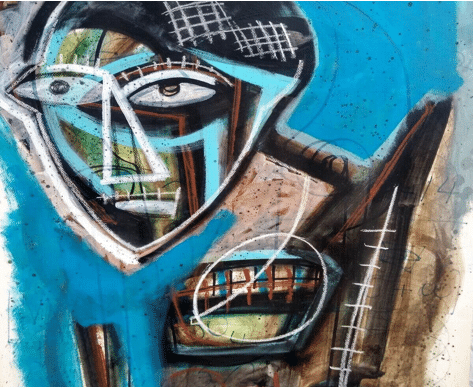 La Fusion comes first in our list of upcoming NFT calendar Polygon projects. It is an upcoming Polygon NFT project created by Private Museum. The project aims to reinvent the way art is collected by offering 1/1 art NFTs and carefully selecting talented artists to offer users exceptional pieces of art.
The team is launching the Private Museum NFT marketplace with a spectacular auction event in the heart of Paris. Partnering with an accredited auctioneer, they will be hosting the event at the prestigious Hotel Drouot to showcase a curated selection of lots (NFTs + physical artwork).
To celebrate this special event, Private Museum has decided to offer a free mint of 500 NFTs to the community. The event will bring the Polygon NFT community together. Owning this unique NFT will grant you an exclusive 10% discount on the Private Museum NFT marketplace.
This upcoming Polygon NFT drop will run from June 03 to June 10.
#2: Dragon Island Project
Dragon Island Project is a collection of 1999 NFTs minted on the Polygon blockchain. This Polygon NFT drops on June 06 and runs up to June 13. You can catch it on the OpenSea NFT marketplace.
#3: Raju
Raju is a collection of 200 NFTs created by team Raju. The NFTs are a collection of different hand-made characters. Each NFT is unique and has different rarities and special items. According to the NFT calendar Polygon, this collection will drop on June 10 and run up to June 17 on the Rarible NFT marketplace.
#4: Edge Apes
Edge Apes is next on our list of NFT calendar Polygon events. It is a collection of 2,000 unique NFTs stored on the Polygon blockchain. The NFTs are inspired by the edgier side of art. This next Polygon NFT drop will run from June 10 to June 17 on the OpenSea NFT marketplace.
#5: Ballsy!

This upcoming NFT drop in the Polygon NFT calendar is based on a fugitive elephant named Ballsy. The elephant is on the run and they need your help finding him! He is currently hiding out on an island where 9,999 endangered elephants live. Ballsy is a party animal and from aerial surveillance, it looks like he's influenced the endangered elephant herd into partying with him. It is now difficult to know which of these Elephants is Ballsy because they all have similar party traits.
The team is recruiting more members onto the Ballsy Search Team to help capture him before his party antics get out of control. You can mint an NFT and become a member to help capture Ballsy! This Polygon NFT calendar event will run from June 14 to June 21 at ballsynft.com.
#6: Tentacle Brother's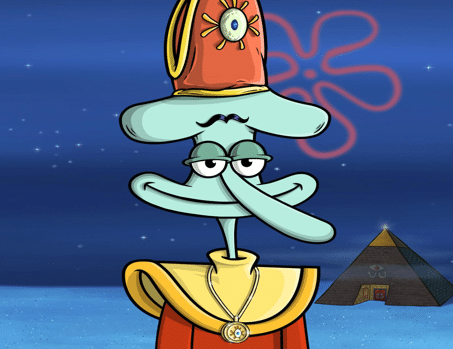 Tentacle Brother's is one of the upcoming Polygon NFT projects that you can't miss! It enables you to acquire a Tentacle Brother and become part of the first-ever digital brotherhood. Once you become a member, you will be entrusted with safeguarding one of the greatest mysteries ever. You will also enjoy other benefits, including access to TENTAVERSE where you can connect with brothers.
This upcoming NFT calendar Polygon drop will happen on June 15 on the OpenSea NFT marketplace and end on the same day.
#7: O Mere Dil
Muzik2nft is releasing a music NFT for the song titled "O mere Dil" by Sonu Nigam. The Polygon NFT drop will offer 500 mints and all the NFT holders will receive 50% of revenue from all streaming platforms. The NFT drop will start on June 17 and end on June 24 on the official website. Each mint will cost $100.00.
Buy and Sell NFTs for a Profit
You can grow your crypto earnings by buying NFTs and selling them for a profit. NFTCrypto.io has made this even easier for you via their NFT signals trading system. They find profitable flips in the NFT market and share the signal with you in real-time. Join NFT Signals now and become a successful NFT trader. The platform users have so far earned a total group profit of over $1 Billion.