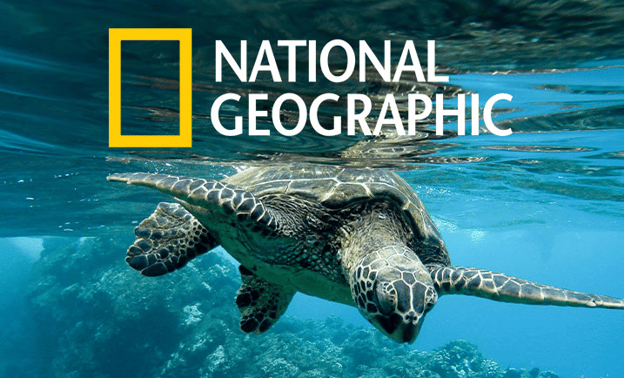 National Geographic (NatGeo) has launched its first NFT collection on Polygon. NatGeo also posted a detailed explainer of the technology on social media, prompting outright rage from the company's fans.
On Monday, NatGeo's Twitter, Instagram, and Facebook account posted an image of a Bored Ape Yacht Club (BAYC) with a caption that details the rise of NFTs, blockchain items that represent the ownership of digital assets.
The posts were meant to get the magazine's mainstream audience ready for its NFT drop on the Polygon blockchain. The NFT was dropped on Monday and it features works from photographers such as Justin Aversano, Cath Simard, Reuben Wu, and John Knopf.
The Backlash
NatGeo's move to mention NFTs on its social media accounts received a high number of negative comments, with followers terming NFTs as a "bubble" that "already popped," "an extinct species," "bullshit," and even "another way to launder."
Many followers asked NatGeo to "delete this."
Others stated that NFTs are an outright "scam," throwing them under the bus, although it is the people, rather than the technology, who create phishing scams and "rug pulls."
The manager behind the acclaimed photographer Ansel Adam's also joined the conversation, replying with a simple "Nope" to NatGeo's post about NFTs on Instagram.
This is not the first time NFTs have received a backlash. Last year, Netflix saw fallout after it created free NFTs as part of its promotions for the latest season of "Stranger Things." The video game industry has constantly received backlash from gamers and gaming publications who don't like the technology.
It seems that the perception of the general public about NFTs has not yet changed. The Ethereum Merge of September 2022 did little to convince those who believe that NFTs are harmful to the environment, even though the Ethereum Merge reduced the ETH's energy consumption by 99.998% per Ethereum Foundation data.
NatGeo has a huge following, with 49 million on Facebook, 256 million on Instagram, and more than 28.6 million on Twitter. Despite the backlash, NatGeo's post on Instagram about NFTs received more than 100,000 likes.
NFT Artists Defend NatGeo
Although over 3,000 Instagram comments and almost 200 Facebook comments were negative, some NFT creators joined the conversation and suggested that most of the dissenters did not have adequate knowledge about NFTs.
"Welcome to the comment section, here you'll witness a sea of people hating on what they don't understand in their natural habitat," wrote artist Ryan Hawthorne, who has launched Ethereum NFTs with the auction house Sotheby's.
"It's a shame most people commenting negatives takes here won't have taken the time to learn about the useful applications and problems the tech is solving/has the potential to solve," wrote Betty, the pseudonymous co-founder of Deadfellaz, an Ethereum NFT project.
Buy and Sell NFTs for a Profit
You can grow your crypto earnings by buying cheap NFTs and selling them for a profit. NFTCrypto.io has made this even easier for you via their NFT trading signal system. They find profitable flips in the NFT market and share the signal with you in real-time. Join NFT Signals now and become a successful NFT trader. The platform users have so far earned a total group profit of over $950M.