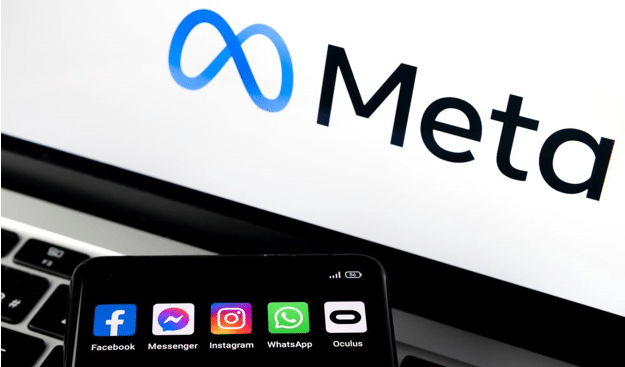 Meta has decided to quit support for Facebook and Instagram NFTs less than a year after it started rolling out features supporting digital collectibles.
The news was announced by Stephane Kasriel, the commerce and fintech lead at Meta, on Monday via Twitter. Kasriel stated that Meta will redirect its resources to other products.
"Some product news: across the company, we're looking closely at what we prioritize to increase our focus. We're winding down digital collectibles (NFTs) for now to focus on other ways to support creators, people, and businesses," Kasriel tweeted.

Kasriel added that Meta takes pride in the relationships it has established in the NFT sector, and the company looks forward to supporting NFT creators who use Facebook and Instagram to market their work.
NFT integration seems a casualty of CEO Mark Zuckerberg's move to make 2023 the "year of efficiency" along with the Reels Play bonus program. The decision to wind up support for NFTs comes after the closure of Meta's Novi digital wallet and Meta-backed cryptocurrency Diem last year.
Kasriel added that Meta will continue prioritizing ways for users to "connect with their fans and monetize" and focus on tools like building payment rails on the platform via messaging apps and monetizing reels. The short-form videos have become so popular on Facebook and Instagram.
"Let me be clear: creating opportunities for creators and businesses to connect with their fans and monetize remains a priority, and we're going to focus on areas where we can make an impact at scale, such as messaging and monetization apps for Reels," Kasriel added.
Kasriel mentioned Meta Pay, the payment platform of the firm. Trademark filings from May indicate that the payment platform could soon support crypto.
Meta Continues with Web3 Adoption
As Meta scrambles to achieve its Metaverse dreams, the company has been reducing costs across the board. Last year, Reality Labs, the Meta department that builds Augmented Reality (AR) and Virtual Reality (VR) products, lost $13.7 billion. In November last year, Meta laid off 11,000 workers, or about 13% of its global workforce, the largest layoff since the company was started.
Crypto Twitter Community Reacts to Meta's Announcement
The crypto community was not happy about the announcement. Allen Hena, a co-founder of Earth Labs, a Web3 company, gave a severe critique, stating that Meta quit supporting the NFT concept after it realized that using crypto networks will prevent it from exploiting creators.
"We get it, you realized that using public crypto networks means you can't exploit creators, people, and businesses in the same way you have been," Hena tweeted.

Some NFT enthusiasts demanded Meta explain why a company that was supposed to be long-term-minded was short-term-minded. A Twitter user going by the name "Marc C00lcer (33.3%)" tweeted:
"Would love some transparency as to why this decision was made. Seems short-sighted for a company that's supposed to be thinking long-term. Very disappointing to see Meta fall behind the times.
Facebook is outdated and Instagram is set on the same course. Hope you decide to change that."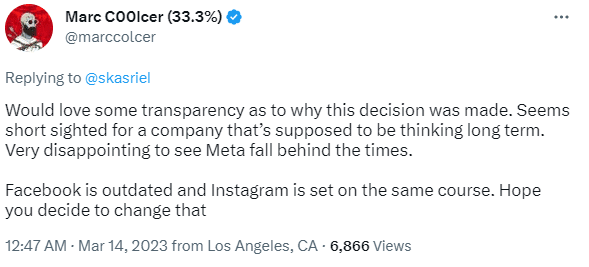 Meta started testing out NFTs in early 2022. The move allowed NFT creators to showcase their work to a wider audience.
Buy and Sell NFTs for a Profit
You can grow your crypto earnings by buying cheap NFTs and selling them for a profit. NFTCrypto.io has made this even easier for you via their NFT trading signal system. They find profitable flips in the NFT market and share the signal with you in real-time. Join NFT Signals now and become a successful NFT trader. The platform users have so far earned a total group profit of over $1 Billion.