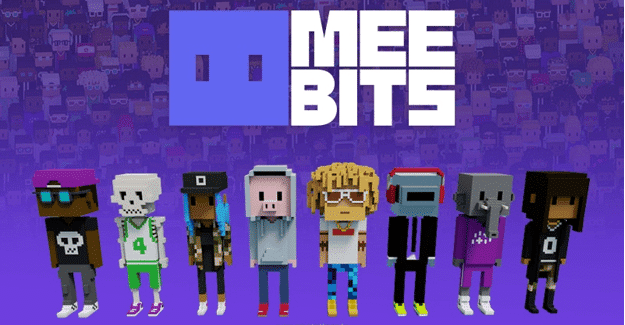 The price floors of the Bored Ape Yacht Club (BAYC) and the CryptoPunks NFT projects have dropped slightly in the last 24 hours. At the time of writing, NFT Price Floor data showed that the Bored Ape Yacht Club NFTs had a price floor of 66.87 ETH after dropping by -1.65% in the last 24 hours. The CryptoPunks had a price floor of 65.49 ETH after dropping by -0.68% in the last 24 hours.
The price floor of Meebits has risen by 4.73% in the last 24 hours, hitting 2.88 ETH.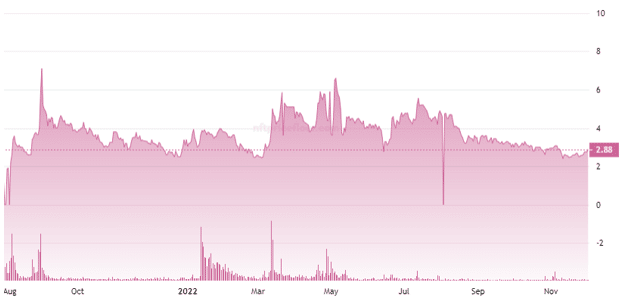 The collection has made 5 sales in the last 24 hours, generating a trading volume of 14.439 ETH. Meebits has a 7D average sale price of 3.102 ETH and a 7D highest sale price of 8.599 ETH. The collection has a 7D lowest sale price of 2.3923 ETH. Meebits is currently ranked #16 in the NFT price floor with a floor cap of 57,600 ETH. The collection has a maximum supply of 20,000 tokens with a listed ratio of 6.05%.
What are Meebits?
Meebits is an NFT collection created by Larva Labs and launched on 5-3-2021. However, the NFT project was later acquired by the famous Yuga Labs, and it's now part of the Yuga Labs' general collections. The collection comprises 20,000 unique digital items stored on the Ethereum blockchain. It is categorized as a profile picture (PFP) NFT project because its NFTs can be used as avatars on social media platforms such as Twitter and Instagram.
The Meebits avatars are simply 3D characters displayed in vowels. These Meebits are divided into 18,881 humans, 711 pigs, 256 elephants, 72 robots, 57 skeletons, 18 visitors, and 5 dissected (humans with no skins). Visually, the Meebits look like characters used in games such as Minecraft and Roblox.
The Meebits look very different from each other but they share one thing, they are expensive. The Meebits with rarer traits are more expensive than others. The Meebit #6337, which is a 3D skeleton in a suit generated algorithmically, was sold for about half a million dollars at a Chritie's auction in September 2021.
The 3D NFTs are traded as Ethereum ERC-721 tokens on proprietary NFT marketplaces at no fee, but they can also be traded on any Ethereum-based NFT marketplace such as OpenSea.
Yugas Labs, the company behind the Bored Ape Yacht Club NFT project, bought the intellectual property rights for Meebits and CryptoPunks in March 2022 from their creator, Larva Labs.
Make Money with NFTs
The Meebits signal had been identified by NFT Signals, an NFT trading signal system developed by NFTCrypto.io. Traders who traded in the direction of the signal have netted a healthy profit. They provide a minimum of 5 signals a week for long and short NFT trading positions. Click here to subscribe and start receiving NFT trading signals now. The platform users have so far earned a total group profit of over $270K.