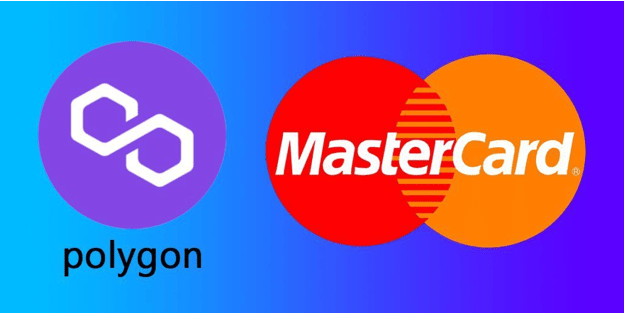 Mastercard, the financial giant, has joined hands with Polygon (MATIC) to launch the Mastercard Accelerator Program which is set to benefit upcoming artists. This was announced over the weekend during the Consumer Electronics Show 2023 held in Las Vegas, Nevada. The Artist Accelerator invites music lovers to join the program together with their favorite artists. Mastercard plans to launch the program in spring 2023 alongside a list of gigs in the metaverse.
"#Mastercard Artist Accelerator will give aspiring artists an opportunity to get promoted in the music industry using Web3 tools after joining the incubator, artists will be able to create NFTs, present themselves in virtual worlds, and create communities pic.twitter.com/qs7FEraLHu
— META EARN (@metaearn_crypto) January 9, 2023"
Program to Empower Artists
Five upcoming artists have been selected to take part in the Mastercard Accelerator Program. The winners can test Web3 tools and take their music careers to the next level. Upcoming artists will be able to mint their own music NFTs and make money selling them to their fans. Since NFTs are used as intellectual property in the music industry, musicians will sell their songs without paying a fee to a middleman distribution service or a major label.
Polygon Studios CEO, Ryan Watts, expressed his happiness in providing an opportunity to upcoming artists seeking to boost their music careers using blockchain technology.
"Web3 has the potential to empower a new type of artist that can grow a fanbase, make a living, and introduce novel mediums for self-expression and connection on their terms," Watts said.
The traditional music industry hasn't been favorable to artists. It denies them direct access and connection with their customers as the artists rely on middlemen to make sales. They also get unfair royalties from music streaming services. The blockchain-based decentralization is expected to solve these challenges belittling the music industry.
Polygon (MATIC) Price Jumps Amid the Partnership News
The price of MATIC, the native token of the Polygon blockchain, spiked by 6.8% following the partnership news with Mastercard. At the time of writing, the coin had a price of $0.8402 according to CoinMarketCap.
MATIC was designed to be the scaling solution for Ethereum, and it is leading in retail adoption. It recently entered deals with Coca-Cola, Starbucks, and Disney. Polygon's many partners are a clear indication that retail partners trust it.
Although MATIC had a relatively successful year, the coin lost about 56.5% of its market value due to the ongoing crypto winter.
Buy and Sell NFTs for a Profit
You can grow your crypto earnings by buying cheap NFTs and selling them for a profit. NFTCrypto.io has made this even easier for you via their NFT trading signal system. They find profitable flips in the NFT market and share the signal with you in real time. Join NFT Signals now and become a successful NFT trader. The platform users have so far earned a total group profit of over $700M.