The HEXGO NFT collection has seen an explosion in sales in the last 30 days. Data obtained from OpenSea shows that the collection sales have surged by 8827% in the last 24 hours and by 2223% in the last 7 days. The collection sales have increased by 565% in the last 30 days. At the time of writing, the HEXGO NFT collection had a floor price of 0.099 ETH.
What is the HEXGO NFT Collection?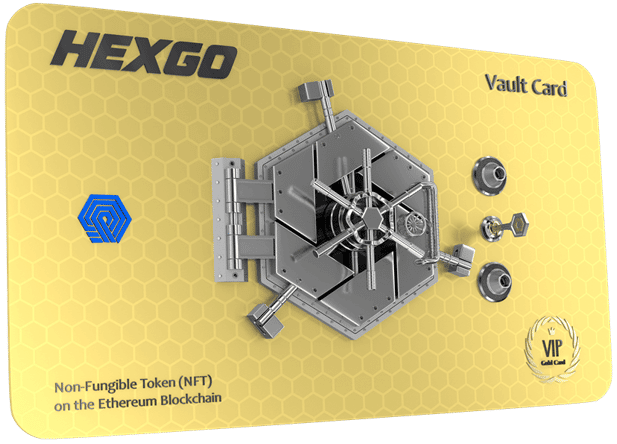 HEXGO is more than an NFT project, viewing itself as a web3 solution that is set to change how the NFT community is viewed. It introduces a different perspective to disrupt the status quo. The collection has a vision that offers longevity and non-stop action.
HEXGO has more than 50 staff members, and this makes it a fast-growing company. They are a registered business with an experienced team of experts, and they provide their users with 100% transparency.
What makes the HEXGO NFT collection more amazing is that the team has announced more than 100 partnerships in the web3 space, which include crypto partners, NFT project partners, and entrepreneurs.
HEXGO Core Utilities
HEXGO has 6 core utilities that make it a hexagon. These include the following:
HEXGO Vault- HEXGO will store hundreds of NFTs which will be given away to the community members. More than 250 OpenSea NFTs are brought weekly from over 100 HEXGO NFT partners. There is also an exciting weekly "crack vault" contest and a monthly "bank heist" contest. 50% of royalties from OpenSea NFTs will go into the vault, and 50% of the mint will go into the bank.
HEXGO Club- Exclusively for VIP members.
HEXGO Rewards- Users get access to coupons, merch, events, discounts, and gifts.
HEXGO Rewards- It is a huge NFT network with more than 100 NFT projects put together.
HEXGO Meta Pass- Grants entrance into the clubhouse and the Meta Savages (MS) Metaverse island.
HEXGO VIP Key- Grants you access to various whitelists where you can find tools, educational materials, and other utilities.
HEXGO NFT Vault Cards
5000 HEXGO NFT cards are on offer for the exclusive collection with 3 levels of rarity, namely the Silver Card, Gold Card, and the Black Card. The Silver Card has 3,700 NFTs (74%), Gold Card 1,250 NFTs (25%), and the ultra-exclusive Black Card has 50 NFTs, which translates to 1% of the entire collection.
Each of the NFTs gives users access to the 6 core features of HEXGO. However, they are different in the number of vault keys that you get. The Silver Card gives you 1 key, Gold 3 keys, and Black 10 keys. Each vault key grants you entry into a competition raffle where you can win NFTs.
The NFT vault cards also grant you access to the HEXGO brand, and as the entire project grows, the value of these cards will increase. HEXGO NFTs reward their holders by granting them access to both virtual and physical store coupons and discounts, giveaways, gift cards, merchandise, and more.