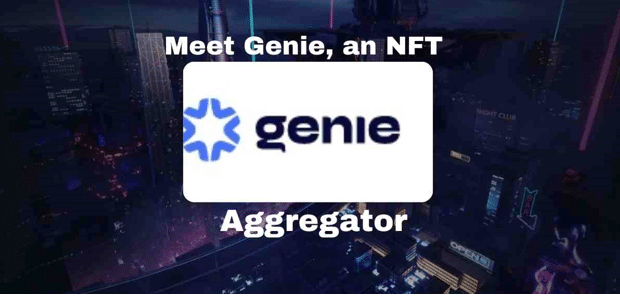 As NFTs continue to rise in popularity, NFT marketplaces will become as common as today's online stores with most collections having their own primary marketplaces. However, user experience will decrease as more marketplaces mean NFT discovery will become difficult. Therefore, NFT collectors will need a one-stop platform that will efficiently meet their needs. Genie NFT is a NFT marketplace aggregator for various platforms that is quickly gaining popularity in the NFT community. It was designed to meet the wishes of anyone who desires to own a unique NFT. In this article, we take a closer look at Genie NFT and how it brings enchantment to NFT collectors.
What is Genie NFT?
Genie is the first NFT marketplace aggregator platform on the Ethereum blockchain. It allows users to buy, sell, and trade NFTs across all major NFT marketplaces in a single transaction. Genie was officially launched in November 2021 and it quickly gained traction within the NFT community to become one of the top NFT marketplaces.
Genie NFT works on multiple layers. First, it provides a creation tool that creatives such as artists and designers can use to create digital art for creating, promoting, and selling NFTs.
Secondly, Genie NFT enables users to create, promote, and sell their own NFTs. It offers an intuitive user interface compatible with MetaMask, enabling users to easily buy NFTs with ETH.
One of the unique features of Genie NFT is that it allows creators to add a wish after creating their NFTs. A buyer can choose to fulfill the wish in exchange for owning the NFT. The wishes can be customized to make them more meaningful and personal.
Genie introduced two revolutionary products, Genie Swap, and Genie List, to change the way users buy and sell NFTs. Let's discuss these two products further.
Genie Swap
Genie Swap is the first NFT marketplace aggregator on Ethereum. It enables Genie users to buy, sell, and trade NFTs across all major NFT marketplaces in a single transaction, whether it's one or many NFTs. It aggregates NFTs from platforms such as OpenSea, Rarible, NFT20, and NFTX.
Genie Swap has gone through intensive private beta testing since its launch. Genie Swap offers the following major benefits:
Access to all major NFT marketplaces in one interface.
Batch buy and sell in a single transaction.
Saving on gas fees because of batch buying and selling.
More efficient routing in buying and selling NFTs.
Genie Swap is a game-changing innovation as it saves NFT collectors from the need to buy each NFT individually, and also saves them from incurring huge gas charges.
Genie List
Genie List is the second product from Genie NFT. It allows its users to list their NFTs for sale in batches. The users can list multiple NFTs on one or more NFT marketplaces simultaneously.
Sellers can also maximize their listing exposure through Meta Listing. This is a groundbreaking feature that enables batch listing across multiple marketplaces. The impact of this is listing exposure which can result in faster sales.
Genie NFT Acquired by Uniswap
In June 2022, Uniswap announced that it had bought the Genie NFT marketplace aggregator for an undisclosed sum. Before this, people knew Uniswap as a decentralized way of swapping a wide variety of tokens. The acquisition of Genie NFT brought NFTs into the mix. The Uniswap team used Genie NFT to build a Uniswap NFT vertical into their platform.
Uniswap integrated NFTs into its products, starting with the Uniswap web app, where you can now buy and sell NFTs across all major marketplaces. Uniswap will also integrate NFTs into its developer APIs and widgets, making Uniswap a comprehensive platform for users and builders in web3.
Benefits of Genie NFT
Genie NFT offers user-friendly features that can give you a seamless and data-driven NFT experience. Below are some of the benefits offered by Genie NFT:
#1: Easily identify overvalued and undervalued NFTs
The NFT Genie platform has partnered with Upshot to show users expert appraisals powered by AI to identify the relative valuation of NFTs with industry-leading accuracy.
#2: Data-driven analytics
Genie NFT lets you view the rarities of NFT collections on the platform, sort NFTs by rarities, and make an informed decision.
For more information about NFT rarity, read this blog.
#3: Batch transactions
One of the challenges with NFT transactions is huge gas fees. Genie NFT facilitates batch NFT buying and selling across marketplaces in a single transaction. This reduces the gas fees by up to 40% and improves the user experience.
#4: Fraud protection
Genies NFT has integrated fraud protection features to help users identify fake NFTs that are listed and prevent them from interacting with malicious smart contracts.
How to Use Genie Swap
You can enjoy all Genie BNFT features on the Uniswap web app. Visit Uniswap's homepage and click the "Launch App" button to open the app's interface. Just like other NFT marketplaces, Genie Swap requires you to first connect your NFT wallet. You can do this by clicking the "Connect" button. It supports various wallets such as Uniswap Wallet, MetaMask, WalletConnect, and Coinbase Wallet.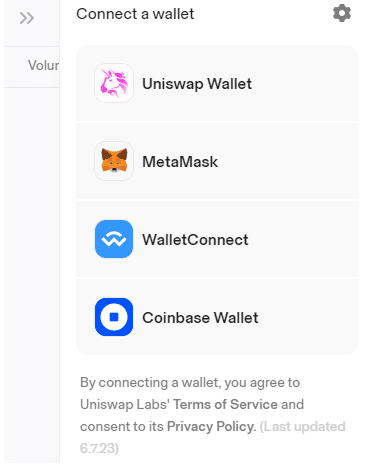 The platform features NFT collections from marketplaces such as OpenSea, Rarible, NFTX, and NFT20.
Unlike other NFT marketplaces, Genie NFT allows you to select multiple NFTs and add them to the bag. This feature simplifies the process of bulk purchases and makes it convenient for buyers to sweep the floor.
After selecting the NFTs that you want to buy, authorize the purchase process in your crypto wallet and the platform will complete the transaction. Your new NFTs will be added to your wallet.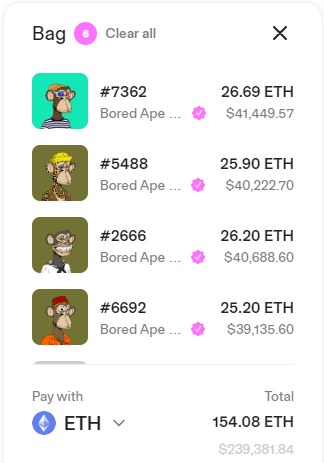 How to use Genie List
Just like Genie Swap, you can access and use Genie List features on Uniswap.
Open the Uniswap web app and select the wallet icon. Choose "View and sell NFTs." You will be presented with the list of NFTs in your wallet. Select the NFTs that you want to sell and choose "List for sale. "
Next, click "Continue" and select the marketplace where you want to list the NFT for sale. You should also select the duration for which you want to list the NFT. The maximum duration is six months and the NFT will be un-listed after the expiry of that period. The platform will prompt you to enter the listing price for the NFTs. Enter the listing price. Once ready, click "Start listing."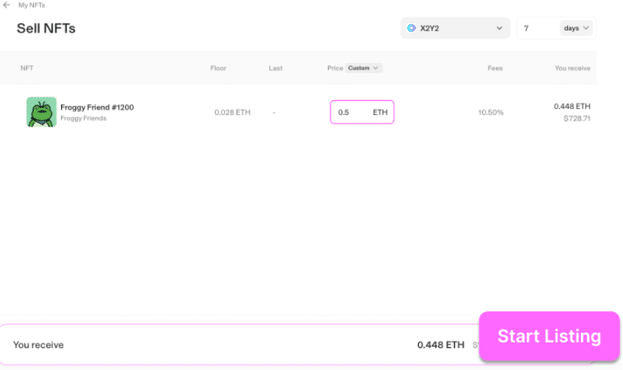 Approve tokens and sign the transactions to complete. Your NFTs will be listed for sale.
Buy and Sell NFTs for a Profit
You can grow your crypto earnings by buying NFTs and selling them for a profit. NFTCrypto.io has made this even easier for you via their NFT signals trading system. They find profitable flips in the NFT market and share the signal with you in real time. Join NFT Signals now and become a successful NFT trader. The platform users have so far earned a total group profit of over $1 Billion.