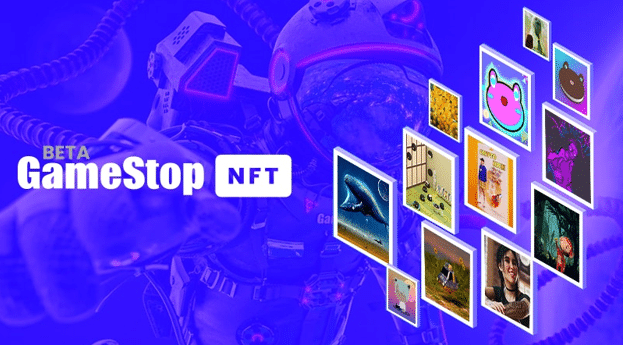 Play-to-Earn (P2E) games are changing the gaming industry. It is now possible for players to earn while playing their favorite games. As the number of P2E games rises, companies and individuals have seen the need for more gaming-focused marketplaces. GameStop, the world's leading video game retailer, launched Gamestop NFT, a gaming-focused NFT marketplace in July 2022.
In this article, we discuss GameStop NFT in detail and how to invest in blockchain gaming.
What is GameStop NFT Marketplace?
GameStop NFT is a digital-art and gaming-focused NFT marketplace. Its beta version was launched in July 2022, recording over $7 million in NFT sales in its first month. GameStop has also built a non-custodial wallet extension for smartphones and Chromium-based web browsers to help users transfer Ethereum-based NFTs and tokens.
GameStop launched the full version of the NFT marketplace in late October 2022, and currently only certified creators can create NFTs on the platform. Every person will be able to use the NFT marketplace for free in the future and it will support NFTs from non-platform origin.
GameStop is the top retailer in the world for video games, gaming products, and electronics. The company sells products such as PlayStation, Xbox, and Nintendo devices as well as accessories and games. After the change of leadership in 2021, in which the former Amazon executive Matt Furlong was appointed the new CEO, the company decided to change its business model to pursue the expansion of its digital assets and Web3 gaming.
Jump Start your NFTs Success by getting early on game-changing Projects
Join our Discord Channel Today!
How to Buy NFTs on NFT GameStop Marketplace
GameStop NFT provides a user-friendly way of buying NFTs. You should go through the following steps:
Step 1: Connect or create a crypto wallet
GameStop NFT requires you to create a wallet or connect an existing wallet to use the platform. The platform gives you three options when it comes to choosing a crypto wallet, that is, WalletConnect, MetaMask, or GameStop wallet. These options will appear after clicking the "Connect" button at the top-right corner of the homepage.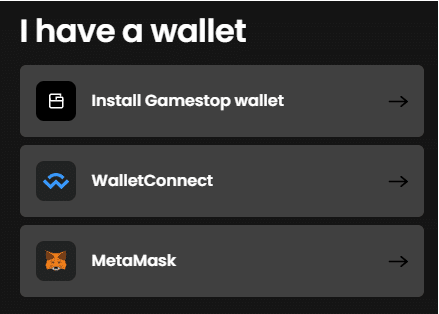 To install the GameStop wallet, click the "Install GameStop wallet" button. Click the "Download Now" button on the new page to download the wallet. Once the download is complete, click "Create New Wallet" and you will be prompted to agree to the terms and conditions. You will also be required to save your 12-word seed phrase, or Secret Recovery Phrase, which will help you to recover your crypto wallet in case you lose your account.
You will also have to set your GameStop wallet password. Once done, connect the wallet to GameStop NFT. The company has stated that it will support more crypto wallet options in the future.
Step 2: Deposit GameStop NFT crypto in your wallet
If your crypto wallet has GameStop NFT crypto, you can skip this step. However, if it's a new wallet, you must fund it with ETH to continue. The funds should be added to the Loopring network to be used.
Click the avatar at the top-right corner and choose "Add funds to L2." You will be given three options to deposit funds to your Loopring account, that is, buy ETH with a card, deposit ETH from another wallet, or request a deposit from another ETH user.
For credit or debit card funds, you can buy ETH via payment services like Wyre or Ramp, and they both charge low transaction fees.
You can also transfer ETH from your connected crypto wallet to the layer 2 network of GameStop NFT. Just click "Deposit ETH from your wallet" and state the amount you want to deposit. You will incur some gas fees for the transaction to complete.
You can also click the "Ask a friend" option to ask your friend to send you ETH on Loopring via a QR code.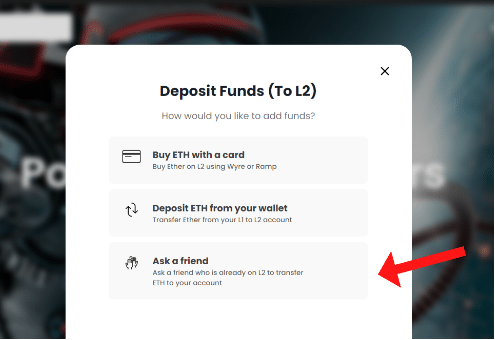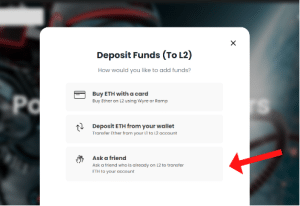 Step 3: Buy GameStop NFT
After completing all the above, you will be ready to buy NFTs on GameStop NFT. You can click "Explore" in the top navigation bar to start searching for the NFTs. This will open the list of NFTs and collections listed by creators on the platform. You can click the "Collections" tab to see the available collections or the "NFTs" tab to see the available NFTs.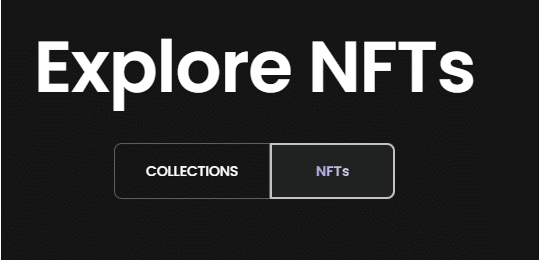 Click the NFT you desire to buy to open its details page. Click the "Buy Now" button to buy the NFT. The checkout window will be opened for you to confirm the transaction. Ensure all details are okay before clicking "Confirm payment."
To see your new NFT GameStop, click your profile at the top-right corner and choose the wallet you used to purchase the NFT. You can list the NFT for sale on GameStop NFT or transfer it to another wallet.
Which GameStop NFT Should I Buy?
GameStop NFT is a relatively new NFT marketplace but it has over 100,000 NFTs spread across over 1,000 collections listed for sale. This means it can be confusing for NFT collectors to choose the best GameStop NFT to buy. However, there are good services that can make this easier for you.
You can use NFT scoring and rarity checker services to check the rarity of an NFT compared to others. The rarity score of an NFT will help you know how valuable an NFT is and predict how investing in the NFT will fare in the future.
How to Create NFTs on GameStop NFT Marketplace
Currently, GameStop NFT allows NFT creators to access the NFT marketplace via an invite-only process. However, if you are interested in joining the platform as a creator, you can apply here. Once accepted, you can create your NFT GameStop by following these steps:
Step 1: Connect your wallet
Click "Connect" to connect your crypto wallet to the GameStop NFT marketplace. Click the "Create" button to start creating your NFT.
Step 2: Create a new collection
To mint a new token, there must be an existing collection. Click the "+" icon to Create a New Collection. Fill in the details of the collection including the title, a thumbnail, and other details. Note that these details will be editable even after minting the collection.
Step 3: Add metadata
Metadata is the information that will come with the NFT. It refers to the description, traits, and files that will come with the NFT. This is the right time to add this to your NFT. You can also specify the number of editions that you want to mint.
Jump Start your NFTs Success by getting early on game-changing Projects
Join our Discord Channel Today!
Step 4: Wait for approval
Once you click save, wait for GameStop NFT moderators to review your submission. If accepted, you will see a preview and the collection will be ready to mint.
Step 5: Mint the Collection
After drafting the collection, click the "Mint" button. You will see the transaction fees you will incur to mint the collection. Once approved, sign the transaction. Stay on the page until minting completes.
Step 6: Set Pricing
At this point, your collections can be found in your wallet and profile page under the "Collections" tab. You can set the pricing for the collection. After pricing the collection, you can list it for sale on the GameStop NFT marketplace, transfer it, or withdraw it to Layer 1. To withdraw the collection to Lay 1, simply its details page and click the "Manage NFT" button.
For more details on how to price your NFT correctly and make a profit, read our blog on how to price your NFT and boost your profit.
Step 7: Edit Banners
It is possible to edit the banner and thumbnail assets of your collection. Open the collection's detail page and click "Edit collection." You will be able to update the Description, Assets, and links of the collection.
You can finally click the "Save Changes" button to have the collection finally listed on the GameStop NFT marketplace. It's worth noting that after minting an NFT on GameStop, you cannot edit its title, description, thumbnail, or any metadata. This also applies to all digital assets on the blockchain.
What is the Future of NFT GameStop?
The GameStop NFT marketplace recorded a trading volume of over $7 million in the first week of its public beta. GameStop NFT is a good destination for those in the gaming industry and it will reap big from the expanding industry. The platform also announced its partnership with Immutable X and its expansion into NFTs and metaverses in the future.
In December last year, GameStop NFT stated that its venture into Web3 was not as fruitful as it expected. Matt Furlong, the company's CEO announced that the firm "will not risk meaningful stockholder capital in this space." He also announced that the firm had cut back on staff to reduce spending.
As for the future of the GameStop NFT marketplace, we will have to see. While it's still running, will the company ever get its marketplace out of beta?
Buy and Sell NFTs for a Profit
You can grow your crypto earnings by buying cheap NFTs and selling them for a profit. NFTCrypto.io has made this even easier for you via their NFT trading signal system. They find profitable flips in the NFT market and share the signal with you in real-time. Join NFT Signals now and become a successful NFT trader. The platform users have so far earned a total group profit of over $1 Billion.