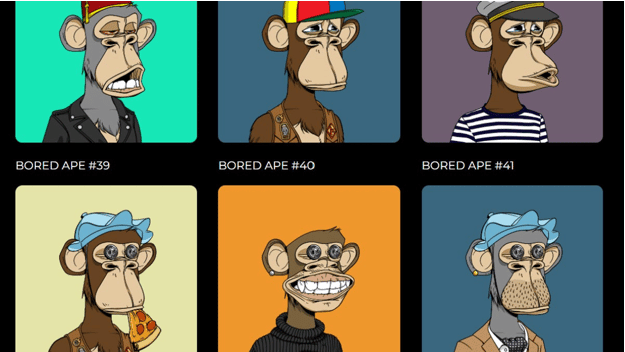 As Sam Bankman-Fried's crypto empire faces a liquidation crisis, one of the possible sources of income is a set of NFTs owned by Alameda Research. The NFTs are worth millions of dollars.
The 92-NFT collection comprises 31 rare NFTs obtained from the famous Bored Ape Yacht Club (BAYC) collection and 26 other NFTs obtained from Otherdeed for Otherside. Both NFT projects were created by Yuga Labs, a popular company in the NFT space.
FTX Ventures, the VC wing of the crypto empire, was a top investor in the Yuga Lab's $450 million funding round held last March. A representative from the firm stated that Alameda Research, the financial sibling of FTX manages the wallet, and has traded Bored Apes at some point.
The value of the collection is between 4,000 and 5,000 ETH (which is about $4.7 to $5.8 million). This is according to Ivan Yakovenko, the founder of DeepNFTValue, an NFT valuation site.
The situation can be likened to the Three Arrows Capital blowup of last year that left the company's multimillion-dollar "Starry Night" NFT collection at risk of liquidation. So far, no NFT from the collection has been auctioned, but the whole collection was transferred to a safehouse wallet in October.
The Alameda wallet's rarest collectibles feature three Bored Apes with gold fur among other NFTs. This trait attracts a floor price of 1,000 ETH. The last Bored Ape with gold fur to be sold attracted a price of 800 ETH. However, during liquidation, Yakovenko estimates that such a gold fur NFT would attract a price of 500 ETH.
The collection also features four Bored Apes with "trippy fur," a trait that attracts a floor price of 599 ETH according to OpenSea.
Etherscan shows that the most recent Bored Ape activity for the wallet was three months ago.