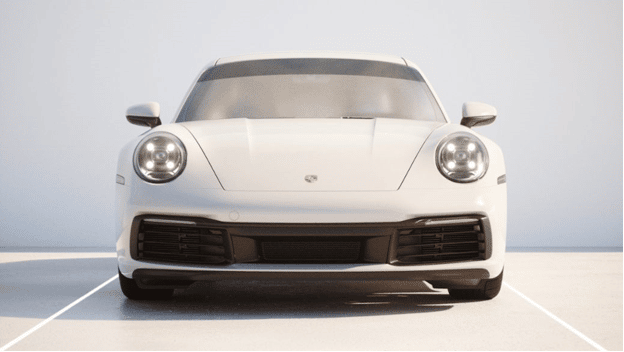 Over the last two years, top brands in the world have started to embrace NFTs (Non-Fungible Tokens). In July 2021, Coca-Cola, a popular brand globally, minted and sold NFTs to benefit Special Olympics International. Some months later, Nike launched its Cryptokicks collection, selling a single NFT sneaker for over $130,000. Gucci has also experimented with Web3 severally, with drops such as film, sculpture, fashion, and more.
Porsche is now making a move in the same direction.
Porsche, which manufactures luxury sports cars, has announced its official entrance into Web3 and crafted its initial plans for its future in the decentralized world.
Porsche's NFTs might go fast
Porsche plans to launch a 7,500-piece NFT collection based on the Porsche 911 as its first Web3 project. The NFTs are set to be released on January 23 and the pieces will be created by Hamburg designer Patrick Vogel, a 3D artist.
After buying an NFT, the holder will help to shape how their NFT will be designed. Thus, each older will be able to choose a path for their NFT: Lifestyle, Performance, or Heritage. Each path implements a specific aspect of Porsche's premium brand identity and it will determine the character and the overall design of the NFT. In the next months, Vogel will use the user input derived from the first sale to create each NFT in the form of a special 3D asset in Unreal Engine 5.
The goal of Porsche is to use the new virtual brand presentation to expand the appeal of its sports cars to include coveted artifacts in the digital world. Other than being able to shape the aesthetics of the NFTs, the holders will be granted exclusive access to experiences in both the virtual and real worlds.
The NFT collection is just the beginning of Porsche's Web3 plans. "We've made our commitment for the long haul, and our Web3 team has every freedom to develop innovations in this dimension as well," said Lutz Meschke, the deputy chairman and a member of the executive board for finance and IT at Porsche.
Porsche's Web3 Future
Other than the January NFT drop, Porsche is planning to integrate blockchain technologies into its current and future processes. Its innovation management teams seek to move the supply chain and purchasing experience into Web3. They are also exploring vehicle and sustainability issues.
To spread the word about its NFT launch and dig deeper into its Web3 efforts, Porsche will host a panel today at nft now and Mana Common's The Gateway: A Web3 Metropolis, a festival that will run for five days during Art Basel Miami. The Porsche team members will be joined by Vexx, a visual artist, to debate their entry into Web3.
Porsche is also expected to launch an exclusive art installation during Art Basel Miami 2022. The installation will mark the official debut of the campaign in the US.
Flip NFTs and Make a Profit
Flipping NFTs is a profitable venture. Are you stuck on where to start? Worry no more as NFTCrypto.io has made flipping NFTs easier for both beginners and experienced traders by developing an NFT trading signal system. They provide a minimum of 5 signals a week for long and short NFT trading positions. Click here to subscribe and start receiving NFT trading signals now. The platform users have so far earned a total group profit of over $270K.