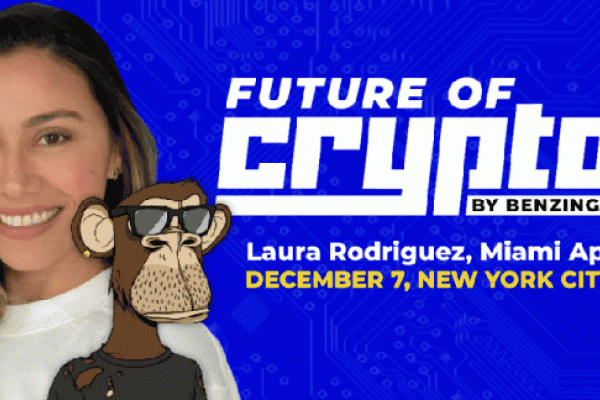 Laura Rodriguez joined the Bored Ape Yacht Club community more than a year ago and she has become a very popular Bored Ape holder and a Web3 community builder. She will be a featured panelist at Benzinga's Future of Crypto event to be held in New York on December 7.
Rodriguez, who is popularly known as the Miami Ape or Laura Rod has been quoted saying that her journey with cryptocurrency started when she was finding ways to invest.
"I started learnings how to invest in crypto," Rodriguez said. "Learned about the blockchain, that intrigued me."
Rodriguez states that she was introduced to NFTs (Non-Fungible Tokens) by her boyfriend (now her business partner), but not without initial skepticism.
"I was very hesitant in the beginning."
Rodriguez recalls asking, "wait, we're gonna buy jpegs?"
Rodriguez later saw the value of NFTs and started investing in and researching NFT projects and communities.
"Bored Ape Yacht Club was one of the first products that were my introduction to a meaningful community," Rodriguez states.
Rodriguez later chose to buy a Bored Ape instead of minting it, and she terms this as a "conscious purchase" that had been "thought out."
"The community was pushing the brand forward."
Rodriguez has been an active member of the Bored Ape Yacht Club since purchasing her Bored Ape NFT. She was one of the 7 Bored Ape holders chosen as members of the Bored Ape Community Council. Rodriguez described her selection to the council as absolute honor. Rodriguez stated that she was not aware of why she was on call when she was informed that she will be a member of the council. Rodriguez said she feels a sense of pride and responsibility for being selected to be a member of the council.
Rodriguez has managed to build a company and brand around the Bored Ape #9300 and given it the name The Miami Ape.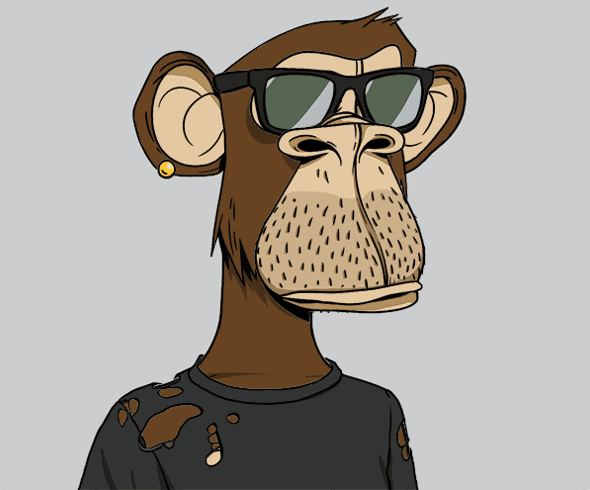 "Owning a Bored Ape opened up a lot of partnership opportunities," she said. Rodriguez has stated that buying a Bored Ape NFT and starting her own company centered around it has empowered her to do the things she loves. These include giving advice about NFT projects, leading a podcast, and being a Twitter Spaces host. Rodriguez does social media interviews and sessions in both English and Spanish to bridge the gap and allow the underrepresented groups an opportunity to participate in Web3.
Rodriguez has attended several NFT events in the last year, including events for popular NFT projects like the Bored Ape Yacht Club, World of Men, and Doodles, NFT projects for which she is a member.
Rodriguez will be a panelist in the upcoming Benzinga's Future of Crypto event and she will speak in a panelist called "Ape Talk." Together with other Bored Ape holders, Rodriguez will talk about how buying a Bored Ape NFT has helped them venture into NFTs full-time and granted them access to other Web3 opportunities.