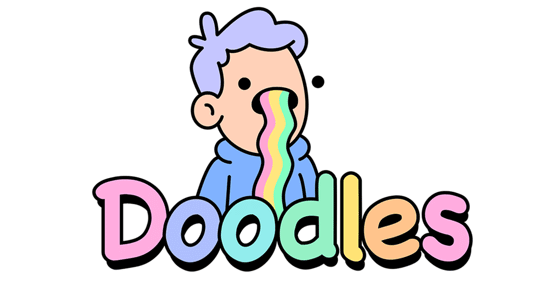 Doodles NFT project has a price floor of 6.59 ETH and a 24-hour trading volume of 107.38 ETH from 15 sales. The price floor of Doodles has risen by 3.29% in the last 24 hours. The collection has a 7D average sale price of 6.2967 ETH and a 7D highest sale price of 12.00 ETH. The 7D lowest sale price for the project is 0.123 ETH. Doodles NFT is currently ranked #13 in NFT Price Floor and has a floor cap of 65,900 ETH. The listed ratio of Doodles is 4.89% with a maximum supply of 10,000.
This comes at a time when the price of CryptoPunks, a popular NFT avatar collection, has recorded a drop in the price floor. At the time of writing, CryptoPunks had a price floor of 61.99 ETH, having dropped by -2.3% within 24 hours. The popular Bored Ape Yacht Club NFTs have recorded an increase in price floor. At the time of writing, NFT Price Floor data shows that the NFTs had a price floor of 57.50 ETH having risen by 0.88% in the last 24 hours. This shows that CryptoPunks is still ahead of Bored Ape Yacht Club (BAYC) in terms of the price floor. The two projects are owned by the famous Yuga Labs.
What are Doodles?
Doodles is an NFT collection created by Doodles LLC and released on 10-17-2021. The NFT project comprises a collection of 10,000 unique digital items stored on the Ethereum blockchain. The Doodles project is categorized as an avatar or profile picture (PFP) NFT project.
The project comprises creatures such as humans, apes, pickles, aliens, sentient flames, skeletons, and others. Just like other avatar NFT collections, the Doodles NFTs vary in terms of rarity depending on their traits.
Doodles NFT project was launched at 0.123 ETH per mint. Many NFT collectors considered the mint price to be high, but Doodles intended to have an initial treasure of about 420 ETH.
Doodle NFT owners are allowed to air their views on how to run the ecosystem. Most of the decisions are about how to run the DoodleBank, and 1 Doodle = 1 vote.
The NFT owners have also voted on proposals about Doodle live events, Doodles team scaling, funding a 3D Doodles project, and more. The NFT holders are also allowed to give their opinions about proposals on Doodles Discord and Doodles Forum. However, as the Doodles NFT project matures, proposals have become less frequent and initiatives have become common as the team focuses on the success of the brand.