The floor price of the DoDoor NFTs is currently 0.36 ETH. This is according to data obtained from OpenSea, the largest NFT marketplace in terms of the number of listed NFT items. OpenSea is also considered the easiest marketplace for minting and listing NFTs, hence, it is considered the best NFT marketplace for NFT beginners.

There are 380 owners with the NFT's total volume being 1213. 38% of these NFT owners are unique. 13% of the NFTs are listed for sale and the best offer received so far is 0.251 ETH.
What is Dodoor NFT?
DoDoor is an NFT collection that comprises 1,000 bird NFTs created by Unlimited Dimensions and they run on the Ethereum blockchain. Unlimited Dimensions is a group of 18 artists whose goal is to create a shelter for all species on the blockchain, protecting them from being poached. Ethereum is the most popular blockchain for NFTs. NFTs were founded on the Ethereum blockchain, and that is why most NFTs run on the network. However, minting and trading of NFTs on other blockchains other than Ethereum is common today. Some of the best alternatives to the Ethereum blockchain are Polygon and Solana.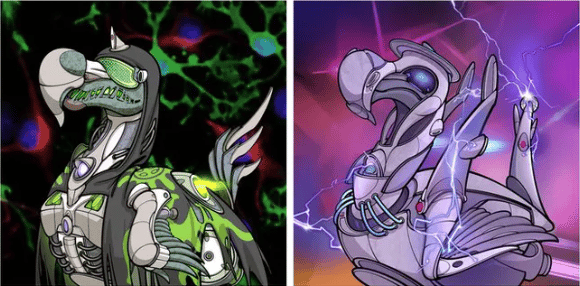 The quirky cartoon birds fly in the UDverse, which is considered a shelter for the species as it shelters them from being poached. All the DoDoor birds have the same dream-flying:
Let's make the dream come true together.
A percentage of the funds generated from the DoDoor NFT project was donated to the World Society for the Protection of Animals (WSPA). DoDoor NFT holders were allowed to mint the second project from the team for free.
Currently, the development team is working on another project named a game-fi DoDoor MEMO game. DoDoor NFT holders will be granted access to this project and they will be able to win NFTs in this project.
Currently, 353 owners have at least one DoDoor NFT in their digital wallets.
So, what is the most expensive DoDoor NFT ever sold? DoDoor #31 is the most expensive DoDoor NFT ever sold. The NFT attracted a price of $25.9k. This happened in the last 23 hours, that is, on October 12, 2022. The cheapest DoDoor NFT in the last 30 days was sold for a price of $363. About 1,479 DoDoor NFTs have been sold in the last 30 days.