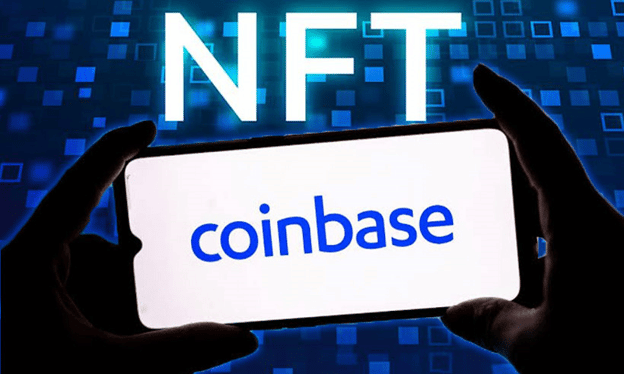 Coinbase, the second largest centralized crypto exchange in the world, has addressed rumors of an alleged incoming shutdown of its NFT marketplace.
Coinbase announced on Twitter that it is not planning to shut down its NFT marketplace but it is "pausing artist drops" to "focus on other features and tools that creators have asked for."
"We recently shared that we are pausing creator Drops on the NFT marketplace to focus on other features and tools that creators have asked for. To be clear: We are not shutting down the Coinbase NFT marketplace," Coinbase wrote on Twitter.
"Rest assured, our mission for Coinbase NFT hasn't changed and we remain optimistic about our future as we continue building. We're excited to find more opportunities to work with creators in the future," they said.
The clarification by Coinbase comes after Jessica Yatrofsky, an artist, announced on Twitter that her new NFT collection will not be launched on the Coinbase NFT marketplace because the company is planning to shut down the marketplace this February.
Although Coinbase NFT will continue to operate, a shutdown of its NFT marketplace would not have been a surprise to many people in the NFT space considering the low volume of sales on the platform compared to other NFT marketplaces.
Coinbase NFT Records Tiny Volumes
The Coinbase NFT marketplace has struggled to gain traction since the launch of the platform about a year ago. The marketplace has generated a volume of $7.3 million for the nine months it has existed.
The recent numbers have gone even much lower. For instance, Coinbase NFT has a 7-day volume of $1,660 and a 24-hour volume of $109. This is too low compared to OpenSea, the largest NFT marketplace and one of the competitors to Coinbase, which has recorded a volume of $13 million traded in Ethereum.
The struggle by Coinbase to attract users is related to the exit of Surojit Chatterjee, its chief product officer, from the company. Chatterjee was hired by Coinbase from Google for a $646 million compensation package but left the company 6 months after the launch of the marketplace.
Since the exit of Chatterjee, Coinbase NFT has recorded very little sales volume. However, as NFT activity seems to be slowly returning, the Coinbase NFT marketplace may see increased activity.
During the launch of Coinbase NFT, it was described as the next big thing, but it has not lived up to the hype. Coinbase has found it difficult to compete with OpenSea despite the many resources it has.
Buy and Sell NFTs for a Profit
You can grow your crypto earnings by buying cheap NFTs and selling them for a profit. NFTCrypto.io has made this even easier for you via their NFT trading signal system. They find profitable flips in the NFT market and share the signal with you in real-time. Join NFT Signals now and become a successful NFT trader. The platform users have so far earned a total group profit of over $1 Billion.