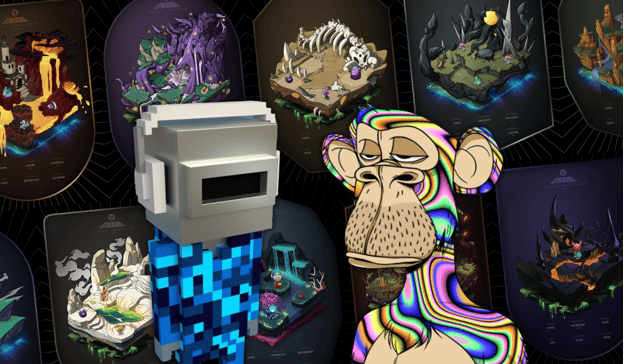 NFTs (Non-Fungible Tokens) from Otherdeed, Bored Ape Yacht Club's metaverse project are plunging very fast, but it is not clear why. The floor price for the NFT, which is the minimum price one is required to pay to enter into an NFT collection, has dropped by 17% in the last 7 days. This is according to data obtained from OpenSea, the leading NFT marketplace. Although the number of sales has increased, sellers have pushed the NFT collection below 1.65 ETH for the first time. At the time of writing, the floor price of Otherdeed was 1.38 ETH with the best offer price of 1.287 ETH. The NFTs are owned by 33,907 owners, 34% of them being unique.

When Yugas Labs, the Bored Ape Yacht Club (BAYC) creator, launched the metaverse project earlier this year, they were selling land rights as NFTs for $7,000 each, and buyers had to part with thousands of dollars more in gas fees. Now, with the excitement in the cryptocurrency markets draining, the NFTs are fetching about 1.38 ETH, which is roughly $1,800 at the current market prices. Before the current crash, Otherdeed NFTs had maintained a floor price of above 1.65 ETH for the last three weeks.
Otherdeed is built on Otherside, an interoperable, gamified, metaverse that is currently under development. The Otherdeed NFTs allows you to create and collect resources in the metaverse and make yourself a home. Thus, the Otherside metaverse will be exactly what you make it, and Otherdeed will be the key.
Otherdeed will allow you to claim a plot of land within the metaverse once Otherside is launched.
A total of 200,000 Otherdeeds will be created. The first 100,000 of these were launched in April. The other 100,000 will be used to reward the current Otherdeed holders and contribute to the development and growth of the NFT project.
Bored Ape and Mutant holders can claim their Otherdeeds. Other Adventurers are required to buy Otherdeed with ApeCoin.