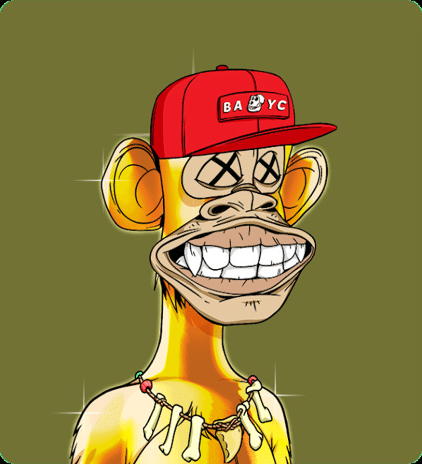 Bored Ape Yacht Club Creator Yuga Labs launched the minting of its newest NFT collection, HV-MTL, on Wednesday through a process known as "summoning" in which Sewer Pass NFT owners can burn their NFTs in exchange for robots described as Mechs.
The HV-MTL (Heavy Metal) NFT collection comprises 30,000 "Evo-1" Mechs that are generated from a "Power Source" when Sewer Pass NFTs are burned. The HV-MTL NFTs will grant their owners access to future content and the next phase of its skill-based Dookey Dash online game.
Announcing the start of the "summoning" process, Bored Ape Yacht Club posted the following on Twitter on Thursday:
"The Summoning has begun. Eligible Sewer Pass holders can now head to http://mdvmm.xyz/summoning to burn their pass and summon a Power Source. More details of what to expect are below."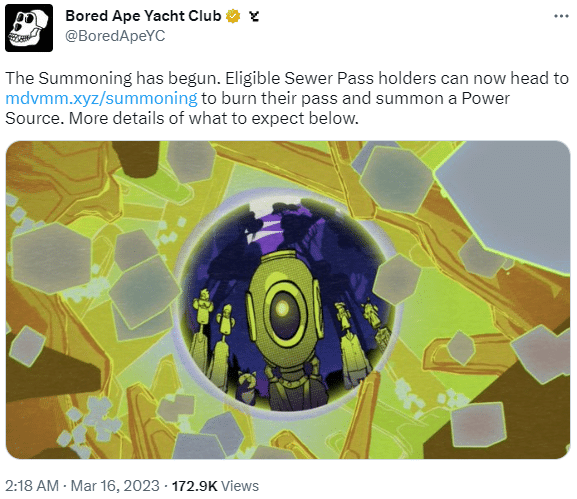 The floor price of HV-MTL NFTs rose to 2.7 ETH, or about $4,445, on Wednesday. The collection also crossed 2,588 ETH, or about $4.3 million, on the secondary market. However, the floor price of the collection has since dropped slightly. At the time of writing, OpenSea data showed that it had a floor price of 2.3 ETH.
Dookey Dash was an "endless runner" game that challenges players to progress as far as they can through a virtual sewer system, picking up items while avoiding hitting obstacles.
The NFT racing Dookey Dash game ended last month, with esports star Kyle "Mongraal" Jackson winning the inaugural race.
More than 25,000 players participated in the race that used Sewer Passes, unique digital collectibles owned by Bored Ape Yacht Club members, as fuel. The Sewer Passes will now become mechanized companions to the bored ape owners.
Some collectors raised concerns about issues with the HV-MTL metadata and missing "companion" traits. Responding to complaints, Yuga Labs stated that they were investigating and that in the meanwhile, "the trait has been removed from the collection for now and we will push a metadata update when this is resolved."
The issue was resolved after about four hours.
"We've resolved the issue of the Companion trait not showing correctly on HV-MTL Power Sources. The metadata has been updated and the trait has been re-added to the collection."

For a long, Yuga Labs has been associated with the Ethereum ecosystem and NFTs, but the company expanded last month after it launched a new NFT collection, TwelveFold, on the Bitcoin blockchain, which yielded $16.5 million within 24 hours.
Buy and Sell NFTs for a Profit
You can grow your crypto earnings by buying cheap NFTs and selling them for a profit. NFTCrypto.io has made this even easier for you via their NFT trading signal system. They find profitable flips in the NFT market and share the signal with you in real-time. Join NFT Signals now and become a successful NFT trader. The platform users have so far earned a total group profit of over $1 Billion.