The Bored Ape Yacht Club (BAYC) is a community of holders of the ape and mutant-themed NFT collections that run on the Ethereum blockchain. They are commonly known as Bored Apes, and they have a maximum supply of 10,000.
Bored Ape #5794 was sold for just 96.00 ETH, or (CRYPTO: ETH) ($135,581). The value of the Bored Apes is determined by their characteristics, with the crown, laser eyes, and golden fur being the most coveted traits.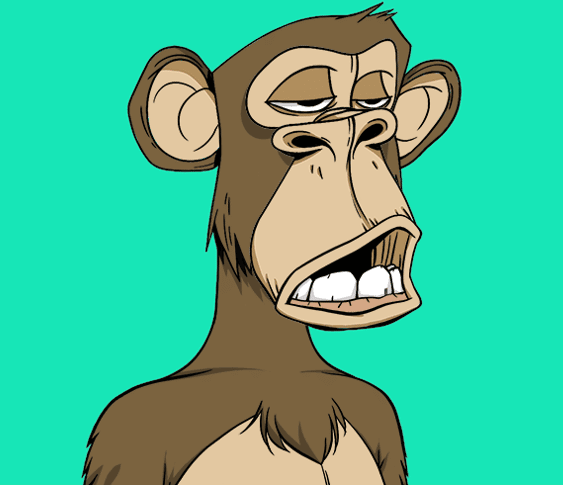 Here are the traits of Bored Ape #5794 and the number of other Bored Apes with the same traits:
Background: Aquamarine (1,266 Bored Apes)
Fur: Brown (1,370 Bored Apes)
Eyes: Bored (1,714 Bored Apes)
Mouth: Dumbfounded (505 Bored Apes)
Bored Apes make the ultimate store of culture in the NFT industry. The Bored Ape Yacht Club gained so much popularity in 2021, and notable celebrities in the world are now using them as their profile pictures on social media platforms such as Twitter and Instagram. With the popularity of the metaverse, which is a virtual world in which users interact using their avatars, the demand for rare avatar-based NFTs is increasing.
Being an owner of a Bored Ape will give you access to the Bored Ape Yacht Club. Other than using your Bored Ape as a Twitter profile picture, you will enjoy many benefits from being a member of BAYC. The Bored Ape Yacht Club organizes exclusive parties with free private performances from the club's members such as Lil Baby. Other famous BAYC celebrities include Post Malone, Dez Bryant, Stephen Curry, and Jimmy Kimmel.
Yugas Labs, the company behind the Bored Ape Yacht Club, also created another NFT collection going by the name Mutant Ape Yacht Club (MAYC) that grants its members access to the elusive club. The Mutant Apes are created by mutating the Bored Apes, meaning that they inherit the characteristics of the Bored Apes plus their mutated variations.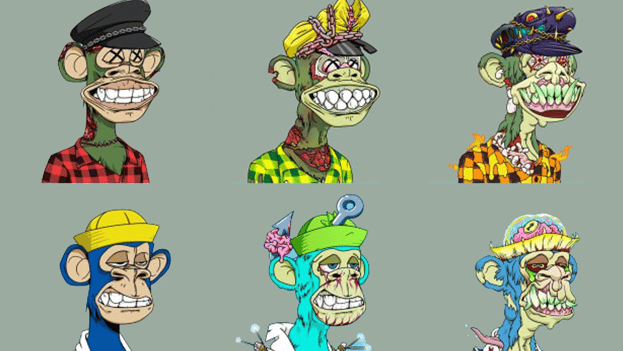 The mutation is done by subjecting the Bored apes to a vial of Serum using smart contracts. Subjecting the Bored Apes to Serum mutates them visually in several ways, including protruding neck growths, deformed teeth, bulging eyes, and dripping skin. Other attributes include a creature worn as a hat and torn shirt.
MAYC has a total supply of 20,000 Mutant Apes but their price has always been lower than that of Bored Apes.