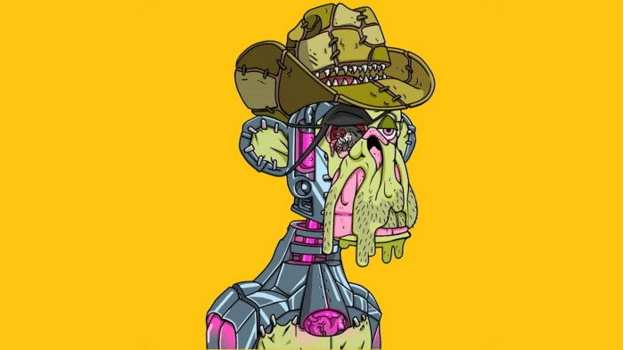 The company behind the Bored Ape Yacht Club (BAYC) NFT tokens has named a new chief executive as it continues with its plans to build a "metaverse" at a time when the ongoing crypto winter has cut the sale of digital assets.
After stepping down as the chief operating officer of Activision Blizzard, a video game giant, Daniel Alegre is set to join Yuga Labs in the first half of 2023. Alegre will replace Nicole Muniz, who will become an adviser and a partner.
Yuga Labs has been at the forefront of the digital art industry, having launched the Bored Ape Yacht Club NFT collection last year, and some of the items were sold for millions of dollars. However, the ongoing crypto meltdown has seen a massive drop in the value of Non-Fungible Tokens.
Alegre's appointment into Yuga Labs comes at a time when the start-up is planning to launch a virtual world named "Otherside" in 2023. Yuga Labs aims to rival tech giants such as Microsoft and Meta in a race to develop a Metaverse, a virtual world where people can interact and play games.
"When it comes to the Metaverse, we are competing with giants. To catapult Otherside and our other ambitious projects to new heights, we've known for a long time we wanted to bring in someone with a proven track record of building at the highest possible level," said Greg Solano, and Wylie Aronow, Yuga Labs co-founders, in a blog post while announcing the news.
Yuga Labs managed to raise $450 million in a fundraising round held in March this year and led by Andreessen Horowitz. Yuga Labs' Bored Ape NFTs are some of the most valued in the industry, with top celebrities such as Justin Bieber, Madonna, and Snoop Dogg buying the apes.
Although Yuga Labs is less than 2 years old, it has managed to acquire other NFT projects such as Meebits and CryptoPunks.
When Yuga Labs started the sale of land in Otherside dubbed "Otherdeed" in April, the 55,000 plots in the form of NFTs were sold out in a record-making launch, generating about $300m. However, the price of the deeds has fallen by about 70% to about 2.6 ETH (or $1,200).
Alegre was appointed to Activision Blizzard in 2020, overseeing the company titles such as the World of Warcraft and Call of Duty. He previously held executive titles at Google for over 16 years, including president of global and strategic partnerships and president of global retail and shopping.
Alegre looks forward to shaping the future of Yuga Labs.
"The company's pipeline of products, partnerships, and IP represents a massive opportunity to define the metaverse in a way that empowers creators and provides users with true ownership of their identity and digital assets," he said.
Grow your Crypto Earnings Today!
Grow your crypto earnings today by trading NFTs with NFTCrypto.io, an NFT trading platform. They will find profitable flips for you in the NFT market and share the signal in real time. Join their Telegram Channel now to start receiving signals. The platform users have so far earned a total group profit of over $600M.