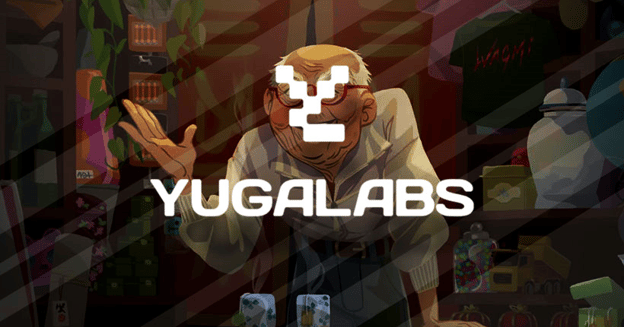 Yuga Labs, the company behind the famous Bored Ape Yacht Club NFTs is not done expanding. After acquiring the CryptoPunks and Meebits NFT project from Larva Labs in March, the company has announced today that it has acquired the WENEW NFT startup, which was co-founded by Beeple Winkelmann, a famous artist. Beeple came to the limelight after selling his piece of art as an NFT for $69.3 million in March. The title of the work was "Everydays: The First 5000 Days."
WENEW has entered many collaborations since its launch in June 2021, including with Gucci, Playboy, Louis Vuitton, and the Wimbledon tennis tournament. WENEW is also famous for 10KTF, an Ethereum-based NFT project created around a fictional tailor that makes digital clothing for different high-value PFP (Profile Picture) NFT projects such as the Bored Ape Yacht Club (BAYC).
Yuga Labs has managed to acquire the startup and it is set to make Michael Figge, the WENEW co-founder, and CEO, its new Chief Content Officer. Beeple will serve as an advisor to the Yuga Labs.
10KTF is a story-based NFT project that is about a fictional "digital artisan" called Wagmi-san, who makes custom outfits that can be applied to the NFT artworks of popular PFP projects such as Bored Apes, Nouns, Cool Cats, Moonbirds, and others.
Clothing brands such as Puma and Gucci have previously collaborated with 10KTF in doing digital fashions. Yuga Labs has already tried to implement Wagmi-san into Otherside, its upcoming Bored Ape-based metaverse game. However, the terms of the deal have not been disclosed.
An NFT (Non-Fungible Token) is a digital object stored on the blockchain, and it represents the ownership of a digital asset such as artwork, profile picture, or collectibles. Each NFT is unique and can only have one official owner at a time. The Bored Ape Yacht Club is one of the most successful NFT projects to date and has generated up to $2.5 billion so far in secondary sales. This is according to data obtained from CryptoSlam.
Last week, before the announcement of the acquisition, three co-founders from Yuga Labs co-signed a blog post with Randy "Melonpan" Chung, the 10KTF CTO, criticizing OpenSea's stance on creator royalties. A day after sharing the blog post, OpenSea changed its stance and announced plans to continue honoring royalties on secondary sales.
In March, after Yuga Labs had announced that it had acquired Meebits and CryptoPunks IP, the company announced that it had generated $450 million at a $4 billion valuation.
FTX Ventures was one of the major Yuga backers, but it fell last week when the crypto exchange collapsed as a result of liquidity. On Friday, Wylie "Gordon Goner" Aronow, Yuga Labs co-founder, wrote in a tweet that the collapse of FTX has not affected them and that the company had removed the funds it was holding in FTX US.